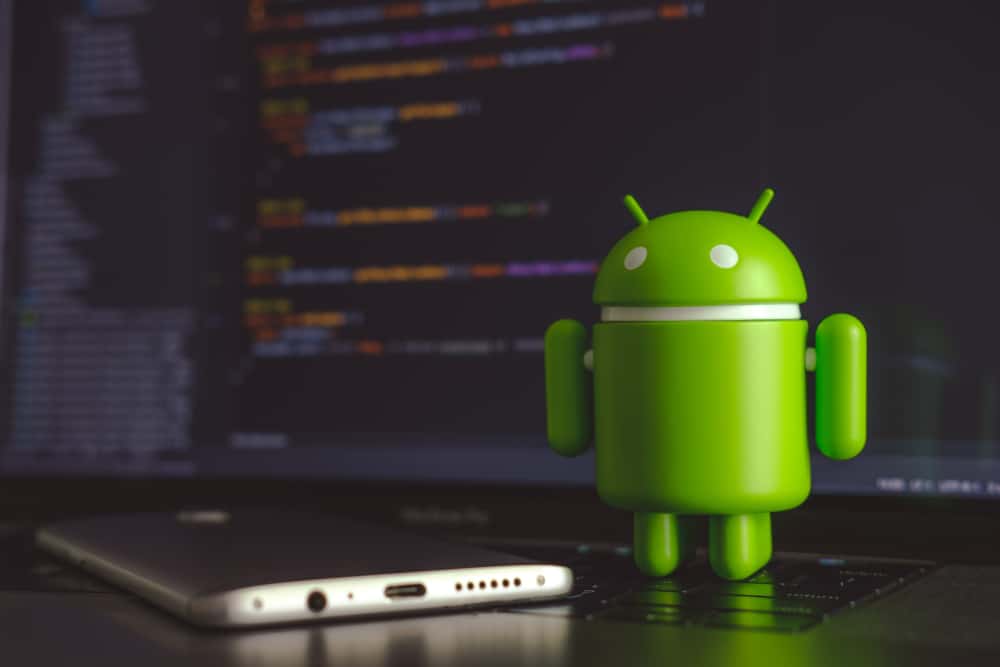 AR, which stands for Augmented Reality, is a new technology that allows users to enjoy a scintillating 3D browsing experience.
You can now experience this technology using the AR Zone app is only available on Samsung Android phones. This AR application aims to boost user interaction and better your experience considerably. 
But what's the AR Zone? You must be pondering this question right now, especially if you've never come across it either because you don't own a Samsung phone or haven't explored your phone.
However, worry not because this detailed blog post will take you through everything you need to know about the AR Zone app for Android smartphones. Let's get started.
What's the AR Zone App?
This app by Samsung offers its users AE-related features such as AR Doodle and AR Emoji. It's only available to Samsung phones with One UI 2.5 and newer. Because the AR Zone app is still relatively new, Samsung is continually releasing new updates to resolve possible bugs and add other exciting features.
Using the AR Zone app, you can enjoy many amazing things, such as the freedom to select a feature and take videos or photos incorporating all the exciting elements. Likewise, you can add virtual furniture, makeup, clothing items, and emojis. This goes a long way in further enhancing your 3D experience while offering you an easy-to-use interface.
Samsung will be able to significantly enhance customer satisfaction using this app, thereby giving other manufacturers sleepless nights. The main Samsung models that come with this app include Galaxy S20, S20 Ultra, S20+, and Z Flip. Therefore, you should consider getting these phones to experience the AR Zone app's bigger-than-life user interface.
Features Found on the AR Zone App
There are technically six features that you can enjoy when using the AR Zone app on your Samsung phone.
AR Emoji Camera
Besides allowing you to capture superb photos and record videos easily, this feature enables you to generate an emoji that looks just like you.
Creating an emoji version of yourself is quite straightforward, and you should start by selecting one of your photos or that of your family member, friend, or colleague. Subsequently, head to the "My Emoji" section to create an emoji version of you and locate your recently picked photo.
You can also access different camera modes with different characters and still record videos when the animation mode is switched on.
AR Emoji Studio
Using this AR app, you can also design your unique personalized My Emoji stickers. In addition to being able to decorate or edit My Emoji, for instance, change your clothing, put on sunglasses, or alter your haircut. The AR Emoji Studio feature is easy to use and allows you to pick your favorite characters and change the overall things that change life's moments.
Deco Pic
Another feature integrated into the AR Zone app is "Deco Pic", which lets you share all your animated sticker creatives with family and friends. After all, you don't want to create something awesome and not showcase your creativity to others.
Some of the things you can do using the Deco Pic feature to showcase your creativity include adding eye color, mustache, and lip color to the emoji.
AR Doodle
Do you love creating Doodle arts? If yes, you'll be happy to know the AR Zone app incorporates the AR Doddle app, which lets you make random abstract patterns and anime characters. This is a great way to ease yourself from the stresses which characterize today's world.
To use the AR Double feature, start by selecting a picture and drawing a Doodle art on it. The AR Doodle feature will track your face, so the doodle on your smartphone will move when you make even the slightest movement.
Quick Measure
This feature in the AR Zone app is another practical addition because it lets you use your phone to measure the size and distance of an item. And besides improving user experience, it does come in handy when you don't have a tape measure to make life a little bit easier.
AR Emoji Stickers
The AR Emoji Stickers feature lets you make character stickers with Emoji actions and expressions.
Home Décor Feature
You can also add virtual furniture using the AR Zone app on your Samsung Android phone. And to do this, you need to point your camera towards the area you want to add new home furniture or appliances for the feature to be activated. Consequently, an object will show after clicking on the screen after choosing the piece of furniture or appliance.
Summary
The AR Zone app is undoubtedly one of the apps that'll shake up the smartphone industry. And if you're unfamiliar with the AR Zone app, this article has enlightened you on everything you need to know.
Therefore, with the information on what this app is and its features, you're better positioned to know what to expect when using it. This app will also pave the way for how AR is adopted further in the future across different aspects of our lives.