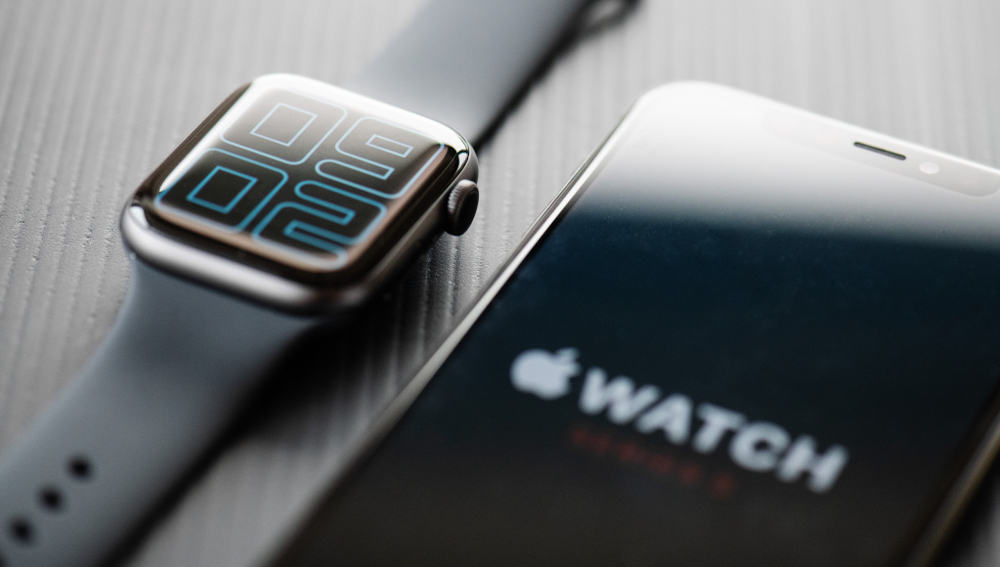 If you are a fan of Apple devices, it's hard not to include an Apple Watch in your list of must-have gadgets. It's the ultimate smartwatch because it incorporates fitness, communication, and time-telling in one sophisticated device.
Recently, Apple introduced the cellular option in some Apple Watch series, including the Apple Watch Series 7 and Apple Watch SE.
A cellular Apple Watch uses a communication network where the link to and from end nodes is wireless. The Apple Watch is tethered to a cellular service and uses a cellular signal to access the internet.
When you use a cellular connection with your Apple Watch, you can make calls, stream music, receive notifications, and reply to messages without having your iPhone or even a Wi-Fi connection.
This article is for you if you're eager to learn what cellular on the Apple Watch is. We'll discuss the difference between a Wi-Fi and cellular connection and give steps to enable cellular on your Apple Watch.
Overview of Cellular on Apple Watch
Cellular on Apple Watch means the watch uses a cellular network instead of a Wi-Fi connection. A cellular network is a radio network spread over different areas called cells, with each cell being served by at least one fixed-location transceiver known as a base location or cell site.
The main difference between a Wi-Fi and cellular connection is that a Wi-Fi connection works within the router's range while a cellular connection does not. When your Apple Watch has a cellular and Wi-Fi connection capability, you can enjoy the best of both worlds.
Depending on where you are and how much internet you consume, you can opt for flexible internet usage by switching to cellular to enjoy fast and secure access to information on the go. 
The major downside of cellular connection compared to Wi-Fi is that cellular services are payable and limited depending on your type of plan, monthly or weekly.
It's also essential to note cellular services may not be available in some areas or with some carriers.
Things To Remember When Setting Up Cellular on Your Apple Watch
You can activate cellular service if you have an Apple 3 Series or other later models. Here are some points to note before beginning activation.
Ensure you pair your Apple Watch with your iPhone.
Turn on Bluetooth, then connect your iPhone to your mobile service carrier.
If you receive an error message while trying to connect to the carrier, update your iPhone's carrier settings.
Ensure you are subscribed to a cellular plan with an eligible carrier.
Your Apple Watch and iPhone should use the same carrier and be within the carrier's network during setup.
Setting Up Cellular Service on Your Apple Watch: Step-by-Step Guide
Use the steps below to activate cellular on your Apple Watch.
Turn on your Apple Watch by pressing and holding the side button until the Apple logo appears.
Click on the prompt saying, "Use Your iPhone to Set Up This Apple Watch".
Select "Set Up for Myself".
Hold your iPhone over the Apple Watch to scan the animation on the watch. Wait for the "Apple Watch Is Paired" message.
If setting up a new Apple Watch, click on "Set Up as New Apple Watch". If not, click on "Restore from Backup".
Wait for a password prompt, then enter your Apple ID password. If you don't receive the password prompt, go to General > Apple ID and sign in. Some features won't work on a cellular Apple Watch if you don't sign in to your iCloud.
Click "Create Passcode" on your iPhone, then switch to your Apple Watch to enter the passcode.
On your Apple Watch app, go to the "My Watch" tab and click on "Cellular" > "Set Up Cellular".
Enter your username to sign in to your carrier app.
Enter your password and tap on "Continue".
Tap the "Set Up Wi-Fi Calling" prompt. Input details the carrier asks.
Click "Continue" once you see the "Cellular Is Ready" message.
Select "OK" when a "Device Added" window appears on your iPhone screen to complete the setup.
Summary
As you've learned, cellular on an Apple Watch means an Apple Watch uses a cellular connection instead of a Wi-Fi connection. One of the advantages of enabling cellular on your Apple Watch is that you are not limited to the range of a specific router like a Wi-Fi connection does.
Additionally, you can use various Apple Watch functions, including streaming music, receiving notifications, and replying to messages without your iPhone.