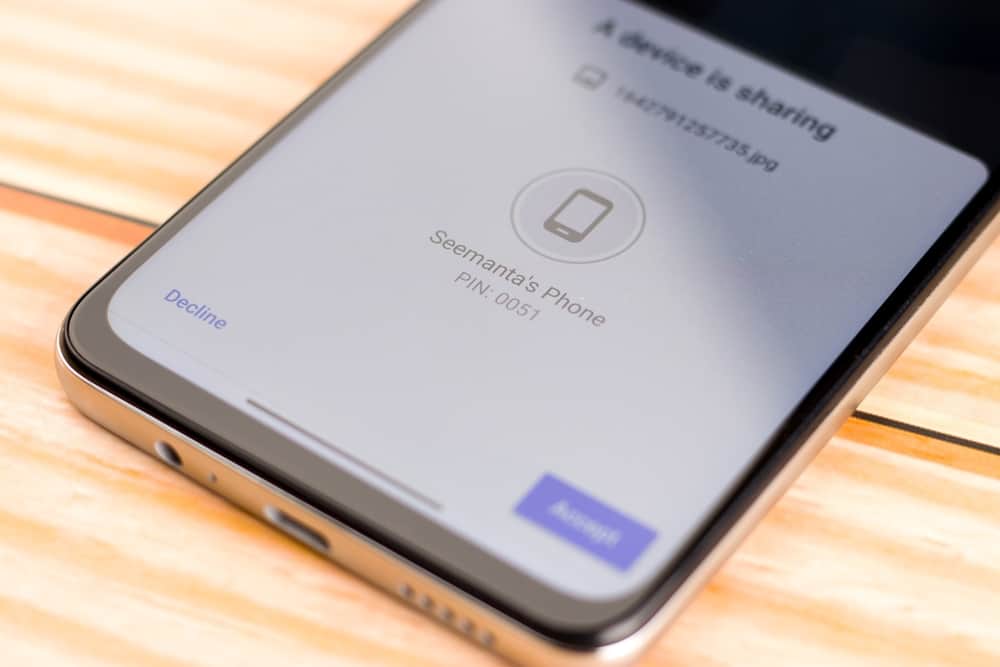 Don't you see a new meme on the internet and want to instantly share it with your friends? Or when sometimes you snap a picture or two and want your best friend to tell you which one to post. It is all part of the beautiful experience of using a smartphone. And Android makes it even more fun by providing a feature known as Direct Share.
This little feature allows users to share a picture instantly with a specific contact on a specific application. You can share the file through the Gallery app on your phone without opening these applications. Select a photo, press and hold, and click the share icon. Select the desired app or contact from the pop-up tab, and that's it. 
More in this blog, you will find how to disable the feature if it interrupts your phone use. In addition, you will learn a few tips and tricks to get you going with a smooth Android experience.
How To Use Direct Share on Android
Direct Share has to be one of the most convenient features that Android has to offer. Whether you want to share a picture as an attachment on the email or get the group chats talking on a screenshot, it makes the sharing process relatively fast and easy.
This latest update by Android keeps track of who you talk to regularly. Through its in-depth analysis, it pins those contacts on the Direct Share feature. This allows you to share your latest update with them quickly. Here is how to use it.
Go to the Gallery application.
Select any desired image.
Press and hold the picture.
Click the share button.
Skim through the available options and share them instantly with a friend.
If you do not have an Android 6.0 or higher, you may not be able to utilize the Direct Sharing feature on your phone.
How To Disable the Direct Feature Option on Android
Head to the Settings of your device.
Use the search button to search for the "Direct Share" feature quickly.
Tap the option and toggle it to disable it.
What Applications Are Compatible With the Direct Share Feature?
There are several applications compatible with the Direct Share feature. The biggest and the most used of these options is WhatsApp. Closely behind WhatsApp is the popular Instagram. In addition, Snapchat, the default SMS app, and even Google Drive are available for easy sharing.
If you cannot find any app in the given options, you might have to wait for a few software updates before it makes its grand debut. There is another major pro that makes the Direct Share feature handy. It gives the first few options of people who you recently talked with on the specific app.
However, you might get annoyed with this particular feature simultaneously because the chat bubbles on the tab of Direct Share change quite frequently. It is based on who you have been talking with and what apps you have used. So, you might not always find the person you want in that tab, and there is no way to customize it.
There is another feature known as Quick Share. This allows you to send the picture or the file to nearby people. But they must be within close vicinity for this feature to work. 
Conclusion
All in all, using the Direct Share feature may be your favorite or the most disliked feature. Its use depends on how you find and utilize the feature. But with the help of this blog, you can enable or disable it for a smooth Android experience.
Frequently Asked Questions
Can I customize the direct sharing contacts?
No, unfortunately, you cannot. The tab that pops up for Direct Sharing has contacts you have recently contacted or are in frequent contact with. But it changes based on how you use your phone. And there is no way to arrange or remove the contacts from this tab. 
Is there a difference between Direct Share and Quick Share?
Yes, there is one slight difference. Quick Share is for sharing files with nearby people, while Direct Share is for sharing files with people over applications. 
How do I use Google Direct Share?
1. Head to Google Files.
2. Click the desired file and press the share option.
3. Tap the respective contact or app and share the file instantly. 
How do I share apps from one Samsung phone to another?
You can use the Smart Switch app to transfer all the data from one phone to another. But the condition is that both phones must have the Smart Switch app to share all data.