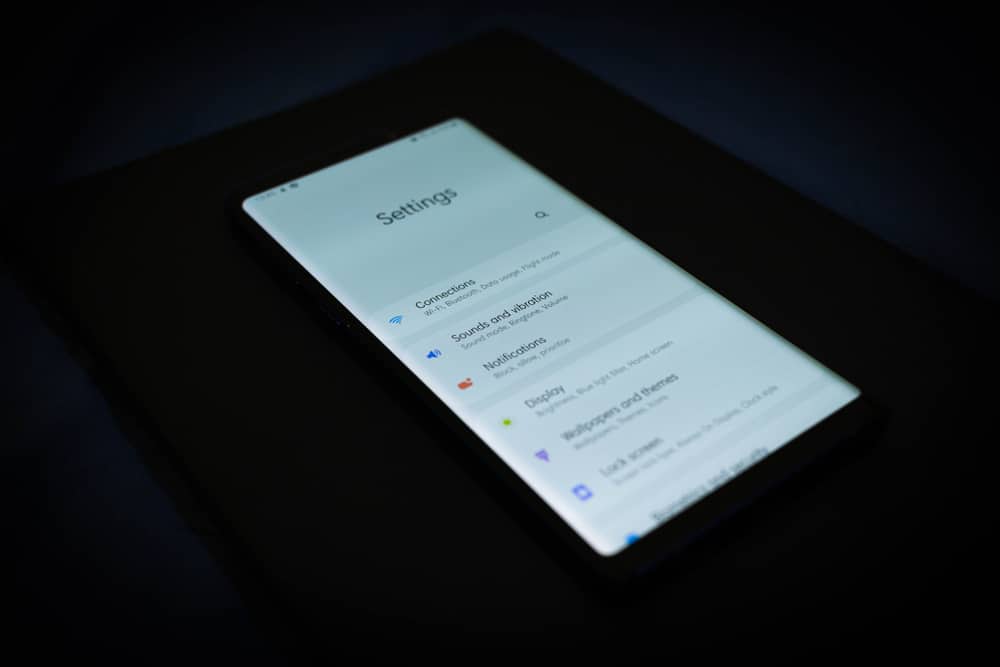 Have you ever felt a slight vibration under your fingertip after touching your Android device's screen? That's haptic feedback at work. However, many users are unaware of this feature and how it works on an Android device.
Haptic feedback is the slight vibration you experience that indicates a physical action when typing a message on your Android device using the on-screen keyboard or tapping on the screen. Due to this feature, you quickly know whether or not the action you take has received the command to function.
We have compiled a comprehensive guide for you to explore what haptic feedback is on Android. We will also discuss multiple methods for troubleshooting haptic feedback issues on your Android device.
What Is Haptic Feedback on Android?
Haptic feedback on Android is the technology responsible for creating a slight movement or vibration in response to your action. Usually, it happens when you press a button on your Android touch keypad. The vibration is more or less a confirmation that the device received your command for further processing.
This vibration plays a vital role in mobile gaming. Due to haptic feedback, gamers can experience a more realistic gaming experience. The haptic feature also makes the buttons on your device's touch screen feel like mechanical buttons. However, a few issues can affect the functioning of Haptic feedback on your Android device.
Fixing Haptic Feedback Not Working on Android
If you are wondering how to fix Haptic feedback not working on your Android phone, our 7 step-by-step methods will help you resolve this problem without much hassle.
Method #1: Using Vibration Settings
You may experience a problem with the haptic feedback on your Android device if the touch sounds and vibrations are disabled. You can enable sounds and vibrations on your device in the following way.
Tap Settings > "Sound".
Under the "Other Sounds and Vibrations" section, toggle on the indicators next to the "Touch Sounds" and "Touch Vibration" options.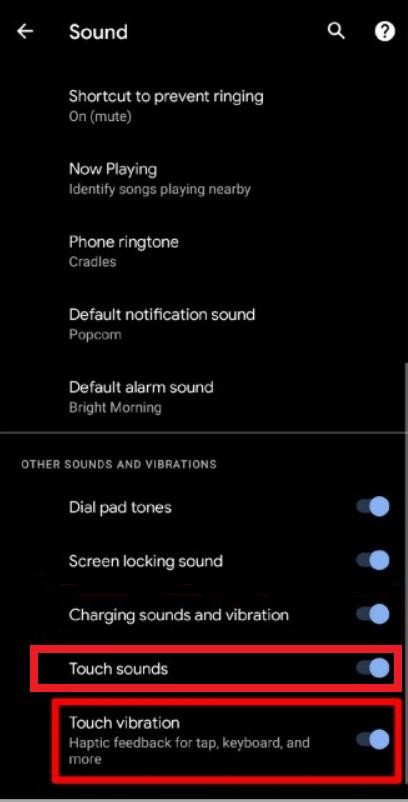 The haptic feedback option will enable on your Android device.
Method #2: Using Accessibility Settings
Another fix for haptic feedback not working is enabling the vibration sounds from "Accessibility" settings, as mentioned in the steps below.
Tap the Settings app and select "Accessibility".
Tap "Vibration & Haptic Strength" under the "Interaction Controls" section.
Tap the "Touch Feedback" option to enable the haptic feedback successfully.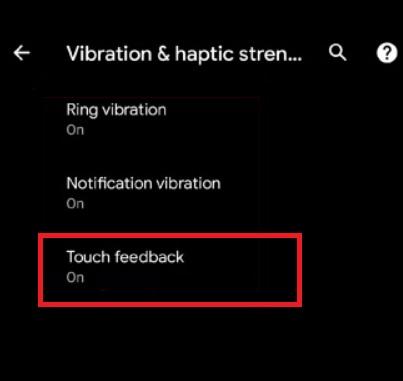 If you use an app such as Gboard with its vibration settings, ensure to enable the haptic/touch feedback from there.
Method #3: Using Vibration Intensity
You can also fix the haptic feedback on your Android phone by modifying the vibration intensity following these steps.
Head to your Android phone Settings.
Navigate to "Sounds and Vibration" > "Vibration Intensity".
Using the slider below "Touch Interaction", turn the intensity to full to activate the haptic feedback.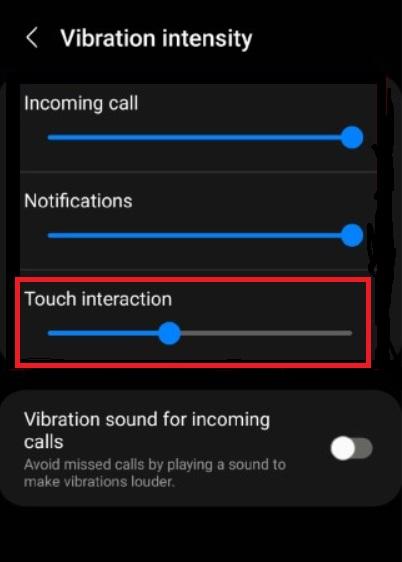 Method #4: Restarting the Device
Another method for fixing your device's haptic feedback issues is restarting it. Follow the steps given below.
Long-press the power button on your Android phone.
Tap "Restart" from the menu.
Wait for a few seconds until your device turns off and later turns on.
Tap any button, and you will find the haptic feedback is activated on your device.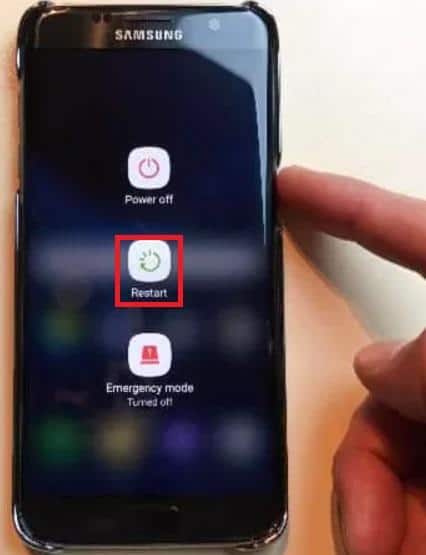 Method #5: Resetting App Preferences
There might be some problem with your app preferences leading to issues with haptic feedback. You can quickly fix this problem by resetting the app preferences on your Android device.
Follow the steps given below for resetting app preferences.
Tap Settings and navigate to "System" > "Reset Options".
Select the "Reset App Preferences" option.
Tap "Reset" to confirm and check your device for haptic feedback improvements.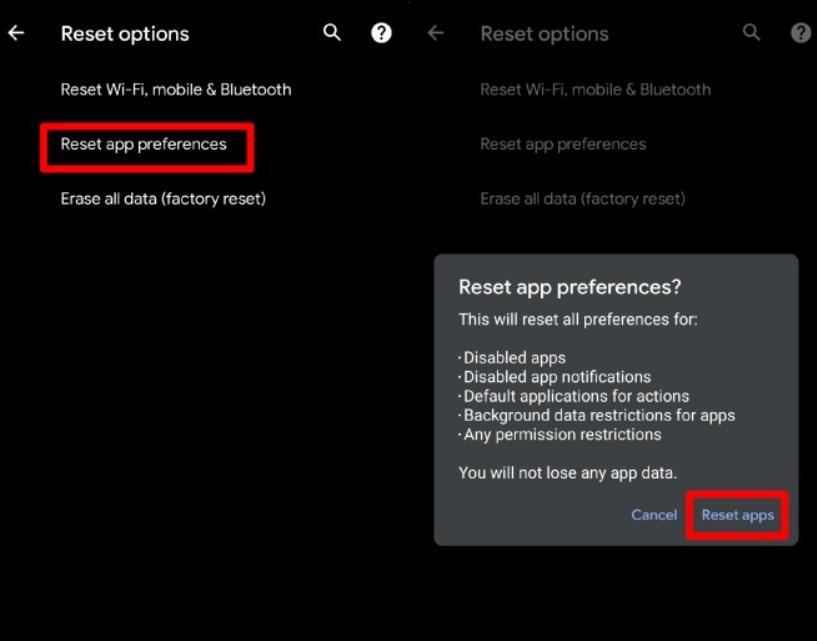 Method #6: Updating Software
Outdated software is one of the main reasons for haptic feedback not working on your Android device. Updating the software following the steps below can fix the issue.
Before starting the update, ensure your device is connected to a Wi-Fi network.
Tap the Settings app on your device.
Navigate to "System" > "System Update". Your phone will show the update if available.
Tap "Install Now", and your device will install the update and reboot afterward.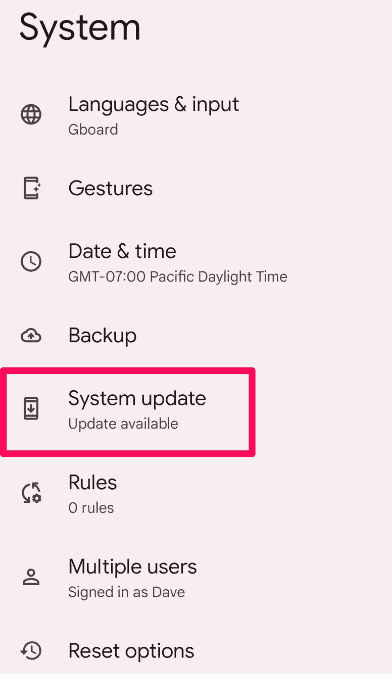 Hopefully, haptic feedback will be functioning on your Android device after updating the software.
Method #7: Using Factory Reset
If nothing else has worked, you can follow these steps and factory reset your Android phone to fix the issues with haptic feedback.
Tap Settings.
Navigate to "System" > "Reset Options".
Choose the "Erase All Data (Factory Reset)" option.
Select the "Erase All Data" option from the bottom and see if the issue is fixed.
Summary
We've briefly discussed the feature in this guide on haptic feedback on Android. We've also looked into multiple methods if the haptic feedback is not working on your Android device.
Hopefully, you are all good to go now and can enjoy the haptic feedback feature on your Android device without further issues.