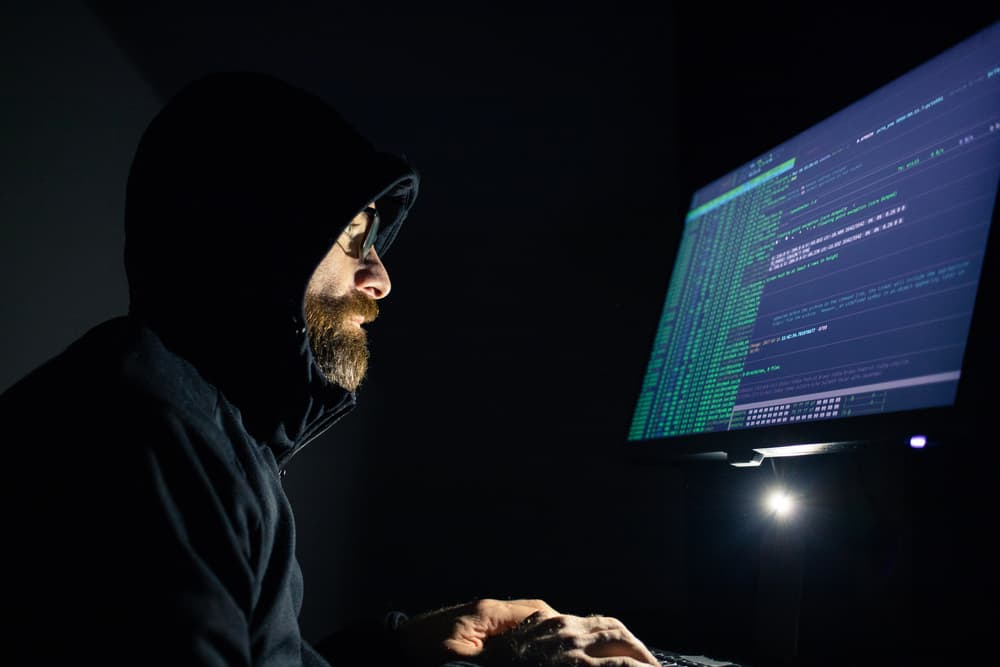 Are you in the dark as to what a killer network service is? If yes, look no further, as below is an in-depth look at everything you need to know about a killer network service. As a result, you'll better understand the importance of this program, which over the years has been blamed for causing performance issues, for instance, high CPU usage. 
Killer Network Service or KNS is a utility app that monitors and optimizes the different processes in your computer that use network connections. As a result, it helps enhance the overall gaming experience of your PC. However, KNS has earned a bad rep because it makes certain malware not easily detectable by the antivirus software. 
Keep reading if you still need to learn more about the Killer Network Service, as this article takes a deeper look into this topic. 
What's Killer Network Service? 
Killer Network Service, abbreviated as KNS, is a background application that monitors all the processes which utilize network connections. It consequently optimizes the various network connections and processes in the PC. As a result, it helps boost gaming performance and, in the end, makes your overall experience a lot more fun.  
The Killer Network Service software is found on Killer Network cards, a series of Intel Wi-Fi cards designed for gaming. The Killer Network cards are often integrated into gaming laptops and boast of providing low latency as you game over Wi-Fi networks.   
While KNS isn't a Windows app, running it on your computer is safe. However, the KNS app has a bad reputation mainly because various kinds of malware camouflage using the KNS name, thereby not noticeable to the antivirus software. Fortunately, you can check whether a KNS is a malware by following these steps.
Launch the File Explorer. 
Tap on the path bar.
Copy the registry: "C:\Program Files\killernetworking\killercontrolcenter". This path will only work if you have Killer Network Service on your PC. 
Tap on the file labeled "Killer Network Service or KNS".
Tap on "Properties" to confirm whether or not the patch is identical. If you see a file that doesn't have an identical path, delete it immediately, as this is, without a doubt, malware. 
Another drawback associated with the KNS is high CPU usage, which results in the hogging of system resources, thereby reducing your PC's responsiveness. If you wish to stop this, there are various ways to resolve the problem. Let's take a look.
Method #1: Stop KNS Service From Running
A common reason for high CPU usage is the Killer Network Service. This happens because your PC runs on Windows 10 or newer while you have an older version of the KNS app. You can stop this high CPU usage due to the KNS by stopping the app simply by following the steps below.
Tap the Start button. 
Go to the search bar, key in "service.msc", and press Enter. 
Scroll down until you reach the "Killer Network Service". 
Double-tap on KNS and consequently click the "STOP" button.
Method #2: Change the Power Settings
You can also effectively reduce the high CPU usage of the KNS service by adjusting your computer's power usage. Doing this is straightforward, and these are the steps to follow.
Go to your PC's Settings. 
Tap on "System". 
Click on "Power and Sleep". 
Tap on "Advanced Settings". 
Click "High Performance". 
With your computer's power settings altered, you'll notice a significant improvement in CPU usage. This will consequently help boost your gaming experience.  
Method #3: Use the Restore Health Command
Another technique to fix your computer's high CPU usage you can follow is using the Restore Health Command prompt. This method only works if your PC is running on Windows 8 or a newer version, and below are the steps to follow.
Go to the search bar and enter "cmd". 
Right-click the Command Prompt and select the "Run as administrator" option in the pop-up menu. 
Once the Command Prompt launches, key in DISM.exe/online/clean-image/Restorehealth. 
Click on Enter to execute this operation. This command will automatically begin repairing your system. 
You should consider using the Restore Health Command approach if you don't want to lose data. 
Method #4: Uninstall Killer Network Service
If any of these methods above don't work at resolving the high CPU usage caused by the KNS, the only solution left is to uninstall it altogether. And you shouldn't worry about possible setbacks for doing this because KNS isn't a primary Windows app. Therefore, uninstalling it will have little or no impact on day-to-day operations. 
When uninstalling KNS, here are the steps to follow.
Launch Control Panel.
Tap on "Programs and Features". 
Look for "Killer Network Manager Suite" in the pop-up window. After that, right-click "Uninstall" and follow the subsequent prompts to finalize the processes. 
Select "Killer Network Service Suite" and click on "Uninstall". 
You should also follow these steps to remove the Killer Wireless Drivers from your PC.  
Summary 
You must understand what a Killer Network Service is because this application plays an integral role while running in your PC's background. And grasping the KNS is paramount, especially if you're a gamer. After all, you want a clear idea of whether or not the Killer Network Service benefits your computer. 
After reading this exhaustive guide, you've learned everything there is to know about Killer Network Service. This includes what's Killer Network Service, how it works, and how to fix possible KNS issues. As a result, you'll be in a position to maximize the opportunity of having this app on your PC and boosting its overall performance.