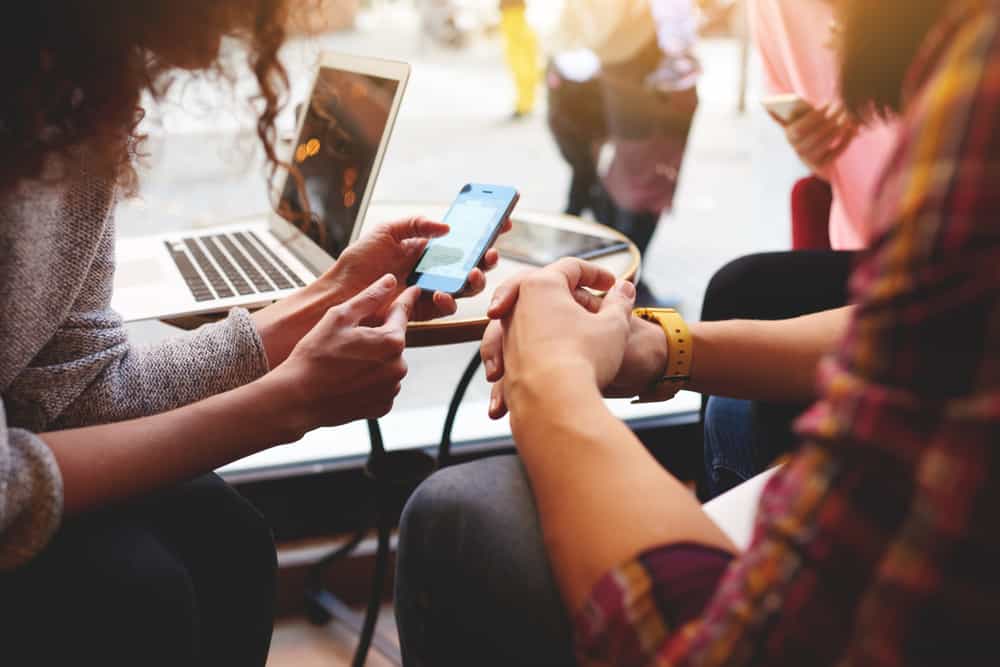 iPhones come with a lot of interesting and unique features. However, there are some features common to both Android and iPhone. They are sometimes found under a different name on iPhones but serve the same purpose. One such feature is Linked Contacts in the iOS Contacts app, and you might be wondering what its use is.
"Linked Contacts" is also known as "Merged Contacts" in Android. This feature aims to link or merge duplicate contacts on your iPhone. Sometimes you save the same contact multiple times, so different information gets linked to each entry. The "Linked Contacts" feature allows you to link all entries so all their information will be unified.
This feature is meant to merge duplicate contacts; however, some people use it to even merge different contacts, which creates confusion. There's also an option to unlink the linked contacts from the contacts app.
This guide will walk you through all the uses of the "Linked Contacts" feature on your iPhone and how this feature works.
Purpose of Linking Contacts
There are many different sources from where you can add a contact to your iPhone other than manually entering it using the Dialer app. When you add a contact from Facebook or WhatsApp to your iPhone, there are some instances when the same number gets added multiple times. 
These numerous entries get connected with different information. For example, one entry will be linked to the email ID, while the other gets used for text messages. Linking all these contacts will merge their information into one. 
You can eliminate multiple annoying entries and save yourself from confusion. All the information will get linked to a single entry only.
How To Link Contacts on iPhone
Follow the steps mentioned below to link duplicate contacts on your iPhone.
Open the Contacts app on your iPhone.
Search and choose the contact which you want to merge with duplicate entries.
From the top right corner of the screen, tap on "Edit".
Once inside the "Edit" screen, scroll down and find the "Link Contacts" option with a green plus icon beside it.
The list of all your contacts will show up. Select the entry which you want to merge with the original contact.
Tap on the "Link" option at the top to merge the contacts.
Follow these steps in the same order for any other contacts you want to link.
After linking, press "Done" to save your setting.
One thing to remember here is even if you link contacts in your iPhone, they will still appear as different entries in your iCloud. You can also link the contacts from your Mac. 
Connect your iPhone to your Mac using a cable.
Launch the Contacts app on your Mac and choose the entries you wish to merge.
From the top menu, tap on the "Cards" tab.
Click on "Merge selected cards", and the contacts will be linked.
How To Unlink Contacts on iPhone
If you have accidentally merged unrelated contacts and you want to separate them again, there's also an option to delink the contacts. Some people might also want to move back to having duplicate contacts. So, here's how you can unlink contacts on your iPhone.
Launch the Contacts application on your iPhone.
Search and select the contact entry that you wish to unlink.
Scroll down to the bottom and find the "Linked Contacts" tab. Under this tab, you will find the linked contacts with a red minus icon beside them.
Tap on this red icon, and an option to unlink the contacts will slide from the right side of the screen.
Tap on "Unlink", and the contacts will be separated again.
The Bottom Line
iOS has native applications for all user tasks, such as messages and contacts apps. These apps have some interesting features, like Linking Contacts in the contacts app. This feature is used to merge duplicate entries of the same contact into a single entry.
The duplication happens due to iTunes and iCloud synchronization or if you save the same contact from different apps and websites. Fortunately, you can always link these duplicate contacts to merge their information and unlink them anytime. 
Frequently Asked Questions
Can someone spy on me using "Linked Contacts"?
No, there isn't a possibility of someone spying on the "Linked Contacts". When you link contacts on your iPhone, they are connected within the app, only accessible by the device's owner. No other person can see this information outside the contacts app.
Why do my contacts duplicate?
Most of the time, contacts on your iPhones are duplicated because of iTunes and iCloud synchronization. If you disable the synchronization, you may avoid the duplication of your contacts.