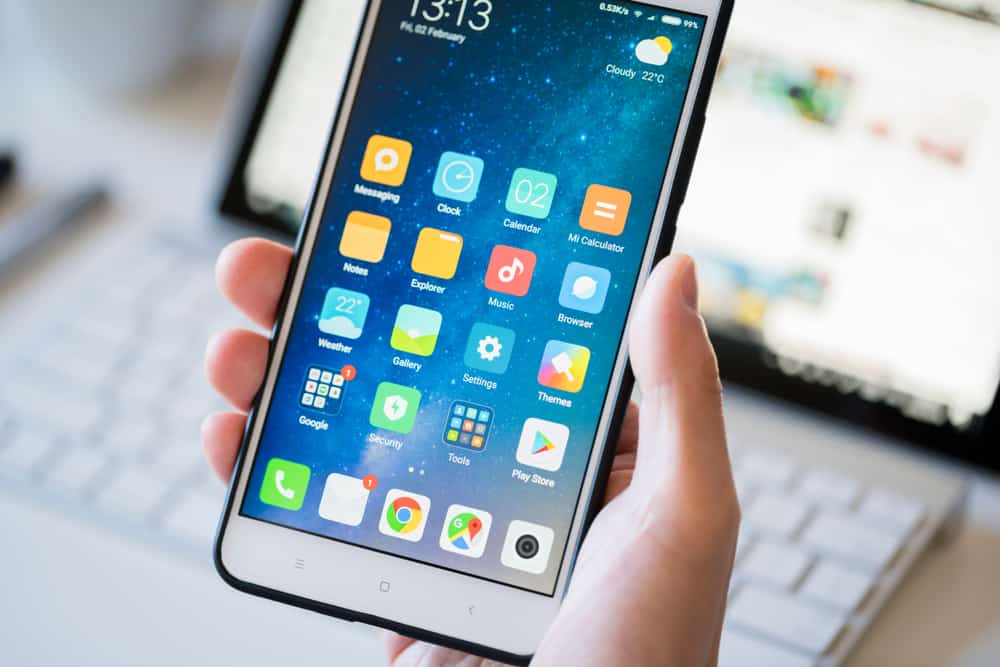 There are millions of applications for Android devices. So, when you come across a new one, it's understandable to wonder what the app is all about. A typical example is the Scanguard app, a relatively new app making its rounds on the internet. So, what is the Scanguard app, and what does it do?
The Scanguard app is a powerful antivirus engine on Android, Apple, and Windows devices. It has several exciting features that offer complete protection against malware, viruses, and privacy and improve your device's efficiency. 
You can easily install the Scanguard app on your Android or other devices from your device store. Like most antivirus tools, Scanguard offers free and paid versions to get the app's full benefit. Keep reading to learn more about the Scanguard app for Android.
Features of Scanguard for Android
If you are wondering what you get by installing the Scanguard on your device, then you're in the right place. While Android devices have a built-in defense against malware, such as Google Play Protect, using tools like Scanguard offers additional security. Below are some of the top features of the Scanguard app.
Feature #1: Advanced Antivirus Engine
One of the top features of the Scanguard app is that it offers an immense level of security thanks to its powerful antivirus engine. This security system protects your device from potential attacks online and offline. It features a malware guard to protect your device from malicious software like Trojan Horses or Warms.
The ransomware guard also comes in handy in protecting your device from cyber-attack that may attempt to get access to your device and block or steal personal files or damage your device and demand a ransom. So, when this app is installed on your Android, you know you are safe.
Feature #2: Online Privacy and Protection
Another benefit of downloading the Scanguard on your Android is that it provides your device with real-time protection. So, you don't have to launch the app and scan for viruses to detect if there is any malicious activity. Hence, if you accidentally download any corrupt file that may damage your device, this app sieves it.
Additionally, the cookie cleaner option of this app clears any trace of cookies that advertisers may use to track your activity. There is also an ad-blocking feature and a password vault, so this app ensures your privacy is never breached online or offline.
Feature #3: Speed and Power
We all want our devices to perform optimally to get the best performance out of them. But the more we use our devices, the slower it gets. With the performance features in the Scanguard app, you can get your device performing as fast as they were when you got them out of the box.
The Scanguard app comes with a system optimization scan that helps you identify potential areas impeding your device's performance. Other features like the disc cleaner pro also come in handy for clearing unnecessary files.
Feature #4: Safe Browsing
The Scanguard app helps ensure you are as safe as possible while browsing. The VPN feature lets you keep your browsing activity completely secure and private. The VPN feature encrypts and reroutes your browsing data worldwide, making it untraceable and hackable. The VPN feature will also give you access to content across the world as it bypasses geo-restrictions.
Feature #5: Battery Optimization
The battery optimization feature on Scanguard monitors the battery consumption of apps on your device. Hence, it stops unwanted apps and processes running in the background that might be using too much battery. With the Scanguard app, you can optimize your battery to get more out of it.
The paid version of Scanguard costs $29, which will unlock the full benefit of the app.
Conclusion
Overall, if you want to enhance the security of your Android device, then Scanguard is an excellent app. Unlike some antivirus that conflicts with the antivirus on your device, Scanguard is more stable and doesn't have this issue.
Frequently Asked Questions
Does Scanguard offer a money-back guarantee? 
Yes, Scanguard allows users to cancel a subscription and get a refund. However, refunds are only possible if you cancel your subscription within a specified period. You must cancel your subscription within 30 days if you have a 12-month plan and 14 days if you use a monthly plan. 
Read the terms and conditions page of Scanguard to learn more about the specifics for cancellation, termination, and refunds.  
How can I contact their customer support? 
Scanguard offers different contact processes. You can get in touch with customer support via email, live chat, or telephone number. While they claim their live chat option is 24/7, the option was not functioning at the testing time.