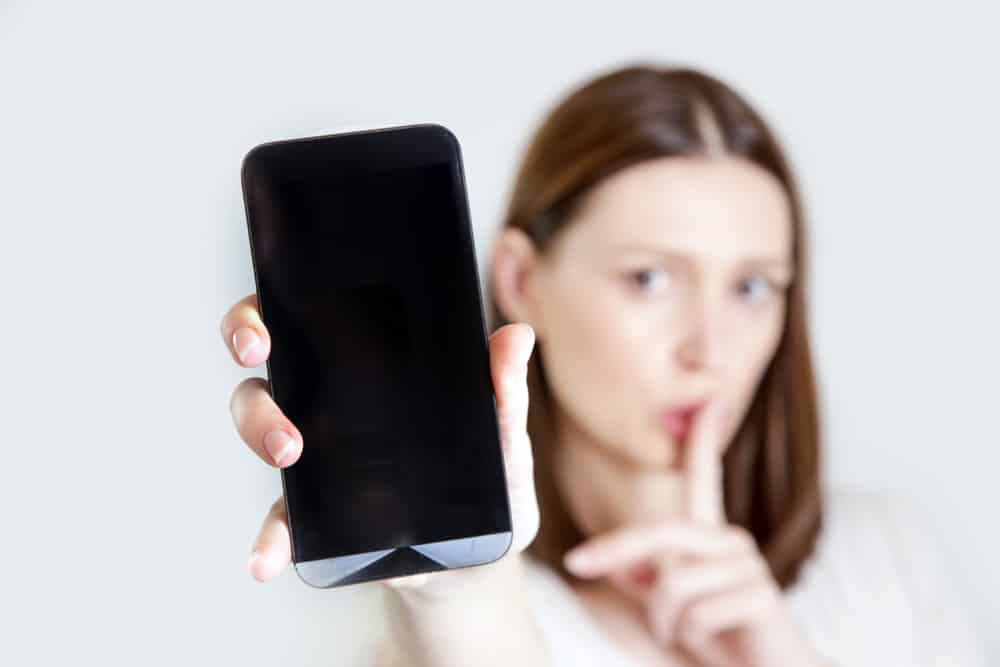 Silent Mode is an essential feature of any phone. Unwanted ringing and chiming of phones can be very annoying, especially in meetings and screenings. Hence, it is useful to learn how to silence the phone or, even better, put it on Do Not Disturb mode. 
If your phone is beeping with notifications all day and causing a disturbance, fret not. iOS offers two ways for your iPhone to go silent. You can even schedule the Do Not Disturb mode to keep it from emitting unwanted sounds at unwanted places. Plus, the process is reversible. You can disable it later when you want to put it on the Ringing Mode.
There comes a time when you want to put your iPhone on Silent Mode, but you aren't sure how to do it. Well, there is no more need to worry. If you're not too sure about how to use your iPhone's Silent Mode or put it on Do Not Disturb mode, follow this article and learn how you can quickly achieve that in just a few steps! So, what are you waiting for? Let's jump in!
What Does Silent Mode on Your iPhone Do?
The Silent Mode in the iPhone stops your phone from making any noise. You can still receive calls, messages, and other notifications visually, but they are not audible. It will vibrate instead of making any sound, so you can still sense the notifications without your phone causing a disturbance. 
How To Turn On Silent Mode on iPhone
Two ways to turn on Silent Mode on an iPhone are using the dedicated physical switch or configuring it from the setting. Let's look at both methods. The dedicated switch is called the Ring/Silent switch. 
Method #1: Using the Ring/Silent Switch
This is the easiest way to turn on the Silent Mode on the iPhone. On the left side of the iPhone, there is a toggle switch. If you move it downwards, the Silent Mode will become active. In addition, you will also see an indication on the Home screen that your iPhone is in Silent Mode. However, your phone can still play music and videos.
Method #2: Switching Off Vibration on iPhone
At times, vibration causes the same problem as a ringing phone, especially when the phone is on the table. Good news! You can also turn off vibrations on the iPhone to silence it. Follow these steps and turn off the vibration.
Locate Settings on the Home screen.
From the list of settings, locate "Sounds & Haptics". Tap on it once.
You will see a list of settings related to sound and vibration. Locate the vibration toggle.
Tap once on the "Vibrate on Silent" toggle to enable it. 
You have successfully switched the vibration off! Remember, all these settings are reversible. These aren't permanent. You can always come back to change the settings. 
You can come back to change these settings as often as you need to. This is not a problem if you want to turn off vibrations for a short while and then have them back on again.
Method #3: Switching On the Do Not Disturb Feature
The Do Not Disturb mode is the last method to put your iPhone on Silent Mode. The great thing about this mode is that you can schedule when to turn it on or off. Like Silent Mode, it also keeps everything silent, even the vibration! In addition, you can also configure which apps to get through this mode when it is turned on. To get started, follow these steps.
Swipe upwards for the Control Center on the Home screen of your iPhone.
Locate the "Do Not Disturb" icon. It is a crescent shape.
Tap on the icon to enable it.
This option is much easier than using the switch to silence your phone. In case you forget to turn it off, it automatically disables itself. 
Conclusion
The methods described above are very simplified. You do not need to be a tech wiz to follow this easy tutorial. Just enable your Silent or Do Not Disturb mode and avoid any embarrassment. For some more tech-related articles, stay tuned and keep checking our articles.
Frequently Asked Questions
What happens when I turn on Silent Mode on my iPhone?
In Silent Mode, you cannot hear ringtones or alerts from any application. You can only hear the sound of video and music. On the other hand, in Ring Mode, you can hear ringtones and alerts. 
What's the difference between Do Not Disturb and Silent on iPhone?
You can use your phone in both modes. The only difference is that you can manually configure Do Not Disturb mode, while you can't configure Silent Mode. 
Does Silent Mode ignore calls?
No, it doesn't. You'll receive messages, calls, and notifications as usual. The only difference is that you won't be able to hear them. You can only see the notification on the screen or feel the vibration. In case the vibration is also off, you only get the notification on the screen.