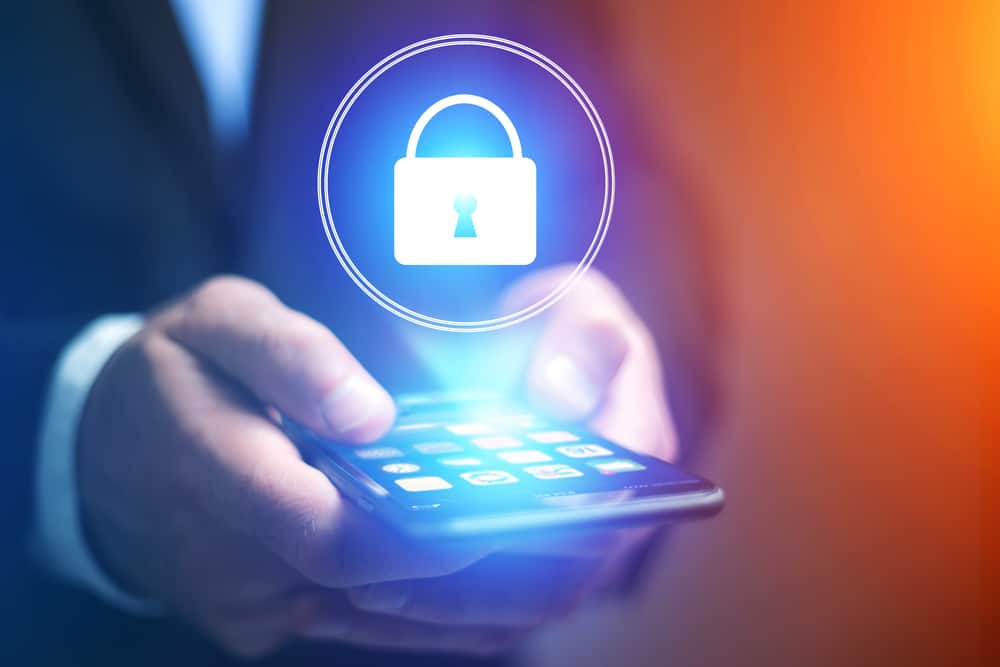 You might've heard about AT&T, but did you know that the world's no. 1 telecommunication company also had a cloud storage app called AT&T Locker?
AT&T Locker was an Android and iOS app designed to offer extra cloud storage to its customers. The app provided 5 GB of free storage, and with an automatic backup feature, the users could safely upload their files, images, audio, and videos to their accounts. However, due to its non-compatibility with non-AT&T devices, it was discontinued in 2017.
We have created a comprehensive guide with all there is to know about AT&T Locker and why it was discontinued.
What Is the AT&T Locker App?
AT&T Locker app was designed by the biggest telecommunications company worldwide to serve its customers with affordable cloud storage. The app offered users 5 GB of free storage and upgradeable premium plans of 30 GB and 100 GB storage at $4 and $10 per month, respectively.
Though many other big companies were also offering similar services – like Google, Dropbox, Amazon, etc. – AT&T Locker had a smart automatic feature that backed up all your photos without needing anything. You could also use the AT&T software on your computer if you don't have a smartphone.
Why Was AT&T Locker Discontinued?
Though users had great hopes for the AT&T Locker app, it quickly became outdated amidst the growing competition. Gradually, the app lost all its customers, and AT&T Locker, released in 2012, was finally discontinued in 2017 for the following reasons.
Reason #1: Incompatibility With Non-AT&T Devices
The major problem that arose with the AT&T Locker app was its incompatibility with non-AT&T devices. All the devices were required to install AT&T on their phones and subscribe to different plans before they could download and use the Locker app.
Reason #2: Expensive Service
The AT&T Locker cloud storage plans were more expensive than other services in the market. For example, Amazon was offering 100 GB of cloud storage at only $4 per month, which is, by comparison, much more affordable.
Reason #3: Outdated App
Though the initial website and app seemed promising, no advancements were made to them over the years, and the user experience had turned terrible.
With almost no improvement in the services, it became obsolete until it could no longer be continued.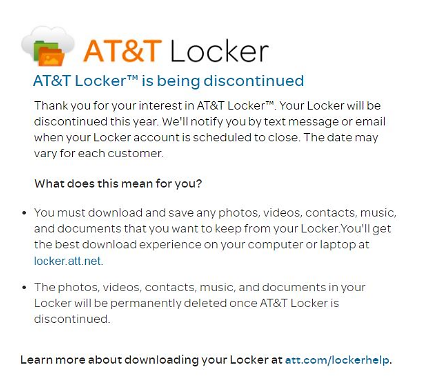 Benefits of AT&T Locker App
Along with the free cloud storage, the AT&T Locker app offered many exciting benefits for its customers, as written below.
Benefit #1: Simple-to-use
The interface of the AT&T Locker app was pretty straightforward and user-friendly. Every process was smooth and quick, from the downloading to the backing up. Also, you can access your data from multiple devices, including computers, laptops, mobile phones, etc.
Benefit #2: Safe and Secure
One of the reasons why users preferred AT&T Locker was due to its safety and security policies. All the data uploaded to its cloud was end-to-end encrypted, which offered complete security from hackers and cyber attacks.
Benefit #3: Data Sharing
AT&T Locker stood out from its competitors due to its data-sharing feature, allowing users to upload files from multiple platforms, including social media.
Benefit #4: Upgradable Storage
Once you run out of the free 5 GB storage on your cloud, you can easily subscribe to any premium plans to upgrade your storage. AT&T Locker app offered 30 GB of storage for $4/month and 100 GB for $10/month.
How To Use the AT&T Locker App
Customers can easily enjoy the services of the AT&T Locker app by following these steps.
Sign up by creating an account with your email address.
Create a secure password and enter the received security code.
Confirm your email address and sign in.
You will now be able to download the AT&T Locker app.
Log in by entering your credentials.
Start backing up your files.
Although AT&T still offers other services – including wireless, internet, video services, etc. – they have discontinued their Locker app.
Summary
In this guide, we have discussed the AT&T Locker app in detail. We have also discussed the benefits of the AT&T Locker app, the steps to use it, and the reasons it was discontinued.
Hopefully, with the help of this guide, all questions you had about the AT&T Locker app have been answered.
Frequently Asked Questions
Can I delete AT&T Locker?
In devices where the AT&T Locker app comes pre-installed, it cannot be deleted or uninstalled but only disabled. Go to your phone's Home screen and open Settings. Navigate to "Apps" > "Application Manager" > "AT&T Locker" > "Disable".
What does AT&T ProTech do?
ProTech professionals offer individualized support to help you make the most of your device. They can assist you in setting up your new mobile device and linking it to your wireless speakers, your car, and other Wi-Fi-capable devices and accessories.
You can also move your content between these devices without any complications.