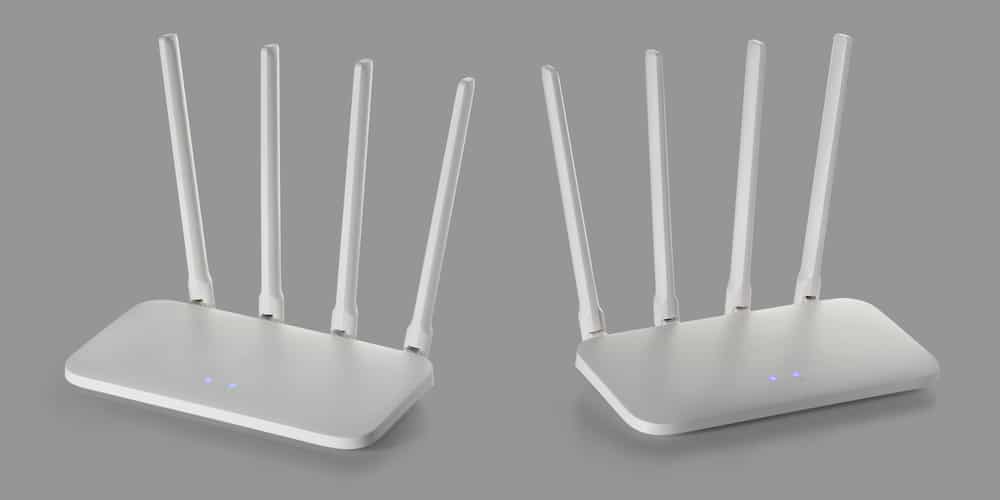 If you need to replace your current DSL modem, you'll probably want something that will give you the best speed and connection reliability possible. With the vast amount of DSL modems available on the market, you may find it difficult to choose which one is best for your needs.
By understanding the main factors involved – speed, ethernet ports, and compatibility – you can narrow it down to several devices. While there isn't a simple answer to which modem is the best, reputable brands like NETGEAR, ZTE, TP-Link, etc., are good choices. 
First and foremost, you need to consider your needs as a user. Second, it is important to consider the modem's cost and features. Finally, ensure the modem meets your needs and is compatible with your ISP.
Regardless, if you still feel lost in the DSL modems, this article can help you find out the best models on the market and which might work best for your needs.
What To Look for in a DSL Modem
DSL stands for Digital Subscriber Line, and it is a type of modem that is used to connect your computer to the internet.
But before we get into the different modems available in the market, there are certain things to check when purchasing a DSL modem.
Here are some things to look for.
Compatibility
If you're looking to buy a DSL modem that will work with your existing Internet Service Provider, make sure the model you choose is compatible.
Different ISPs use different internet protocols and configurations, which may only work with certain types of DSL modems.
You can consult your ISP's customer support for modem compatibility so that you can buy a DSL modem that works with their internet service.
Supported Speeds
When choosing a DSL modem, you'll want to ensure that the speed supported by the modem is adequate for your internet plan.
The DSL modem you use should match your internet connection's upload and download speeds. Otherwise, you'll have a bottleneck.
You'll need to look for a modem with higher speed support if you're expecting to use your DSL connection for high-bandwidth activities like streaming video or downloads.
Modem-Router Combo
Instead of buying a separate router and modem, buying a modem-router combo can be a good idea when shopping for a DSL modem.
You'll get the best internet experience when you use a modem-router combo, and they're also easier to manage as it's a single unit rather than two separate devices.
This setup allows you to use your broadband modem to access the internet and then use the router to provide wireless connectivity and other features from a single device.
Network Security
When shopping for a DSL modem, you'll want to ensure that it is equipped with good security features to protect your network from unauthorized access.
A modem with updated security features will help protect your online activity and protect you from potential cyber-attacks.
You should keep an eye out for security features like WPA/WPA2 wireless encryption, timely firmware updates, firewalls, and WPS.
Which DSL Modems Are the Best?
There is no one-size-fits-all answer to this question, as the best DSL modem for you will depend on several factors, including your location and budget.
As we've discussed some factors to consider when choosing a modem, let's look at some models available on the market today that meet the above requirements.
Here are some of the best DSL modem options available today.
Actiontec GT784WN Modem
DSL models by Actiontec are some of the most popular DSL modems on the market, and for good reason. They offer great performance and features at an affordable price.
With its high-grade firewall and encryptions, this modem-router combo by Actiontec offers a variety of security protections. It has been tested for its maximum performance on all major DSL providers.
This DSL model is available on Amazon for $106, and you can learn more about it on Actiontec's website.
NETGEAR Nighthawk AC1900
If you're looking for a high-speed DSL modem for your home, NETGEAR's Nighthawk AC1900 is another great option.
It has a built-in firewall and security measures, so you can ensure your data is safe. Additionally, the device supports ADSL2/ADSL2+ and VDSL/VDSL2 technologies and speeds up to 1.9 Gbps.
It's available on Amazon for $213, where you can also learn more about it.
MOTOROLA MD1600 Modem
Motorola has a range of DSL modems perfect for anyone looking for the best possible internet experience with good connectivity and reliability.
Aside from the 4 ethernet ports and wireless capabilities, Motorola MD1600 has security features such as WPA/WPA2 security, firewalls, and IPv6 support, making it perfect for DSL connections.
You can look at its $199 listing on Amazon for more information.
Conclusion
That's it. These are some of the best DSL modems currently available on the market. Be sure to take your time when researching each option and make sure you find the perfect modem.
Ultimately, the best DSL modem depends on user-specific needs and wants, so be sure to consult with a customer service representative at your ISP or online retailer before making a purchase.