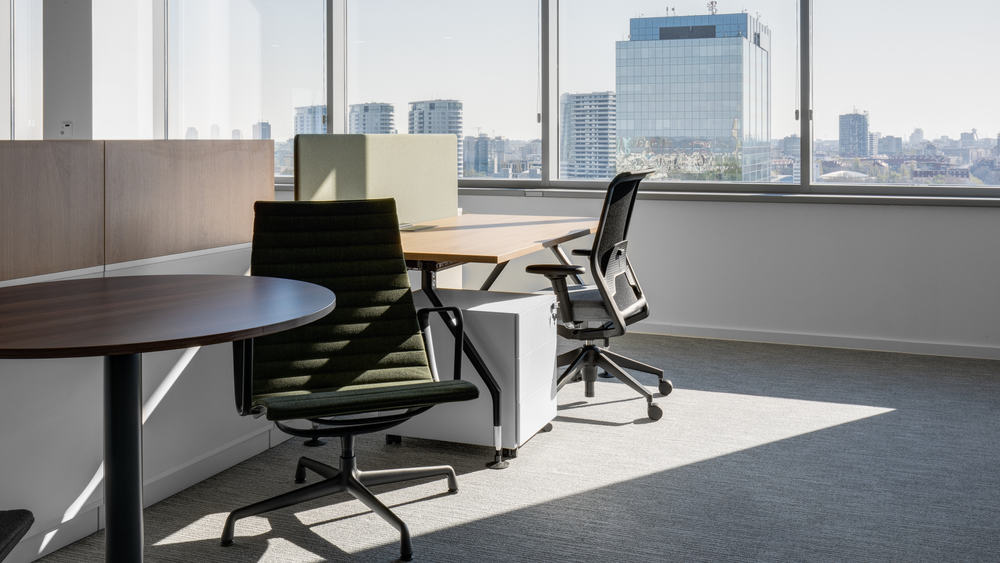 When it comes to office chairs, there is nothing like a one-size-fits-all. Even though some office chairs are adjustable, the range in which they can be adjusted might not be ideal for certain individuals. Some chairs are too small to accommodate some people or too tall to accommodate others. So, what is the best office chair for a short person?
As a short person, you need an office chair with a seat height ranging from 20 to 23 inches. The back height should range from 21 inches to 27 inches. 
In addition to measuring the height and width of an office chair, there are several ergonomics designs by chair manufacturers to ensure comfort for short people. So, if you are searching for the ideal short-person chair, you've come to the right place. This article elaborates on the top seven best office chairs for short people.
Top 7 Best Office Chairs for Short People
If you are 5'7″ tall or below, you will find it rather uncomfortable sitting on the standard office chair size. The reason for this is that the dimension of the chair was designed for someone taller and bigger. However, this does not mean you must be forced into that uncomfortable sitting posture throughout the work.
Several office chairs are designed specifically to accommodate short people. Below are our top seven picks of the best office chair for short people.
The Steelcase Amia is one of the best office chairs for a short person. It is a high-end office chair with features you'd want in an office chair, yet priced significantly lower than other chairs in its class.
The chair has a height of 16 inches but can go a bit higher to accommodate taller people. This chair's seat depth is adjustable, a feature lacking in many office chairs. Another standout feature of this chair is its 4D adjustable armrest. You also can customize several components of the chair, such as fabric options, mesh backrests and seats, and so on. Also, the live lumbar technology of this chair offers great back support, which makes this chair ideal for all stature.
If you are looking for a chair that is ideal for a short person, this Neutral Posture XSM is the perfect office chair. It features up to 16 adjustable features allowing you to get the chair to the most ergonomic height. There is also the tilt control that comes with a handle for positioning.
Amongst its several adjustable features, the most important features to a short person are its option to adjust the seat depth and height, armrest, and customization and upgradable option. The lowest seat depth of this chair is 15.5 inches, while the lowest seat depth is around 15.75 inches.
This office chair is another great buy with a futuristic design loaded with features. With this chair, you get a cast amount of adjustability to get the chair to the most comfortable position for you.
This office chair is quite expensive, but it has a fantastic engineering piece that will attract you. Herman built this chair with durability in mind, which is why it will outlast just about every other thing on the market today. This petite chair can withstand a weight limit of 300 pounds. Also, it spans from 16.5 inches at the lower elevation and 22 inches at its maximum elevation.
This Modway Edge office chair has a decent-looking design that blends well in virtually any office décor or home scheme. Apart from its impressive design, it features three noteworthy ergonomic features: sculpted armrests that flip up, lumbar support, and a waterfall-style seat.
The Modway Edge can accommodate several users ranging from 5'1″ to 6'3″, depending on the length of the user's leg. The seat also comes with generous padding with a vinyl cover. And with the impressive weight limit, you can adjust the seat height to make it a great choice for several people in the household.
Another excellent choice of office chair for a short person is this Aeron Size A from Herman Miller. This chair has a brilliant design that offers everything from ergonomic design to durability. The key ergonomic design of this office chair is the PostureFit SL, which is designed to support not only the lumbar region but the sacral region.
The armrest of this chair is height adjustable to a range of 6.8 inches and 10 inches. It can also be pivoted in or out to a maximum of 17.5 and 15 degrees, respectively. Also, you can adjust the lumbar support tension of the chair to taste and the seat height to a height between 14.75 inches and 19 inches.
This Flash Furniture Mid Back office chair is one of the best mesh-designed chairs money can buy, especially for a short person. Although this brand does not have the fame as some other brands, they make astonishing high-quality furniture.
While it may not have as many complex adjustable features as many big brands in the industry, the little it offers is well worth its price. It comes with a 17 inches deep seat that is 19 inches wide and can be adjusted to a range that starts at 17.5 inches and can go up to 22.5 inches.
This petite office chair from Ergousit comes with interesting features that make it not only enhance your overall comfort but fit the interior style of your office space and home décor. This office chair has a butterfly-shaped backrest and, more specifically, an S-curved back frame, which perfectly adapts to the human body.
Furthermore, this chair comes with a ton of adjustable features that helps to reduce neck and back pain, thus giving you the most comfortable seating position. The chair also features a height customization feature and tiling ability.
When shopping for an office chair for short people, look at features in the chair, like an adjustable height, seat depth, lumbar support, and armrest width.
Conclusion
As you can see, picking the best office chair for short people can be quite tasking. But a good office chair for short people has great seat height, width, and depth. If the chair is too big, the user will feel less comfortable throughout the working day and less motivated and energized to complete daily tasks. So, the office chair needs to be just about right.