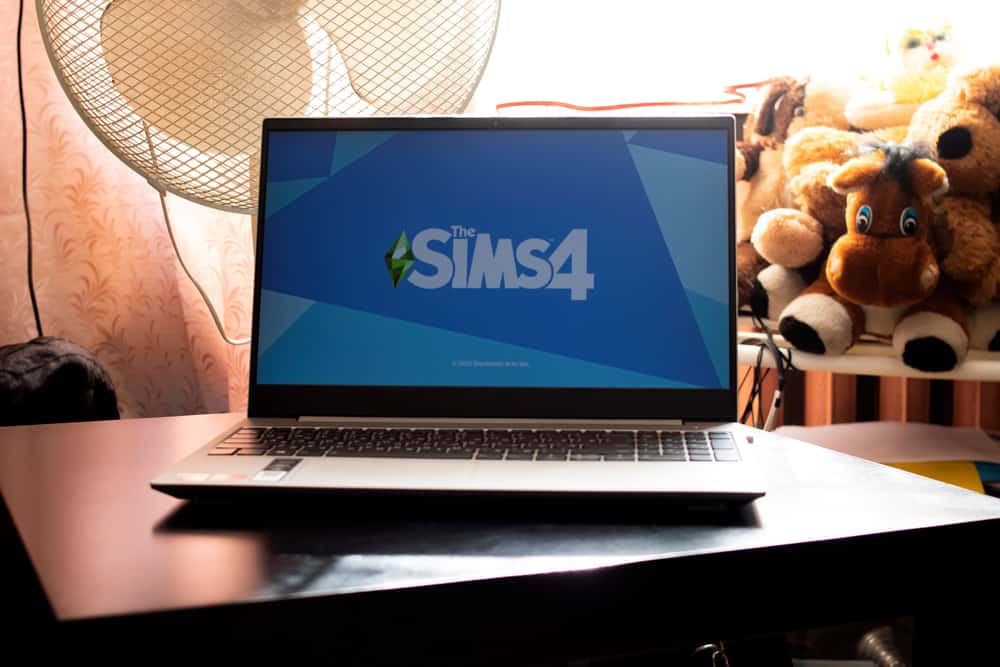 Sims 4 is a well-played PC game with over 36 million players worldwide. It is relatively easy to play games capturing the hearts of people from all walks of life. While Sims is available on the Xbox and PlayStation, most people prefer to play it on a PC. So, what is the best laptop to play Sims 4?
Most laptops can run Sims 4, particularly the newer models. However, not every laptop runs the Sims 4 efficiently. Laptops that can run Sims 4 must run on 64-bit and have a minimum of 1.8 GHz processor speed, 4GB of RAM, 15GB of hard drive space, and 128 MB of video RAM. 
Many laptops meet the minimum requirements to run Sims 4. However, if you want a laptop that runs Sims 4 well, you must aim for one that meets and surpasses the recommended specs. This article elaborates on the best laptops that can run Sims 4.
Best 8 Laptops That Can Run Sims 4
While shopping for a laptop, there are many things to consider. While the performance of the laptop is the main feature many people are after when buying a laptop which you should take into account, you should also consider other things like the screen size and features, weight, and even the battery capacity. Also, the price of the laptop matters, particularly if you are on a budget.
Below are the best eight laptops you can get that run Sims 4 perfectly and other tasks.
The Razer Blade 15 is one of the best laptops you can get to run Sims 4. The laptop comes with the superior Intel Core i7-10750H processor, which features six cores. The processor on this laptop comes with a 2.6 GHz base speed and a 5.0 GHz max turbo boost feature for extreme gaming.
The visual quality of the laptop comes with a 15.6-inch 4K OLED screen with a 1 ms response time. Additionally, this laptop comes with an NVidia GeForce RTX 2070 GPU, which features ray tracing technology that brings true cinematic quality rendering. This laptop also comes with 16 GB DDR4 RAM and 512 GB solid-state storage, which is ideal for running Sims 4.
Another excellent laptop that works great for running the Sims 4 is the Acer Nitro 5. If you are on a strict budget, this Acer laptop is the perfect gaming laptop. It comes with an Intel Core i5-10300H processor, which offers a competitive gaming performance. The processor comes packed with incredible power, with clock speed reaching up to 4.5 GHz.
The Acer Nitro 5 also features one of the latest NVidia graphics cards, the GeForce RTX 3050, which features a 4 GB dedicated GDDR6 VRAM powered by the ray tracing core. There is also the DDR4 8GB RAM and 256 GB NVMe SSD that further boost the performance of this laptop.
The MSI GS65 is another great gaming laptop, though on the pricey side, but worth every penny. It features an Intel Core i7-10750H, with a base clock speed of 2.6 GHz and a boost clock speed of 5.0 GHz. MSI featured a 15.6-inch FHD screen with a 144 Hz refresh rate and 3ms response time. This MSI laptop is a great choice if you are looking for an advanced gaming laptop for Sims 4.
This MSI laptop also has 512 NVMe SSD storage, 16 GB DDR4 RAM, and amazing battery life. And thanks to the amazing NVidia GeForce RTX 2070 8GB GDDR6 GPU on this laptop, you can enjoy seamless high graphics gaming, including the Sims 4.
The ASUS TUF Gaming F15 is one of the best cheap laptops you can get that is capable of running heavy-graphics games. This laptop has the Intel Core i5-10300H processor and the latest NVidia GeForce GTX 1654, which features 4 GB of GDDR6 graphics memory.
The processor on this laptop has four cores, a boosted clock speed of 4.5 GHz, and 8 MB of cache. This laptop also has ample storage, including a fast 512 GB PCIe NVMe M.2 SSD storage and 8GB of DDR4 RAM. This laptop also has a great 15.6-inch FHD IPS display with a 144 Hz refresh rate, ideal for fast-paced gaming.
The HP Pavilion is a cheap gaming laptop that supports not only the Sims 4 but several other high graphics demanding games. This laptop is built for serious gamers as it features the AMD Ryzen 5 4600H processor and the NVidia GeForce GTX 1650 graphics card. The GeForce GTX 1650 graphics card on this PC provides up to 4GB of processing power, while the processor has four cores and a clock speed of 3.0 GHz.
There is also 256 GB SSD storage and 8 GB of DDR4 RAM, making the laptop ideal for advanced multitasking. And the 15.6-inch FHD monitor with a micro-edge display immerses the whole gaming experience.
The Lenovo Ideapad L340 is another pretty affordable gaming laptop powerful enough to handle the demands of Sims 4 and other light-to-medium gaming needs. It features the 9th gen Intel processor, the Intel Core i5-9300H, with a clock speed of 2.4 GHz.
This Lenovo laptop also comes with the NVidia GeForce GTX 1650 dedicated graphics card, ideal for a smooth gaming experience. Plus, the 15.6-inch IPS display of this laptop delivers a stunning full HD display of high resolution. Lenovo Ideapad L340 also featured 512 GB SSD storage and 8GB of RAM, with plenty of space to play Sims 4 and other games.
One of the catching features of this Dell Inspiron laptop is that it features one of the best displays. It has a 15.6-inch UHD 4K display with LED-lit Truelife touchscreen technology.
Apart from its standout display, this laptop also comes with an incredible quad-core Intel Core i7-6700HQ processor, which has a base clock speed of 2.6 GHz and can be turbo boosted to 3.50 GHz. This laptop also has an 8 GB DDR3L SDRAM with a 1 TB HDD plus 8GB SSD storage. It also has a 6-cell battery with a 74Whr battery capacity that can last up to 9 hours of usage on a single charge.
Finally, the Alienware M15 R6 is an ideal laptop for Sims 4 and other gaming, although it is a high-priced laptop. However, its high price is justified as the Intel Core i7-11800H processor has eight cores and a clock speed of 4.6 GHz. This laptop also has the NVidia GeForce RTX 3060 dedicated graphics card with 6 GB of GDDR6 graphics memory. It is also integrated with 16 GB DDR4 RAM and 512 GB SSD storage for uninterrupted gaming. This laptop has one of the best displays, featuring a 15.6-inch QHD 2K display with a 240 Hz refresh rate.
If you are unsure your laptop meets all the requirements to run Sims 4, compare it with the minimum spec to run Sims 4 according to the Sims 4 webpage.
Conclusion
As you can see from this article, there are several laptops you can get to run the Sims 4. While some laptops are affordable, many gaming laptops are high-priced. When buying a gaming laptop, it is better to invest in the best and not in one that meets the minimum requirement to run any particular game. If you do this, it will ensure you can use the laptop to play other games.