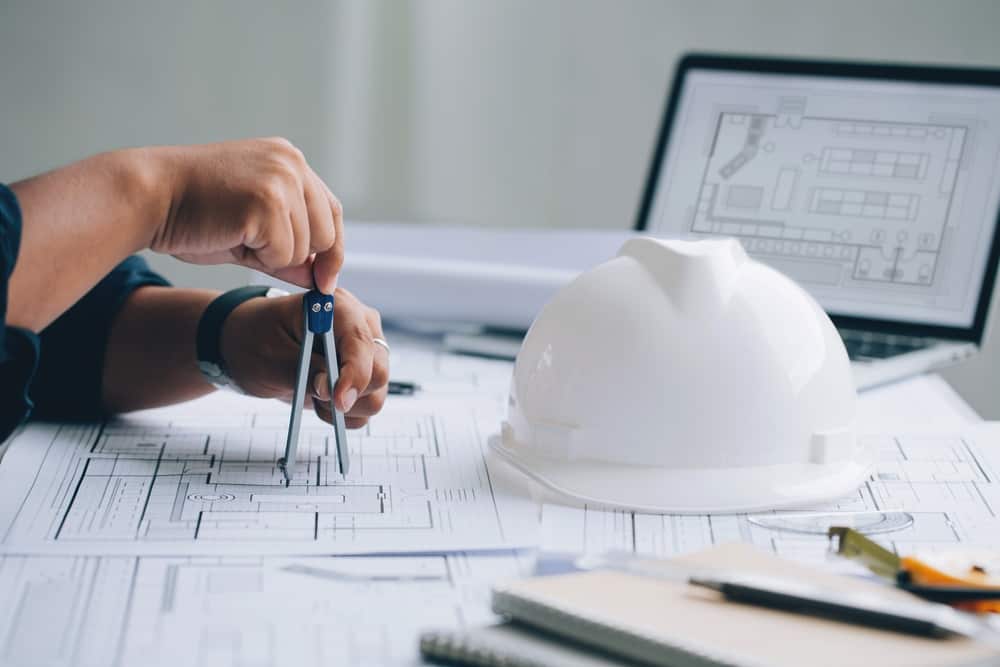 Computer-Aided Design (CAD) is a computer software released in 1982. It is an imminent software for construction planners and mechanical engineers for basic drawing, drafting, lighting, 2D and 3D modeling, etc. While this software is quite useful, finding an ideal laptop that runs smoothly can be very daunting. So, what laptop is best for AutoCAD?
The best laptop for AutoCAD has to come with 64-bit architecture, a 2.5 to 2.9 GHz or higher processor, at least 8GB of RAM, and 16GB or higher storage space. And with a budget of $1000 to $3000, you should get a pretty decent laptop for AutoCAD. 
There are several laptops you can get that fall within this scope and would run AutoCAD effortlessly. Some laptops you can consider are Razer Blade 17, Dell XPS 7590, 2021 Apple MacBook Pro, HP Spectre 14T, and ASUS G14, among others.
Continue reading to learn more about why these laptops are ideal for AutoCAD.
Best Laptops for AutoCAD
Shopping for the best laptop for AutoCAD can be an infuriating experience. With so many laptops on the market, it's easy to get confused. But to help narrow your search, here are some recommended laptops you can check out that are best for AutoCAD software.
The Razer Blade 17 is one of the perfect laptops for AutoCAD as it is equipped with the cutting-edge Intel Core i7-12800H. On top of this, the processor features up to 14 cores and has a clock speed of up to 4.8 GHz with turbo boost, which surpasses anything you'd ever need while using AutoCAD.
Using AutoCAD requires a dedicated GPU, and the Razer Blade 17 features the NVidia GeForce RTX 3070 Ti GPU, which can handle AutoCAD's graphics processing needs. Additionally, this computer offers an excellent full HD display of 2560 x 1440 pixels and an ultra-fast refresh rate of up to 360 Hz, which is perfect for AutoCAD design. AutoCAD can cause your laptop to overheat, but the vapor chamber on the Blade 17 ensures quick cooling for maximum performance.
Furthermore, this laptop is equipped with up to 16GB of DDR5 RAM, which is excellent for multitasking, and 1TB of NVMe SSD storage, making it adequate to store all your creations in AutoCAD.
When searching for an ideal laptop best for AutoCAD with a budget relatively around $2000, you can get this 2021 Apple MacBook Pro. This laptop is incredibly efficient, featuring the M1 Pro processor, which delivers high performance yet is not so power-hungry. The processor on this laptop comes with up to 10 cores and provides about 3.7 times faster performance. This Apple MacBook Pro also comes with an integrated GPU which features up to 32 cores offering four times faster graphics performance than most laptops.
The liquid retina XDR display on this Apple MacBook Pro with 3024 x 1964 pixels and 120 Hz refresh rate delivers an incredible contrast ratio and extreme dynamic range giving you unbelievable details in deeper blacks, shadows, and even more vibrant colors.
This Apple MacBook also features up to 16GB of RAM for better multitasking and smooth navigation in AutoCAD and up to 512GB of SSD storage to store all your AutoCAD creations. It is worth noting that the RAM on the Apple MacBook is not upgradable as it is soldered in. However, its performance is impeccable.
The Dell XPS 7590 is another excellent laptop you can get with features that lets you run AutoCAD with ease. Featured on this Dell laptop is the Core i7-9750H processor, which has six cores and a clock speed of 4.5 GHz, capable of delivering enough processing power to handle the most demanding tasks of AutoCAD. This Dell laptop also comes with the NVidia GeForce GTX 1650 GPU, which offers you up to 4GB of GDDR5 dedicated graphics memory for the fastest speed and better performance in graphics designing, video editing, and everything graphics related.
To further improve your visual experience on this laptop, Dell designed it with a stunning OLED display which offers a significantly higher contrast than most laptops' displays. The InfinityEdge 15.6-inch display is touch sensitive and has a 4K UHD resolution (3840 x 2160). Furthermore, the Dell XPS supports 16GB of DDR4 RAM with a bandwidth of 2666 MHz which is 1.2 times faster than the 2166 MHz on some laptops. With this much RAM on your PC, you can multitask more, and the 256GB NVMe SSD storage ensures your laptop is fast with high-performance responsiveness.
The HP Spectre 14T is perhaps one of the best premium 2-in-1 laptops from HP that you can get for AutoCAD. The powerful Core i7-1165G7 processor featured on this laptop delivers a perfect mix of power management and efficiency. Also, this processor comes with four cores, a 12MB L3 cache, and a clock speed of up to 4.7GHz, which interprets fast and smooth operation even when using it with the most demanding tasks. HP included the Intel Iris Xe graphics processor on this Spectre, one of Intel's best GPUs.
The HP Spectre 14T also has an incredible display, as its 1920 x 1280 pixel FHD display delivers unparalleled quality. It also supports HP Zenvo Tilt Pen, which helps increase your creativity in AutoCAD. And because of the high-quality display of this HP laptop, your creations feel like they come to life with crystal clear detail and vibrant color.
Another exciting feature of this HP laptop is its 16GB DDR4 SDRAM which further contributes to how well this laptop can multitask and run heavy applications like AutoCAD. You also get up to 1TB of NVMe SSD storage on this, amongst other exciting features.
This ASUS G14 is an excellent buy if you are on a tight budget. It features one of AMD's finest processors like the Ryzen 9 6900HS and the Radeon RX 6800S. Priced at relatively over $1500, you get all the right features on this ASUS laptop to handle all the needs to use AutoCAD while multitasking.
With an all-AMD powerhouse, this ASUS model can handle all kinds of multitasking you throw at it, including using it with AutoCAD. What's even more interesting about the performance of this ASUS laptop is its MUX switch which reduces latency and boosts performance by an average of 5 – 10%.
Furthermore, this laptop's ultra-fluid 144Hz Full HD immerses you with life-like picture quality. ASUS also integrated the AMD fidelity super-resolution into this PC, which uses cutting-edge technology to help boost the frame rate and image quality of the display.
Unlike other PCs that allow their CPU access to only a tiny portion of VRAM, with ASUS AMD Smart Access Memory, this PC's processors have full access to VRAM for improvement. The 16GB DDR5 RAM and 1TB high-speed PCIe Gen 4 work together to make software like AutoCAD load faster and contribute to the general responsiveness of the operating system.
Generally, the more complex the project you are working on in AutoCAD is, the more power you'd need from the laptop, mainly GPU.
Conclusion
Remember that everyone has different needs when shopping for the best laptop for AutoCAD. If you are a student working on relatively simple projects, you can get a PC with minimal requirements. But if you are a professional who works with CAD frequently, you should go for a laptop with a powerful processor and GPU.