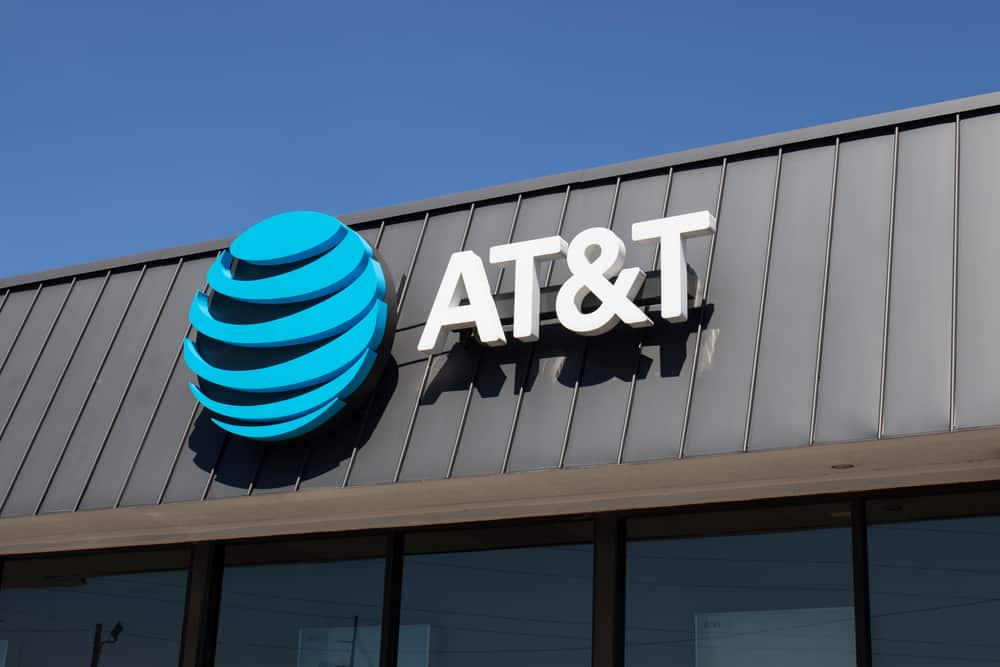 If you decide to use AT&T as your internet service provider, you have two options: either rent a modem from AT&T or buy a compatible modem or router with AT&T. The latter option is best if you are looking for something that saves you money in the long term and gives you the option to use another ISP if you ever choose to swap. But what is the best modem that is compatible with AT&T?
Numerous modems are compatible with AT&T provided the Wi-Fi gateway of the modem is compatible with AT&T. Examples of modems that are compatible with the AT&T gateway include the Arris BGW210, Netgear D6400, Pace 5268AC, Reyee AX3200, and TP-LINK AX6600, amongst others. 
If you are going to buy a modem for AT&T, it is important that you properly vet it to ensure it is compatible. If you don't want to risk buying a modem because of compatibility issues, you can rent a modem from AT&T for $10 per month or $120 per year.
But if you'd rather not pay this rent fee, keep reading to learn more about the different modems compatible with AT&T.
Different Modems Compatible With AT&T
When shopping for a modem compatible with AT&T, there are some factors you should consider, like the number of users that can be connected simultaneously, as well as maximum download speed.
Below are some of the best modems you can get that are compatible with AT&T.
The Arris BGW210 is one of the best modems you can opt for, as it supports VDSL2 connectivity. This feature enabled the modem to achieve higher internet speed and experience less connectivity loss. Also, you can use up to four internet ports to connect different devices on this modem.
The Arris BGW210 is a dual-band modem that can be connected to 2.4 and 5.0 GHz frequency bandwidth devices and share an internet connection. This modem also has an advanced residential gateway that supports a security firewall, video delivery, IPv6, VoIP, and extensive remote management features.
If you are looking for a more advanced modem that supports the AT&T network, this Netgear D6400 is a perfect match. It supports DSL-type VDSL and ADSL, which offers stability on internet connectivity, and video streaming, avoiding wireless interference, and is ideal for a large home with more than 10 users. It also supports dual-band modems supporting 2.4 and 5.0 GHz bandwidth frequencies.
Thanks to its smart 6AC1200 Wi-Fi technology, this modem offers an outstanding speed of up to 300Mbps + 1300 Mbps.
If your internet usage is not limited to one small space, then this Pace 5268AC is ideal for you. It features everything you can think of from a modem in a large space, such as its dual-band support. It also uses a WPA2-PSK security protocol, ensuring data transferred over this modem is secured and kept from prying eyes. Apart from its frequency support, this modem also comes with up to 4 ports for Ethernet connectivity. While it uses ADSL2+ and VDSL2+ DSL types and supports a download speed of 1000 Mbps, it does not support HPNA networking.
If you are more interested in performance than the price, this Reyee AX3200 is the perfect modem supporting AT&T gateway. This modem supports download speed of up to 3200 Mbps so that it can handle most internet plans from AT&T. This Reyee modem supports just about every advanced feature like the 8 omnidirectional antennas for better signal reception, FEM amplifier, dual-band support, etc. Thanks to the advanced technology on this modem, it has impressive coverage of 3000 square feet.
If you're also after a modem that can handle AT&T high-speed internet plans, then this TP-LINK AX6600 is ideal. This model can offer a download speed of up to 6,579 Mbps, faster than any AT&T offers, including their 5000 Mbps plan.
Because of this modem's impressive speed, it can be used with multiple devices simultaneously without lag. It is a triband modem meaning it will connect with more devices than any modem in this article. You can also use a USB, Wi-Fi, or Ethernet to connect to this modem. TP-Link also used industry security protocols in this modem, supporting the WPA2, WPA3, and WPA2-Enterprise security protocols.
If you are unsure if a modem supports the AT&T gateway, you can call AT&T customer support for further assistance. The customer agent will give you feedback on the different types of modem you can get that supports the type of internet plan you want to purchase.
Conclusion
When investing in a modem, checking if it is supported by the ISP you want to use is important. Also, the device you want to connect to the modem and the internet speed you need will influence the type of modem to get. As you can see from this article, there are different routers you can get for AT&T.