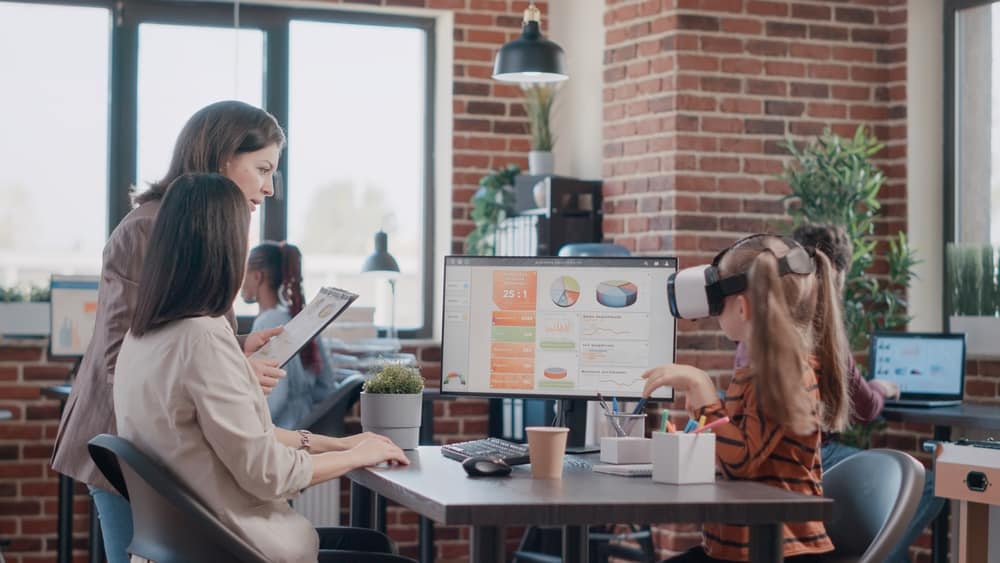 Usually, users know the type and brand of monitor that comes with their gaming or everyday use computer. However, if you have bought a refurbished monitor or someone gifted it to you, you may not know its details. Finding your display information can come in handy in various situations.
To know the type and brand of your monitor, navigate to Settings > "Display" > "Advanced Display Settings" and find the relevant details under "Display Information". You can also see your monitor through System Information > "Components" > "Display".
To better understand the monitor's capabilities and configuration, you may need to know its make, model, manufacturer, and other details.
Don't know what monitor you have? We have written a comprehensive guide for answering this query with step-by-step instructions and why you might be interested in learning these details. 
Why You May Need To Know Your Monitor Details
There can be multiple reasons for knowing your monitor details, and a few of them can be the following.
You may want to know your monitor specifications for a better gaming experience.
If you are a graphic designer or a video editor, you may need to know what kind of outputs your monitor can generate.
You may want to sell your computer or replace it and cannot find its specifications.
You may want a second display with the same or different spec to configure a multi-monitor setup.
Knowing Your Monitor Details
The name and type of the monitor are usually found on the backside at the bottom. You can also visit your manufacturer's website or contact them to inquire about the complete specifications.
However, sometimes, you can't find the monitor details on the sticker or don't want to consult your manufacturer. In this case, our 5 step-by-step methods will help you know about your monitor specifications without wasting your precious time.
Method #1: By Display Settings
To check monitor specifications by Display Settings, follow these steps.
Connect the monitor to your computer, open the Settings app, and select "Display".
Select "Display Settings" and click on "Advanced Display Settings".
Select "Advanced Display Settings" from the drop-down menu.
You can view the monitor information and model number on that page.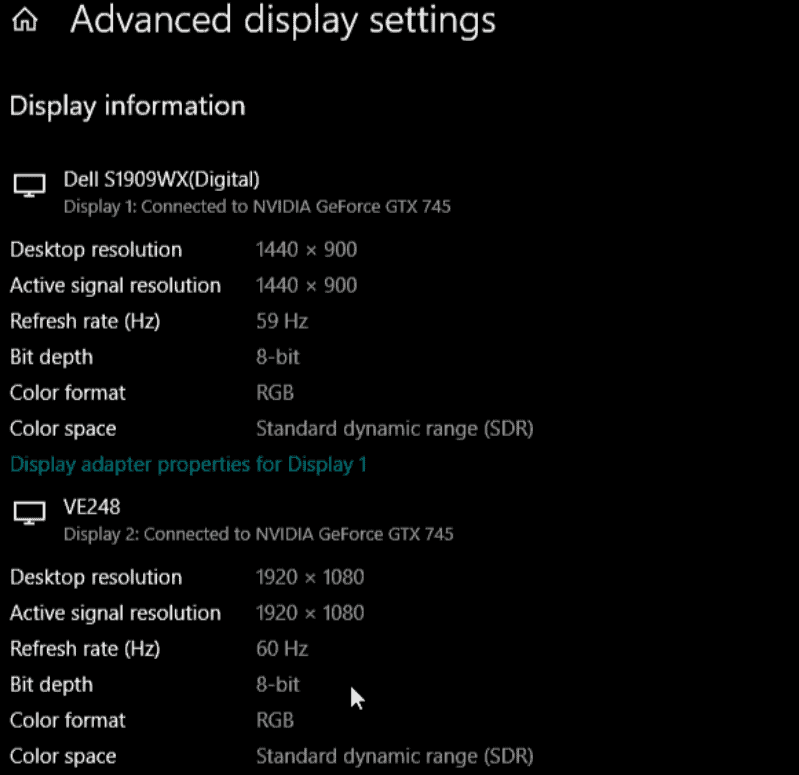 Method #2: Using Control Panel
The device and printer settings in the Control Panel have the details of your monitor. To know them, follow these steps.
In the search box on the taskbar, type "Control Panel" and open it.
Click on "Device and Printers" and find an active monitor indicated by a green tick mark.
Double-click the icon to find the monitor's properties, including its manufacturer, model name, number, and product description.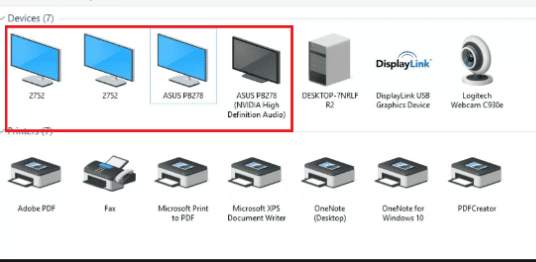 Method #3: By Command Prompt
The wmic Windows command lets you better understand the monitor brand connected with your system than ever before. To do this, follow these steps.
Search for the "Command Prompt" from the Start menu.
Right-click on the program and select "Run as Administrator" from the context menu.
Enter wmic desktopmonitor get Caption, MonitorType, MonitorManufacturer, Name and hit the Enter key.
You'll find all the information you need about the monitor.

Method #4: By Using System Information
System Information might be the best place to look if you require a detailed specification sheet for your monitor.
Navigate to the Start menu.
Locate and run "System Information".
Go to "Components" > "Display".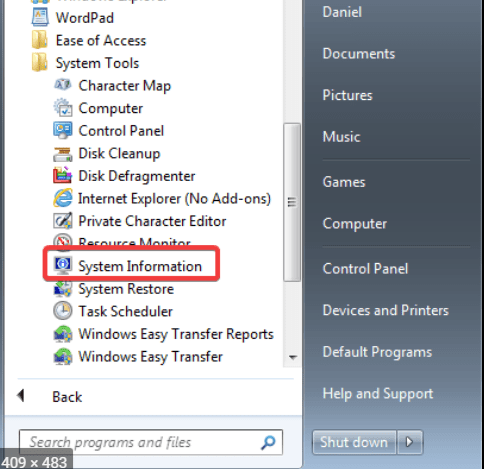 A detailed specification sheet for your monitor may benefit engineers, technicians, and developers who require an in-depth understanding of your monitor. You may save the information table by going to "File" > "Export", giving it a name, and then saving it. 
Summary 
In this guide about knowing what monitor you have, we've discussed the reasons for learning your monitor model. We've also covered different methods to extract the monitor details using programs, commands, and visual inspection. 
We recommend that you merely check the details and not mess with the settings or drivers since this could cause problems with your system. Hopefully, you now know the type and brand of monitor you have.
Frequently Asked Questions
How do I find out what graphics card I have?
On the Windows search bar, type "System Information" and click on it. Next, click "Components" and choose the "Display" option in the left pane. You'll find all the details you require about your graphics card under the "Adapter" description. You can also see the number of graphics cards as well. 
Why is it important to know the monitor's type and size?
You might need to use the advanced display settings for various reasons. For example, you'll need to find the appropriate drivers for your monitor to work with a projector. Maybe you'd like to set up a dual-monitor arrangement to make multitasking easier.