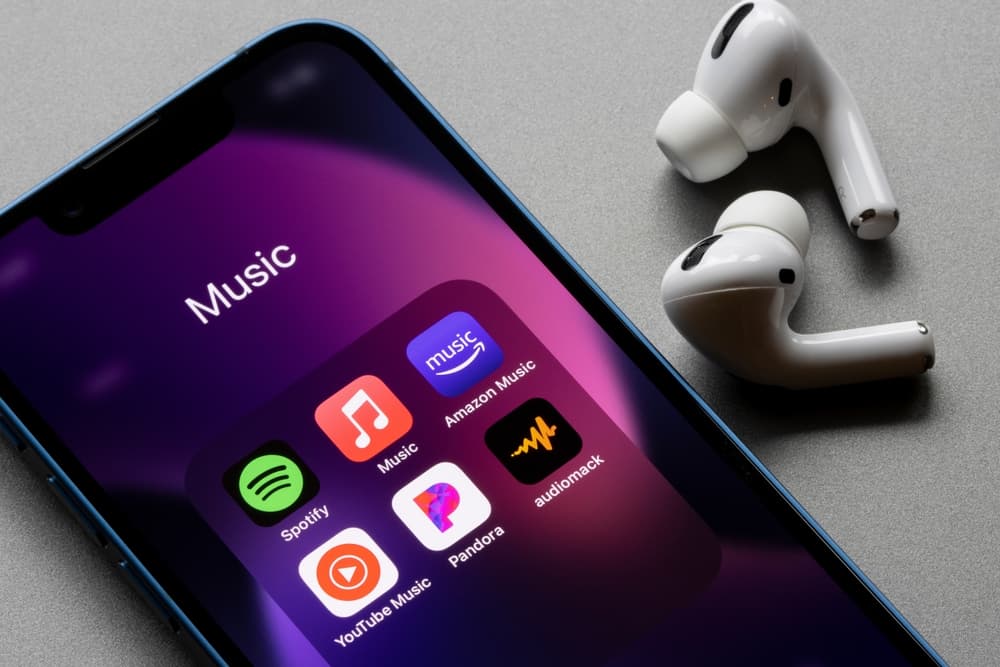 If you're anything like me, your favorite way to unwind from a long day is by listening to some of your favorite music on your iPhone. There are many great music apps for iPhone, but they require the internet to work. But what if you want to listen on the go without Wi-Fi?
Fortunately, several apps on iPhone for music streaming don't need Wi-Fi. A variety of paid apps and free alternatives exist, including Spotify, Apple Music, YouTube Music, etc.—all with their own set of pros and cons.
These apps are great if you want to listen to music offline while at work, on your commute home, or anywhere else where Wi-Fi isn't available! You can download songs and even entire playlists and listen to them wherever and whenever you like.
So, for those who need to listen to music on the go, here's a list of music streaming apps on iOS that don't require internet access to play!
App #1: Apple Music
Apple Music is a music streaming service by Apple Inc. that offers users access to millions of songs. And it integrates with Siri so that you can control your music hands-free.
Plus, with an Apple Music subscription, you can download songs and listen to them offline later, even if you're not connected to Wi-Fi.
You'll need the Individual Plan to download music, which costs $9.99/month; if you're a student, you can get it for $5.99/mo.
App #2: Spotify
Spotify is one of the most popular music streaming services, and for a good reason. It has a massive library of songs and podcasts, an excellent user interface, and is affordable.
With Spotify premium, you can listen to your music offline, which is great when you're on the go and don't have access to a stable internet connection.
With Spotify's premium plan for $9.99/month, you can download and listen to music whenever you want, along with ad-free listening and high-quality audio streaming.
App #3: Tidal
Tidal is a music streaming service that offers high-quality audio streaming so you can listen to your favorite tunes in lossless quality.
With Tidal's premium plan, you get ad-free access to over 90 million songs and the ability to download and listen offline without any interruption.
In both of Tidal's premium plans, you get offline listening, but the quality of music varies. The HiFi plan costs $9.99/ month, and the HiFi plus plan costs $19.99/month.
App #4: YouTube Music
YouTube Music is a music streaming service by YouTube that has a huge library of songs, albums, and artists to choose from. You can create playlists, listen to radio stations, and find new music to listen to.
YouTube Music is free to download and use, but if you subscribe to the premium plan, you'll get more features like background playback and offline listening.
The premium plan costs $9.99/month or $99.99/year if you pay up-front. However, it is not available in all regions yet.
App #5: SoundCloud
It's no surprise that SoundCloud is one of the most popular music apps around. Not only does it offer a huge selection of songs and artists to choose from, but it also offers offline listening.
In addition to offering music from established musicians, SoundCloud also has songs from emerging artists, which sets this service apart from its competitors.
You can listen to tracks, playlists, and even entire libraries of SoundCloud tracks offline on your mobile device with a SoundCloud Go subscription, which costs $12.99/month.
App #6: Amazon Music
If you're an Amazon Prime member, you can use the Amazon Music app to stream ad-free music, download songs and albums, and listen to a limited library of music for free.
Over 90 million songs and podcasts are available on this platform, and once you download these songs, they can be accessed anywhere, even if you don't have an internet connection.
Unlimited access to Amazon Music requires paying $7.99/month if you're a Prime member, but you'll need to pay $9.99/month if you're not a Prime member.
Conclusion
The options listed above will enable you to keep listening to your tunes even when you're not connected to the internet. Give them a try and see which one works best for you!
Frequently Asked Questions
What is a good music app for iPhone without Wi-Fi?
While there are countless options, each with pros and cons, Apple Music, Spotify, etc., are just a few that you can check out if you want.
Almost all the apps mentioned above offer free access that allows you to listen to music with ads and limited skips, but there is no free option for offline listening.