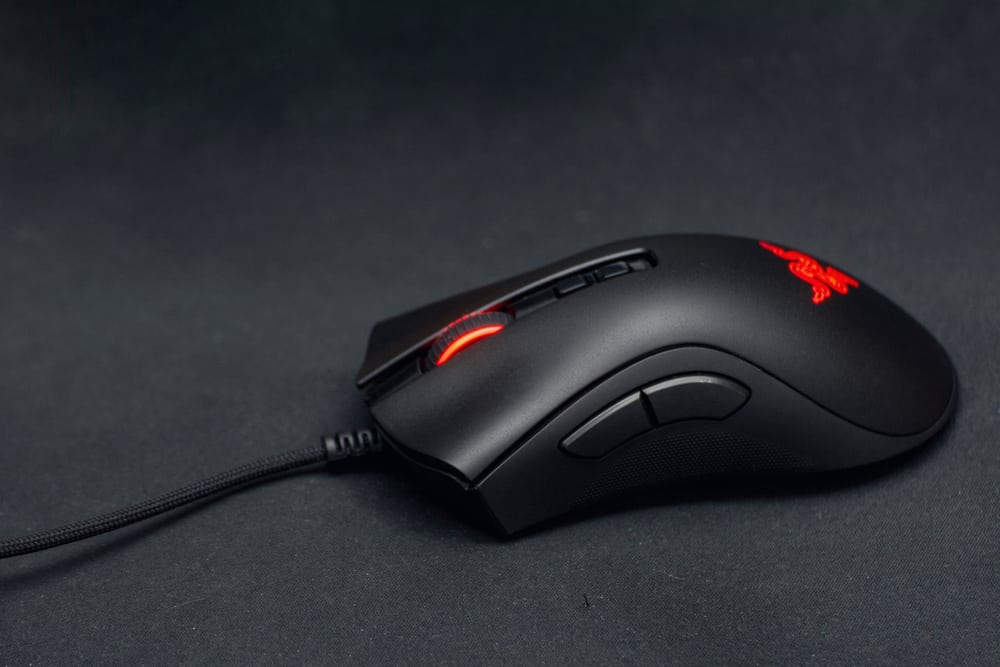 You probably have heard about drag-clicking if you are a hardcore gamer. So many conspiracies surround drag-clicking in games that they are banned in certain games. Drag-clicking increases your clicks per second (CPS) without using any cheat code or software. But what Razer mouse can drag click?
There are several Razer mice on the market, but only a few are capable of drag-clicking. Razer mouse capable of drag clicking includes the DeathAdder Chroma, Mamba TE, and the Naga Hex V2. 
To use the drag-click feature, open the Razer synapse software and tap on the button tab. Next, check the "Enable Drag Click" box; if it is not checked, click on it to enable it. When this option is enabled, you can hold down the left mouse button. You can use the drag-click feature for so many features other than in gaming.
This article elaborates on some of the Razer Mouse that supports drag click and some of its other features.
Razer Mouse Models That Feature Drag Click
Technically, the drag-click feature is available on several other mice, but some are better suited for the task. The build quality, material, and shape of the mouse all play a crucial role in determining a great mouse from the other. Razer is one of the best mice you can get for drag-clicking that offers full support, amongst other features.
Below are some of the best Razer mice that support drag-click features.
The Razer DeathAdder Chroma is one of the most popular Razer mice with the drag-click feature. It is a right-handed wired mouse with a textured rubber grip. One feature of this mouse that makes it ideal for gaming is its impressive 10,000 dpi optical sensor. The mouse not only features the regular wheel and right and left buttons but also features macros for more functions while gaming.
Furthermore, this mouse comes with Chroma lighting with a wide range of customizable colors to fit the ambiance of your gaming room, increasing your concentration on the game.
Another excellent mouse from Razer you can use for drag-clicking is the Razer DeathAdder Elite. The design of this mouse is quite simplistic but overall very comfortable. It features a rigid body with a small tactile bump to enhance grip and a rubberized scroll for maximum accuracy.
This Razer mouse comes with a 16,000 dpi optical sensor which makes it able to offer incredible sensitivity. There are up to 7 programmable buttons on this mouse which you can reprogram or remap through the Razer Synapse program. And like most Razer mice, this Razer Elite mouse comes with customizable RGB lighting, including preset profiles.
The Razer DeathAdder V2 is another excellent Razer mouse that supports the drag-click feature. It is a wired mechanical mouse supported on many PC platforms. It is built with high-quality material and an exceptional ergonomic shape.
Razer integrated a 20,000 dpi optical sensor into this mouse for better sensitivity. Another feature of this mouse that makes it ideal for gaming is that it comes with an auto-calibrates feature which further reduces the cursor drift from lift-off. Unlike the traditional mouse, the Razer DeathAdder V2 features eight programmable buttons which you can remap for complex macro functions. And with customizable RGB lighting and preset profile.
The Razer Naga Hex V2 is an excellent mouse with interesting features, including the ability to drag click. It is a wired mouse with a mechanical yet ergonomic design that offers maximum comfort and comes with a 16,000 dpi optional sensor which is also adjustable.
Razer Naga Hex V2 is designed with 14 buttons that are programmable to ensure maximum in-game efficiency. Moreover, the position of the buttons is such that you can never misclick. Also, RGB lighting is customizable to give you the best ambiance. While the price may seem a little bit out of the mark for many, the features make it worth every penny.
Finally, the Razer Mamba TE is another quite affordable mouse that you can use that supports the drag-click option. It is a fairly basic mouse with all the essentials you'd need a mouse to do, plus some extras. It comes with a simplistic design but is built to handle rugged clicks. The mouse has a 16,000 dpi adjustable optical sensor.
The mouse has nine independently programmable buttons for better gaming performance, including the tilt-click scroll wheels. There is also the Chroma RGB custom lighting that allows you to set the color of your choice.
If you do not have the Razer synapses on your PC, you can easily install the right version for your PC from the Razer website.
Conclusion
Not every mouse support drag-clicking, even if it can be a handy feature. But with a mouse that supports the drag-click feature, you can customize it for better gaming or unlock a secondary set of functions in productive apps. However, this article has given a list of several Razer mice that support the drag-click feature.
Furthermore, it is worth noting that the drag-click feature is considered cheating when playing some games. So, check the terms of usage of any game you want to play using this feature and ensure that it is allowed; otherwise, you may get banned.