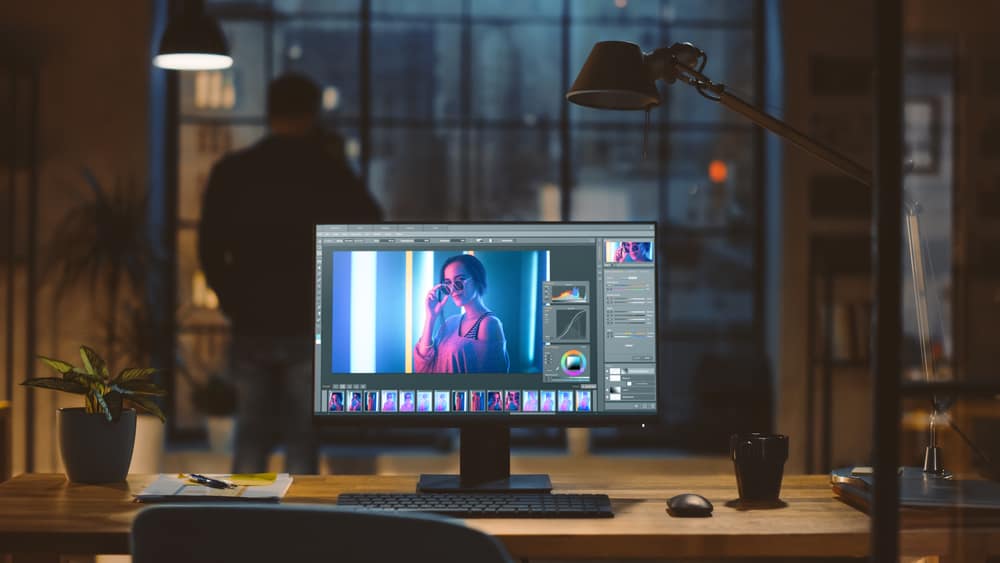 No matter which TV show or movie you watch, the graphics and visuals always amaze us. You cannot capture such masterpieces directly from a camera, so heavy post-production editing is involved. There are many incredible and feature-packed film editing software options; however, you might wonder which of these are used in popular movie studios.
There isn't a single answer to this question because film editing requires a lot of processes like screenwriting, audio editing, color grading, or compositing. All these processes are handled by different software. However, some most popular ones include Avid Media and Adobe Premier Pro, while Final Cut Pro X is used for the Apple ecosystem.
There are many options, like Autodesk Maya, The Foundry Nuke, or Fusion 17. They have been used in creating blockbusters like Harry Potter, Ant-man, Guardians of the Galaxy, etc.
In this article, we will look at this software, highlight its main features and list the movies they have been used to create.
Avid Media Composer
Avid Media Composer is one of the most popular and widely used editing software is almost all movies, TV series, and commercials. This software perfectly combines all professional editing tools and an intuitive user experience. 
The most prominent advantage of Avid Media Composer is in the field of audio editing. Unlike other popular editing tools, you can directly collaborate with sound engineers and craft the best audio output for your film. 
Avid Media Composer is especially famous for its use in Netflix productions. This software's powers have been utilized in the making of "Wonder Woman", "Hotel Artemis", "Superman Returns", and "Jurassic World: The Fallen Kingdom", among others.
Adobe Premier Pro
Adobe software tools are very commonly used even in professional movie studios. However, Adobe Premier Pro runs in a league of its own regarding film production. Premier Pro is equally advantageous for beginner producers as it is for professionals.
It handles movie titles, color correction, light balancing, and audio graphics in an incredible manner with the aid of its AI, Sensei, during editing. Movie studios often opt for the full Adobe Creative Cloud package, including tools like Adobe After Effects.
All this Adobe magic has created some masterpieces such as "Act of Valor", "Gone Girl", "Hugo", and "Deadpool".
Final Cut Pro X
The Apple ecosystem stepped into the video editing world to provide the producers with Final Cut Pro X, directly competing with Adobe Premier Pro. This software is more commonly used in smaller production projects. 
However, some popular titles such as "The Girl with the Dragon Tattoo", "The Social Network", and "John Carter" have been produced using Final Cut Pro X. This software also offers a competitive pricing model. Still, the biggest advantage is its clean and smooth interface.
Being an Apple product, Final Cut Pro X is exclusively available for macOS, and the software works like a charm and is extremely easy for beginners to learn.
Autodesk Maya
When it comes to 3D animations, there's no better professional software than Autodesk Maya. It has been extensively used in editing almost all Disney films which speaks of the power this software contains. 
Maya's animation tools are unmatched, and almost all VFX effects in popular Hollywood movies have been edited with Maya. These films include "Harry Potter", "Avengers: Infinity War", "Prince of Persia", and "Transformers".
Lightworks
Lightworks is probably one of the simplest yet most effective pieces of software out there. It is extensively used in both big Hollywood projects and short films. Its flexibility makes it a good match for beginners and experienced editors.
The free version comes with almost all the features except the final output resolution is only restricted to 720p. You can export your final project in up to 4K resolution in the paid version. 
The features like Chroma key, Graffiti Pro bundle, different LUTs used for color correction, and an easy-to-understand interface enable it to deliver some great projects like "The Wolf of Wall Street."
FUSION 17
This editing software has been serving the Hollywood industry for over three decades. Fusion 17 is extremely well-known for its 3D composition and VR implementations. 
The scenes it's able to create are visually appealing and true to life. The features of Fusion 17, like GPU, accelerated performance, animation curve modifiers, and unlimited network rendering, have been utilized in editing blockbusters like "Ant-Man", "Thor", and "The Martian" among others.
The Bottom Line
There are a lot of different software tools that are used in movie studios. Some studios invest in their software to gain a monopoly; however, most have a common approach in selecting editing software.
The most commonly used ones are Avid Media Composer, Adobe Premier Pro, Final Cut X Pro, Autodesk Maya, Lightworks, and Fusions 17. All of them have their pros and cons. We hope that this article was helpful for you to gain an understanding of all the different editing software used in professional movie studios around the world. 
Frequently Asked Questions
Which professional software is most used for color grading?
Although many options are available, most professional editors use either FilmLight BaseLight or Blackmagic DaVinci Resolve. 
Which compositing tools have become an industry standard?
There are no restrictions on the editors; however, The Foundry Nuke has always been the software of choice for them when it comes to compositing. It is almost used in every Hollywood film or TV series.