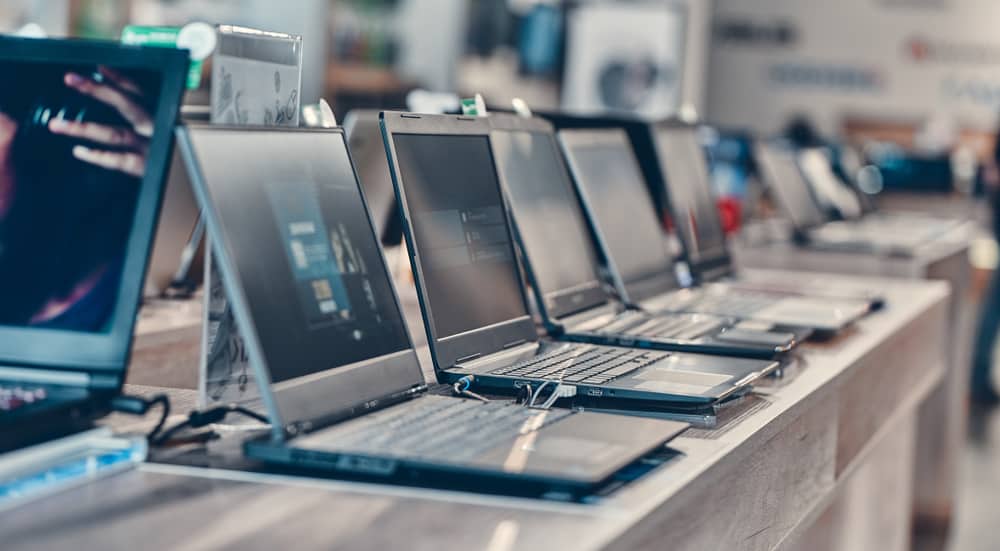 Whether you use your laptop for personal tasks or work, it often contains confidential data you wouldn't trust with a stranger. So, when you want to sell your laptop, there are a few things you ought to do on it to keep your data safe. So, what are those things you should do on a laptop before selling it? 
When you want to sell your laptop, firstly, you should back up your computer, so you don't lose all your files. Next, you want to de-authorize any software linked to the laptop, particularly two-factor authentication. Finally, you should also format the hard drive and possibly install a new OS. 
This guide will walk you through the steps to prepare your laptop for sale without compromising your personal information. So, please keep reading to learn some essential things to do on your laptop before selling it off to a stranger. 
How To Prepare Your Laptop for a Sale 
It might amaze you how irrelevant you think some information about yourself might be that hackers can use to their advantage. Hence, you must do everything possible to protect your data when selling something packed full of information about yourself, like your laptop. 
Because you can't say for sure who is going to use your laptop next, it's best to stay cautious. Below is a four-step guide on selling your laptop without losing your expensive software or giving away any personal information. 
Step #1: Back Up Your Files 
Before you do anything on the laptop, the first thing to do is to perform a complete backup of your entire system. We recommend creating two backups, one for your system files and one for your personal data. Backing up your laptop is essential in case you need to revert any changes you make on the laptop for any reason. Also, the backup helps you keep a copy so you can restore it on another device. 
Depending on your operating system, there are different ways to back up your PC. On a Windows PC, go to the Settings app, tap "Update & Security", and you will see the "Backup" option in the left sidebar. Tap on "Add Driver" and follow the prompt. On a Mac laptop, to go to System Preferences, tap "Time Machine", click "Backup Disk", select a disk, and follow the prompt from there. Depending on how large your files are, the backup could take a few minutes or hours. 
Step #2: De-Authorize Your Software
With everything backed up on your laptop, de-authorize any software you have on it. De-authorizing software simply means unlinking the software from your PC. For example, if you have the software set to sign in on your PC automatically or have enabled two-factor authentication, you should disable it. Unfortunately, there is no one option on your laptop settings you can use to de-authorize your laptop at once. Hence, you have to take your time to remove and de-authorize each software. 
As a Mac user, before you delete everything, particularly if your laptop is running OS X Lion or OS X Mountain Lion, you should create a bootable USB or DVD boot disc. You might need it to reinstall the operating system on your PC, depending on how you erase everything on your laptop. However, you can also download the OS from the Apple Store, but having a copy at hand puts your mind at ease, just in case things don't go as planned. 
Step #3: Wipe the Hard Drive 
Wiping the hard drive means erasing everything on it and restoring it to its original state. Before you do this, it is essential that you are done with everything you want to do on the laptop because this process is not reversible. So, ensure you have all your files properly backed up. There are different ways to wipe the hard drive on your PC. But the best and easiest way is to use the Settings app on your laptop. 
To erase a Windows laptop, go to the Settings app, tap "Update & Security", and then click "Recovery". Below the "Reset this PC" section, select "Get Started" and follow the prompts to reset your PC.
To erase a Mac, restart your laptop, then press and hold Command + R as it reboots. Tap on disk utility and follow the prompt to erase everything on it. 
Step #4: Check if Any Components Need Replacement
Finally, a good-performing laptop is much easier to sell. So, if there is anything that needs replacement on the laptop, now would be the perfect time to replace it. If not done, the buyer may later discover the RAM, hard drive, screen, or even motherboard is failing, which may end up breaking the deal. So, it helps to note whatever may not be fully functional on the laptop so you can either replace it or make it known to the buyer. 
Replacing faulty components on your laptop would also increase how much you can sell the laptop at the end of the day. If you don't want to go through the trouble of repairing anything on the laptop, you can still sell it in whatever condition. Some people buy a laptop for its parts. So, even if it is just a few functional parts on the laptop, you can still find a market for it. 
The marketplace you decide to sell your laptop can significantly impact how much you get for it at the end of the day. So, take your time to do your research on the best marketplaces to sell your laptop.
Conclusion 
You should ensure you get all your information when selling your old laptop. And to ensure you get a fair deal, we recommend repairing whatever might be broken in it. 
If you don't know what the laptop is being sold for, you can find out using an online retailer price estimation. Platforms like Amazon, Apple Store, and Microsoft Stores are great places to get price estimations of your laptop in its current state. So, stay safe and get the best deal for your laptop.