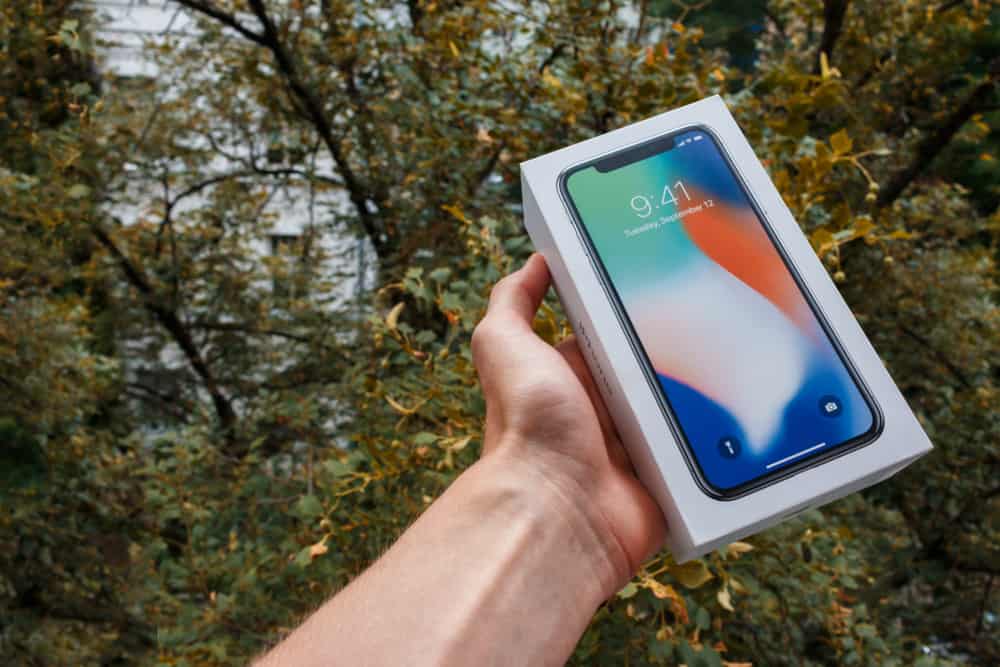 So Apple has launched its latest and greatest, shiny iPhone, and you're dying to purchase it as soon as possible. You're short of some cash, and what better way to compensate than to sell away your old iPhone. However, before trading in your previous device, there are certain aspects you must consider.
Your iPhone contains all your information, including the most sensitive data that can become a privacy concern if not taken care of properly. You must ensure that all of your personal details have been safely removed, and the person receiving your handset can also use it with a free mind.
Simply uninstalling the applications from your iPhone isn't the solution. There are many more crucial steps to take before you give away your handset. This article will enlist all these measures so that your iPhone can part way with you safely and efficiently. Let's dive in to know more!
Tip #1: Backup Important Data
Apps can be re-installed, but once your data has been erased, you cannot recover it. That's why you must create a backup of all your iPhone's essential data on the iCloud server and a Mac or Windows PC. It will ensure that you have a soft as well as a hard copy of your crucial information.
The same applies to your in-app data. You might need to go into third-party app settings to manually backup your data, such as WhatsApp. Also, memorize your bank account details, important notes, or app passwords stored on your phone. 
If you don't have enough iCloud storage, you can always opt for a 21-day unlimited storage plan to seamlessly make a data transfer to your new device.
Tip #2: Unpairing Devices
You must unpair the external devices connected to your iPhone, such as Apple Watch and AirPods. When creating an iCloud backup, your Apple Watch data will automatically be stored on the server. 
Turn Bluetooth on and head over to Settings > "Bluetooth". Beside each connected device, click the info (i) icon and tap "Forget This Device", and you're done.
Tip #3: Log Out of Apps and Services
The next step is to sign out of all the apps on your iPhone. Your first target should be the mail and calendar apps.
Go to Settings and select "Mail", "Calendar", "iMessage", "FaceTime", and "Contacts" one by one. Then, tap "Accounts" in each app setting and turn off all the toggles to remove accounts.
You must also sign out of your App Store, iTunes, and iCloud accounts. You can do this by going to Settings. Then, tap your name and select "Sign Out". Your iPhone might ask if you want to keep any data such as contacts on your phone. You have to disallow it because you want to erase everything.
Before signing Oot, you must also turn off "Find My Device" if you have enabled it on your iPhone. Moreover, remove your handset as any account recovery contact for your friends and family.
Tip #4: Erase All Settings and Data From Your iPhone
Head on to the most critical process step, erasing your iPhone's data. At this point, you might need to double-check if you have performed all the previous steps correctly. After erasing, all the data and information on your iPhone will be completely wiped out. 
Open the Settings app.
Head over to "General" > "Reset" > "Erase All Content And Settings".
Enter your passcode in the pop-up menu.
Tap "Erase iPhone" and click "Continue" to complete the process.
Now, your iPhone will display the Apple logo for several minutes, and voila! Your iPhone is as good as new.
Tip #5: Remove Your SIM Card
After successfully erasing all your iPhone data, it's time to pull out your SIM card from the SIM tray. If you were using an eSIM, you must ask your service provider to transfer the service to the new owner of your device.
Moreover, you can also ask your carrier to unlock your locked iPhone. Unlocked devices can run on almost all GSM networks worldwide and increase your phone's resale value.
Tip #6: Additional Information
When you've gone through all the steps mentioned above, you can safely hand over your iPhone to its new owner. However, these are some bonus tips that you can follow to make your switching experience more convenient.
You should give all the accessories and the box of your iPhone, including the old cases, to the other owner and provide them with a smile.
You should take a screenshot of your home screen so you won't have to remember which apps to install and where to put them.
Clean up your device before giving it away. It will increase its value by making it look shinier and neat.
If your iPhone is listed as a trusted device for your other iOS devices, make sure to remove it.
The Bottom Line
Trading or even gifting your iPhone to a friend or loved one is way better than throwing it away in the drawer forever. However, there is a lot of important information in your iPhone that you cannot risk leaking out. That's why you must back up your device's data, sign out of all apps, and factory reset your handset.
This article has described all the essential steps you must go through before selling away your handset. In this way, you can rest assured that all your private information is safe, and you can easily continue the same smooth experience on your newer device. 
Frequently Asked Questions
What will happen to my in-app purchases?
Your app purchases are linked to the Apple ID and not the device. As long as you're signing in with the same Apple ID on your new device, you can restore your purchases by heading to the app settings.
Will performing a factory reset on my iPhone delete iCloud?
No, even if you factory reset your iPhone, the data stored on your iCloud will not be deleted. However, you won't be able to restore any data that hasn't been backed up on the iCloud server.