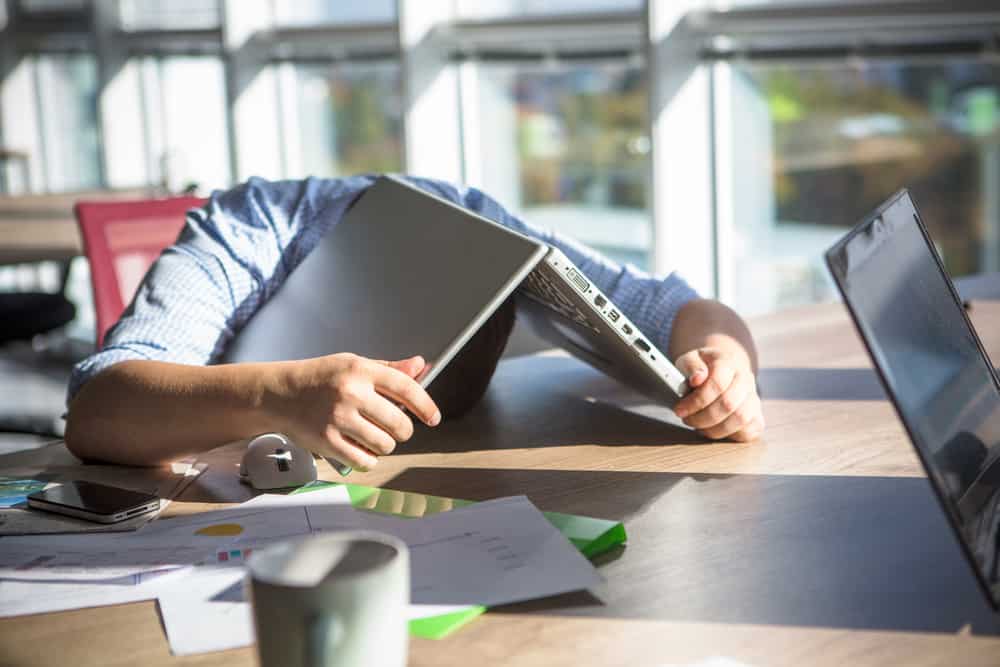 Spending almost half of your day at school can become boring. We rarely get some time to relax our minds. However, sometimes you get lucky when one of your teachers takes a leave. Pretty much everyone rushes to the computer lab to avail this opportunity. But school computers don't have the best hardware and have many restrictions. So what can you do when bored at school on a computer?
Even with all the restrictions, you can enjoy your time on a school computer. If there's no internet access, you can practice your drawing skills on MS Paint or Paint 3D, customize your desktop, write a story, or even play those pre-installed games. However, if you have access to the internet, you can even play online games or take the educational route by exploring different places on Google Earth.
Some schools even allow the students to take the computers home, so you will have plenty of time to explore and try different things on the machine. But, even if they allow internet usage, most websites are blocked by the school administration.
So you are left with very limited options. Still, you don't need to worry as this article will enlist all the possible ways you can make your time with the school PC enjoyable.
Things To Do While Offline
First, look at all the fun things to do when your computer has no internet access, or the access is denied. This will be the case for most people because children should never be left alone or unsupervised with complete access to the internet.
Play Offline Games
Every computer comes with those offline Google games, which are fun to play if we're honest here. On most school computers, these games aren't blocked, so you can enjoy those and even play with your friends in teams.
There are intellectual games like Chess, Minesweeper, and Solitaire, while some cute games like Purble Place are also there. However, the most popular game is Pac-Man which you will surely enjoy.
Write a Story
Not all students want that kind of action in life. Some people are very calm and intellectual, and they enjoy things like reading and writing. If you're also an avid reader and are interested in writing, there's nothing better than writing a piece while you have some free time.
It may seem like a boring chore for many, but writing brings joy to many people. You can use Microsoft Word or Google Docs to write your story, as both are staples even for advanced writers.
Draw Something on Paint 3D or MS Paint
If your school doesn't want you to have any fun, then chances are that all those games and the internet are blocked from PCs. In that case, you can let out your creativity by making a masterpiece on MS Paint or Paint 3D.
Of course, you cannot go beyond simple drawings on these apps, let alone a masterpiece. However, you and your friends can have fun drawing when there's nothing else to do. Instead of drawing abstract things, give challenges to your friends to draw a specific thing, and it'll instantly become a lot more fun.
Customize Your PC
It might seem like a boring task, but customizing your school PC can be fun. You can change many things like the desktop wallpaper, lock screen, user profile picture, and more.
You can choose a theme and pick the same color profile for everything. You can customize the PC with your favorite anime or TV show pictures and color themes.
Things To Do When Online
Although internet access on school computers is very limited, it can still open doors to many more possibilities.
Play Online Games
If gaming sites like Friv and Miniclip are not blocked on your PC, you will never get enough of all the fun games available on these sites. Instead of going the solo route, you can also play 2-player or even 4-player games which will be much more fun and challenging.
There are also many educational games available on the internet. You can play those and increase your general knowledge while having fun. All that information might come in handy during your next science test.
Online Quizzes and Puzzles
If games are not your thing, you can try out some fun puzzles and quizzes online. There's a website called Kahoot where you can enjoy jumbles and discussions with your friends and family. 
You can save your scores online and compete with other players worldwide. If you play jumbles and quizzes, your scores will be displayed on the leaderboards, pushing you to come on top. If you try out the discussions and surveys part, there won't be any leaderboards; however, it's still a very fun activity.
Explore the World on Google Earth
Take your geography education to the next level with Google Earth. Having information about different parts of the world is one thing. However, Google Earth lets you experience any place in the world as if you're physically present in that area.
You can choose your dream city or country, and it will show you a 3D representation of that place. If you want to experience a random place, there's an option called I'm Feeling Lucky that will take you to any random place in the world. It's a fun and educational experience.
Create a Group Chat
School friends are the most loyal friends you'll find in your life. You should make some memories with them that you will laugh and remember in the later years. One great addition to these memories can be a group chat.
We're not talking about iMessage or WhatsApp. You can make a Google Slides chat box and add the emails of all your friends. Even simple things like chatting become more fun when the options are limited.
The Bottom Line
There are a lot of different activities to do if you're bored in your school's computer lab. If there's no internet access, you can play offline games provided by Google, write a story in MS Word or Google Docs or draw something on MS Paint or Paint 3D. It's also a fun activity to customize your desktop.
However, if your PC can access the internet, you can play more interactive online games, solve puzzles and quizzes with friends and family or explore the world with the help of Google Earth. You can also make a group chat on Google Slides and have fun talking with all your school friends.
Frequently Asked Questions
Do schools monitor everything students perform on the PCs?
All school computers are connected to a central server that validates and monitors information each time you log in. They cannot directly view the content on your screen; however, there's a higher chance of your activity getting under notice than a personal computer. 
Why do school computers have limited internet access?
All schools are bound to follow some rules and regulations to provide a safe learning environment for the students. If a website's content is not suitable for the students, schools block those websites as their legal and ethical responsibility.