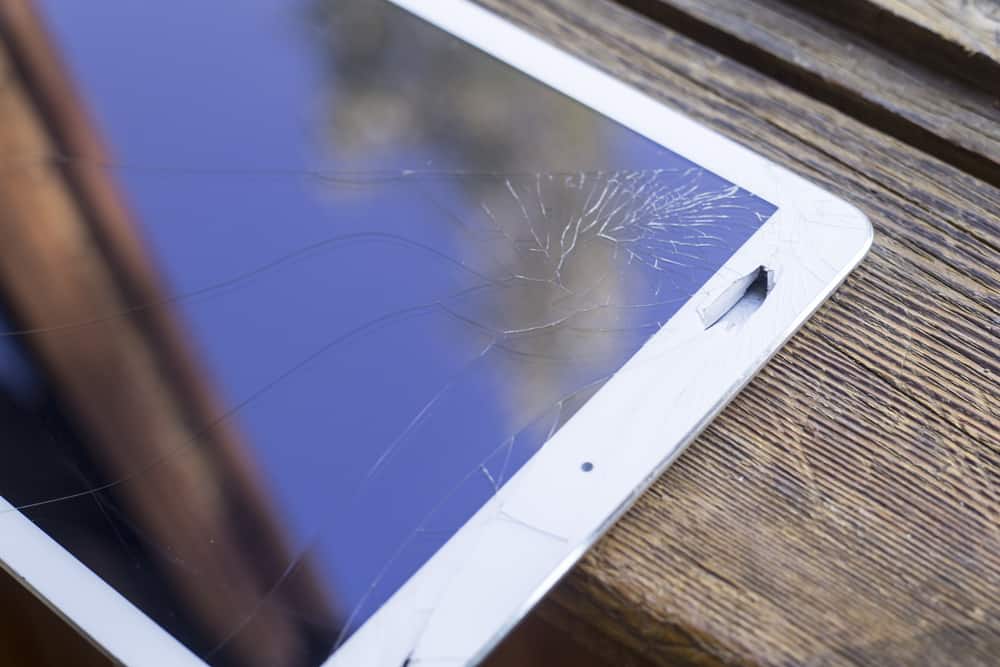 Once you have come to terms with the harsh reality that your iPad is broken, you may be confused about what to do next. Your decision should be based on the extent of damage to your iPad. This will allow you to decide whether to replace or repair your iPad. 
Before deciding what you want to do, you should ensure that you have backed up any personal data on your device. 
To replace or repair your iPad, you can carry out the following.
• Backing up and clearing your data.
• Finding replacement parts.
• Trading back your iPad to Apple.
• Selling or donating your iPad.
• Recycling your iPad by disposing of it.
This article aims to educate you on the important steps you should follow on the occasion you have damaged your iPad. 
Backing Up and Clearing Your Data 
After there has been damage to your iPad, you should first try to back up any personal data on the device. You may also want to clear any data on your iPad before sending it for repair or disposing of it.
If your iPad's screen works fine, you can back up and reset it directly from the iPad; however, if it does not turn on, you can use iTunes on your Mac to back up the iPad.The article discusses both of these methods.   
Backup and Reset Your iPad Through the iPad
If your iPad is damaged, but the display is working fine, you can follow these steps to backup and reset the iPad.
Make sure your iPad is connected to a power source and Wi-Fi (if you have difficulty connecting to a viable internet connection, try restarting your iPad).
Go to the Settings application on your iPad.
Select the iCloud banner and choose "This iPad".
Tap "iCloud Backup" and back up.
Wait for a message telling you the backup is completed before closing the app.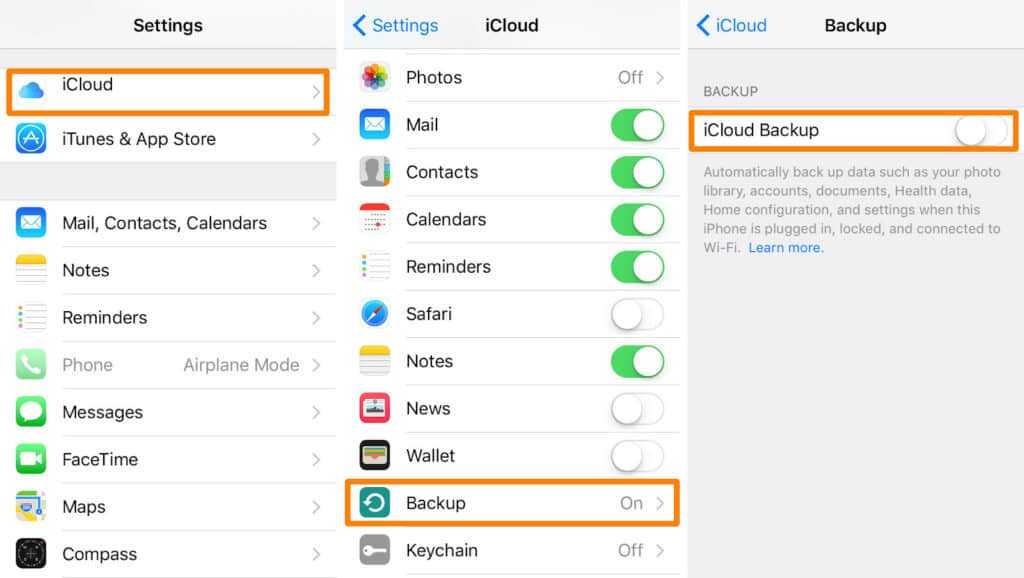 To reset your iPad, follow these steps.
Go to Settings.
Tap "General" and scroll to the bottom.
Click "Reset" and select "Erase All Contents and Settings".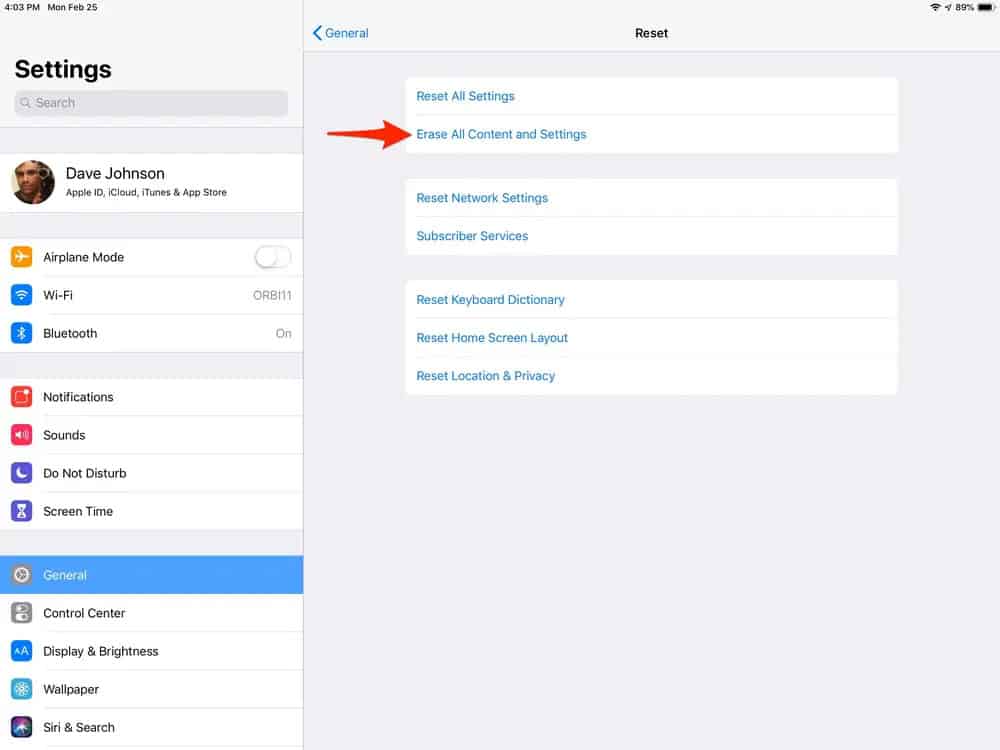 Backup Your iPad Through the Finder 
If the display of your iPad is not working, you can back it up using Finder. To do this, follow these steps.
Connect your iPad to your Mac using a charger cable.
Open Finder and click on your iPad under "Locations".
Click the circle located next to "Back up all of the data on your iPad to this Mac".
Click "Back Up Now".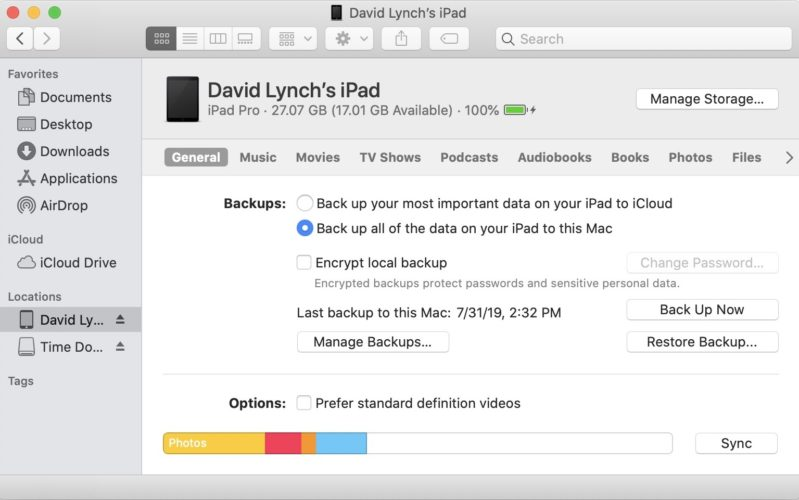 What Do I Do With My Broken iPad? 
Here are some solutions to this problem.
Getting Your iPad Repaired 
One solution to fix your broken iPad would be to get it repaired. Remember that you should identify the costs of repair as it may be expensive to repair the iPad compared to just going and buying a new one. You can purchase replacement parts from websites like iFixit.
You can also send your iPad to Apple to get it repaired. You can request a box, send your iPad to an apple repair center, or opt for carry-in service. 
Trading Your iPad Back to Apple
To trade in your iPad, carry out the following steps.
Visit the Apple trade-in website.
Select your device and enter the serial number.
Specify the condition of your iPad.
Enter your contact information to receive a box and a prepaid shipping label.
Pack your iPad and mail it to Apple.
You will receive a gift card from Apple a few weeks after mailing the package.
Selling or Donating Your iPad 
If your iPad is in working condition or has hardware parts still functioning, you can list them on websites for the right price. To do this, you can use websites like Craiglist and eBay. If you want to donate your iPad, call the local charities in your area. 
Disposing of Your iPad 
If your iPad is not functional, the best possible solution is to dispose of it correctly by following the e-waste management procedure, as lithium batteries contain toxic substances. 
You can recycle your iPad by going to Apple's recycling website. Enter details of your device, and they will send you a box and a prepaid shipping label. Pack your iPad and ship it back; you will receive a gift card after a few weeks.
If you are not willing to wait for the shipping time, you can take your iPad to Best Buy, as they can recycle it too. Another way to dispose of your iPad is by contacting your local public works department, which handles toxic waste. 
Conclusion
There are many decisions you can take if you have a broken iPad. However, you must back up your data and reset your iPad to prevent data breaches. 
By analyzing the repair costs, you should be able to decide if it is with keeping your iPad or replacing it; if you are replacing it, make sure you dispose of it correctly.