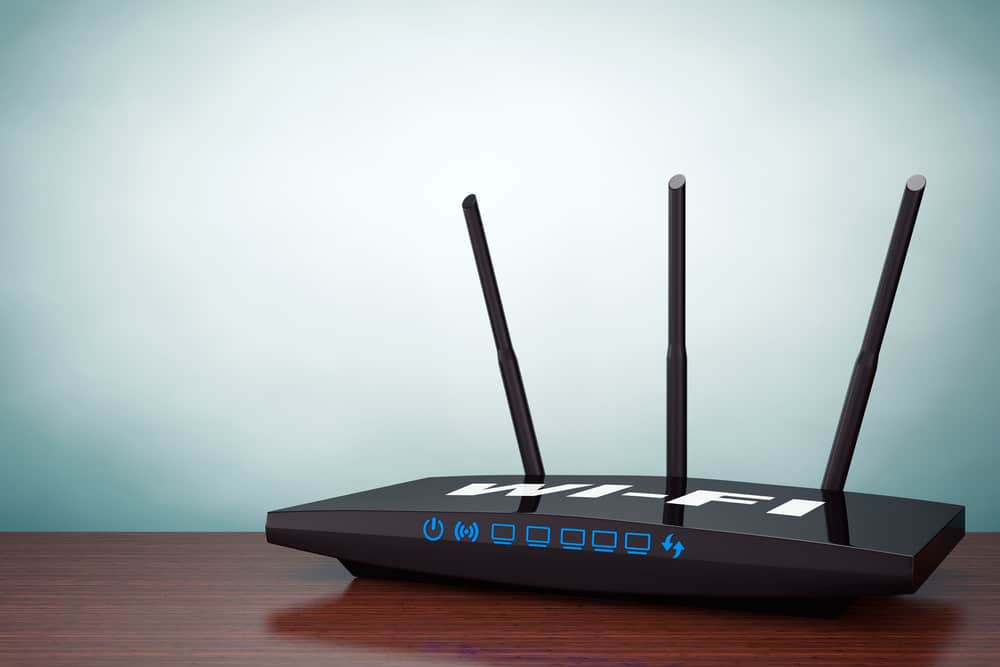 Out of all the numerous technology in your office or home, an old router is one you think about the least. When a new router is set up, the old one gets tucked away and is often forgotten. However, this does not mean that your old routers are useless. So, what are some valuable things you can do with your old router? 
There are several quirky things you can use your old router for. With some technical know-how, you can tweak an old router and use it to extend your Wi-Fi range, stream internet radio, create a dedicated Wi-Fi for guests, DIY VPN router, and set up a separate network for IoT devices, amongst several other uses. 
With creativity, you can repurpose an old router for something useful in this modern age. Although while you are at it, note that there are valuable and potentially dangerous bits inside the router. So, ensure you properly caution when playing around with an old router.
Keep reading to learn more about what to do with an old router. 
Uses of an Old Router 
What you can do with an old router is numerous. And the best part is that it doesn't matter the router's age; there will always be one thing you could use it for. So, provided the router is not damaged, several unconventional ways exist to give it a second life. Below are ten brilliant ways to use an old router. 
Wireless Repeater 
One way to use an old router is to extend your Wi-Fi range. Using your old router as a wireless repeater creates an access point that bounces signals to your new network router. Hence, you set up one of the routers at one end, and the repeater extends the range so the signal can get to more areas in the home.
Although, note that setting up a wireless repeater may have some latency issues, as the extended range to transfer data between the two points causes a lag. 
Guest Wi-Fi 
Another interesting use for an old router is to create a secure wireless connection for guests. Not all routers have a guest mode. So, if you have an old router, you can easily set it up for this purpose, so when anyone visits you, they can access the internet but not your network; all your devices are connected. You could even set up an old router as a guest Wi-Fi without needing a password if you'd like.  
Network Switch 
If you have an old router, you can use it as a network switch. With a regular router, there are about six or fewer Ethernet ports. Hence, you do not have to buy a new network switch to increase the number of Ethernet ports. If you have several devices you'd wish to connect to the router via the ports, you would need a network switch.  
Wireless Bridge 
You can also use an old router to create a wireless bridge. Note that a wireless bridge is not the same as a wireless extender. A wireless bridge connects to more than a network of signals. These networks are physically separated, like in various offices of the same company. Hence, it allows them to work as a separate connection even though they are connected to the same router. For this reason, challenges like traffic congestion don't become overwhelming on a single network.  
Web Server 
An old router can also be repurposed to be used to host a basic web page. Using your router this way runs a web server that is a home-only website you can use to share vital information with your family. Alternatively, you could even use it as a blog with custom router firmware that supports LAMP, which allows you to install WordPress.  
NAS Drive 
A NAS drive or Network Attached Storage drive is a system that allows you to connect your device to a router to send and retrieve data. For this to work, you need to connect a flash drive or an external drive to the USB port of your router. However, there are additional configurations and formatting you would need to do depending on the router and drive. 
VPN Connection 
Some routers are designed with a VPN client, while some don't. If your router does not come with a VPN, you might have to install something like the DD-WRT, which could mess up your router. Worst case, your router breaks. But first, you should check if your router supports the DD-WRT database. 
Hotspot 
If you are a business owner, you could turn your router into a hotpot that allows guests to access it. There are several ways to achieve this, but configuring it with the captive portal is a genius way to do it. With this method, the users agree to your terms, make payments before continuing, and may see ads relevant to your business. 
Stream Internet Radio  
You can also use an old router to build a working internet radio and stream your favorite station. Note that a router can pick up internet radio but doesn't have any means of switching the channel. Hence, you will have to install a few upgrades, such as a soundcard, speakers, and software packages to program the router to control volume and stations. 
Make a Wired Printer Wireless 
Most modern printers are wireless by default. However, if you have a wired printer, you could use a router to make it wireless. All you need to do to make wired printer wireless is to connect the printer to a router via the Ethernet cable. You also need to configure the printer and ensure the right software is installed on the network computer. 
It is not a must you reuse an old router lying around in your home. If none of the ideas in this guide sounds like a good option, you can consider donating it, recycling it, or even reselling it.
Conclusion 
It does not matter whether you have a standard or a modern router; you can always use an extra router lying around for something ingenious. As you can see from this guide, most of the ideas listed were likely something you may not have thought of doing with your old router.