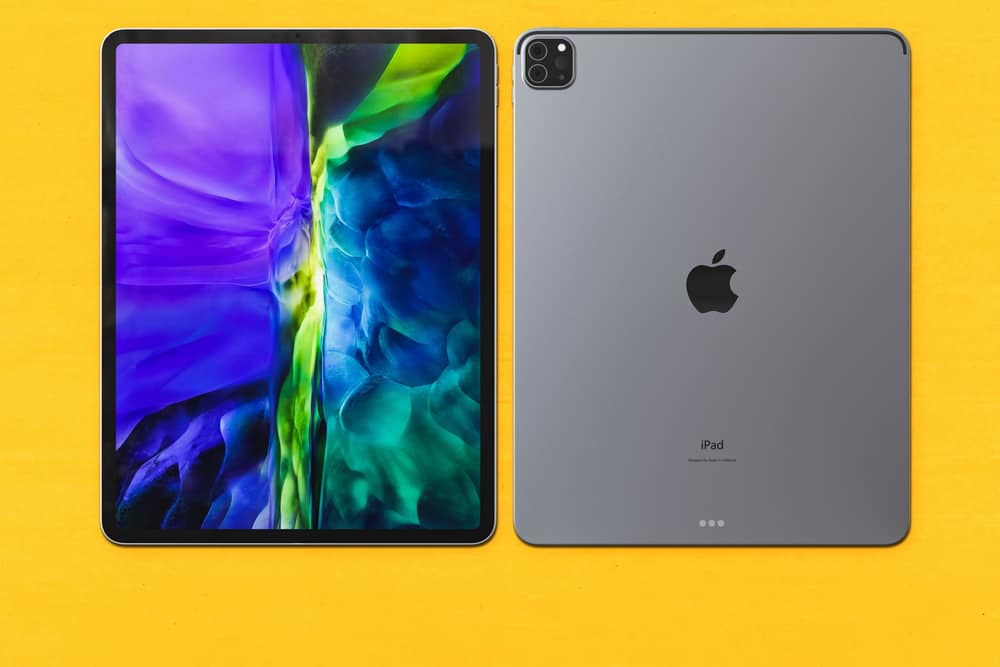 Getting your iPad engraved is a service Apple has been providing its customers for over a decade. Initially, this service was introduced with the Apple iPod and followed by the iPad in 2010. Now, Apple even provides this service on their other products, which is also free!
Apple allows its users to get engravings on the iPad during their purchase on Apple's website. There are not many limitations to what you can get engraved, as you can get any combination of letters, numbers, symbols like zodiac signs, and even animals. Moreover, you can add two lines which should be 34 characters per line with zero spaces and 15 emojis for both lines engraved.
Many people use this service, making their devices personalized and unique. There are a few other things that people get engraved on their products. One of them is the name or measurement of their kids.
Many people do not want to shave this off and get their kid's name or birth date on there. Most iPads have a black casing, which looks dull. That is why you can engrave other things like words on the back, which makes the device personalized for you.
If you wish to purchase an iPad and give it a personal touch, here is everything you should know about it. This article will cover everything you should know before getting your iPad engraved.
Get Your iPad Engraved
You can only get engravings done on your iPad if you purchase them online. However, the delivery process will take a little longer than usual. You may wonder how to get your iPad engraved. Follow the steps below.
Go to the official Apple website www.apple.com.
Order an iPad of your choice.
Go to your cart, where you will receive the "Add Engraving" option.
Click "Add" and write whatever you wish to get.
After you have written your desired engraving, click on "Save". You will be shown how your engraving will look on the back of your iPad.
Proceed to check out, and you are done.
Removing Engravings From an iPad
Unfortunately, there is no way you can remove the engravings from the iPad casing other than grinding the metal off, which is damaging.
However, if, for some reason, you do not like the ultimate result, you can always return your engraved iPad to Apple within 14 days after purchasing it.
Engravings After Purchase
Apple only provides the engraving service when you buy their products online, and that too at the time of checkout. Once you have your product delivered, you cannot get it engraved. However, many third-party services do provide this service, but that only makes your Apple guarantee invalid.
Another thing you can do is return the product and repurchase it through the website. This way, you can get authentic and safe engravings done by Apple itself.
Engraving Ideas
Below are a few ideas that you could use if you want to get your iPad engraved.
Funny
"I'm a work in progress, but I'm not so bad."
"The more I use my iPad, the more I love it.
"iPad: The best invention since the iPad."
"If you're reading this on your iPad, quit being weird and go outside! Seriously."
"You should see my battery life!"
"[Insert your name] has an iPad."
"My handy dandy tablet just changed my life."
Cute
"Mommy loves me best."
"My baby."
"I love you, Daddy."
"Proudly owned by [Insert your name] [Insert your boyfriend/girlfriend's name]."
"I'm the luckiest girl in the world."
"This belongs to [Insert your name]."
"You are my sweetheart, and I love you now and forever!"
Inspirational
"To be great, you have to be you."
"Nothing is impossible if you believe in yourself."
"What would you do if you weren't afraid?"
"Be positive, proud, grateful, and never give up!"
"It's hard to fail when you don't give up."
"If the world didn't suck, we'd all fall off."
Conclusion
Apple's engraving service is impressive. With personalized devices, you can have a unique and individualized experience. It makes the device look professional and classy. Purchasing the iPad is an expensive product, and that's why it can be better to get any name or measurement etched on there so that it remains unique to you and your family.
These are some things you need to know about getting your iPad engraved. It is a great way to personalize your iPad, which can also be a wonderful gift. It is not just limited to the iPad but can be done on Apple Watch, iPhone, and MacBooks.
If you wish to return or exchange your device, you must visit the Apple store and take it back from there or mail it to the company.