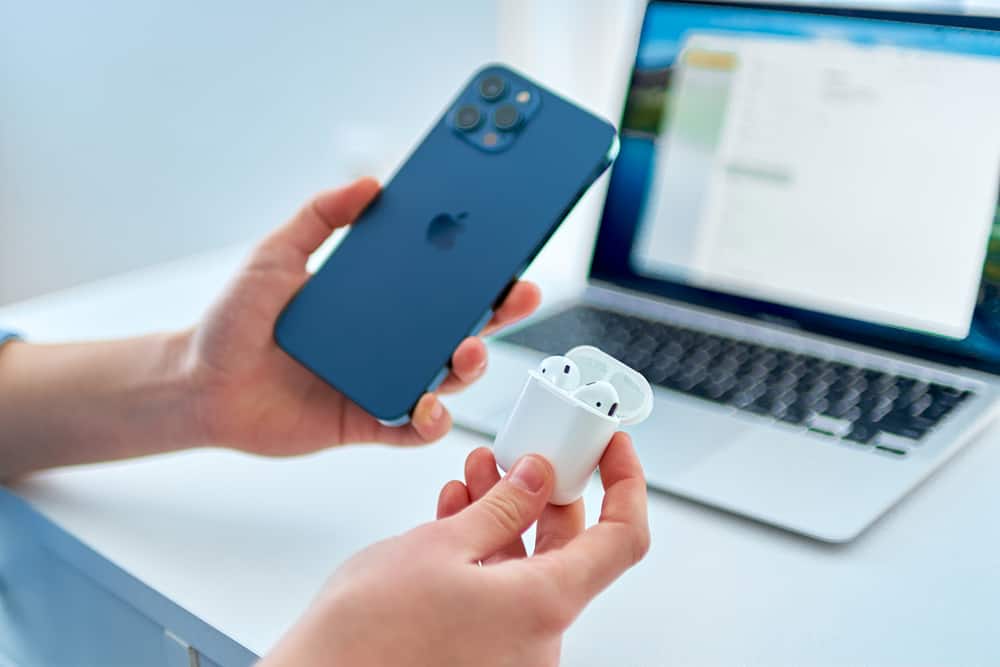 If you have Apple AirPods, you know how fun it is to listen to music or take calls with them. Yet there's one thing we hate: naming them! It's exciting to give it a name that's fun and unique. But there are so many options!
The name of your AirPods will be "[Your Name] 's AirPods" by default, but you can change it in the Settings. If this name doesn't strike your fancy, you can either come up with something unique and interesting yourself or use an online name generator.
There are a lot of options when it comes to naming your AirPods. You could go with something simple or choose something more creative or funny. But before you go naming them after your favorite superheroes, or Pokémon, there are a few things you should know.
Throughout this article, we'll cover how to rename your AirPods and give you tips on what to keep in mind while renaming them.
How To Change the Name of Your AirPods
You'll need to know how to change the name of your AirPods before you begin brainstorming the perfect name for them.
The process is slightly different if you're on iOS, Android, or Mac, but the outcome is the same for all: your AirPods will be renamed.
The following steps will guide you through the process of renaming your AirPods through the Settings app on your iPhone:
Connect the AirPods to your iPhone.
Keep the lid of the charging case open as you won't be able to see the options with the lid closed.
Go to Settings from the home screen of your iPhone.
Head over to the Bluetooth options.
Find your AirPods from the list of My Devices.
Click on the ⓘ icon next to the AirPods and then click on Name.
Enter the new name you would like to use.
Finally, hit "Done," and your changes will be implemented! And, your AirPods will now have the name you just entered.
How To Come Up With a Name for Your AirPods
If you're like most people, you probably don't have a ton of creative ideas when it comes to naming your new devices. 
But don't worry, there's no need to be sheepish — you can still come up with a great name for your AirPods without even trying much. 
You can take inspiration for your AirPods' name from the following ideas.
Something Special to You
Naming your AirPods after something special to you is a great way to personalize them and make them more special to you. 
You could name them after a loved one, a place you love, an event in your life, or something else that is close to your heart.
A Favourite Band, Character, or Movie
If you're like most people, you have a favorite band, character, or movie that has inspired you in some way. Well, why not name your AirPods after your favorite thing?
Whether it's a band or musician you love, a movie, a TV show that you enjoy, or any other character that resonates with you, you can name your AirPods after it.
Something Funny
If you're the type of person who enjoys trolling others, you could name your AirPods something funny such as "FartPods."
Whatever you decide, make sure it's funny and unique but at the same time not offensive so that your AirPods stand out.
Your Favorite Food
Do you love pizza? Naming your AirPods after the delicious dish would be a great idea! Or maybe you're a fan of Chinese food — naming them after the dish would be perfect!
Whatever the case may be, you can name your AirPods after your favorite food. There are tons of options to choose from, so have fun with it!
Something Simple
In addition to all the options above, if you just want to name your AirPods for the sake of naming them, you can choose something simple.
If you want, you could name them after your dog or a city, or maybe just "AirPods," and call them that.
Use a Random Name Generator
You can also use an online username or random name generator to help you come up with a name if you're feeling lazy.
Or you can also find inspiration from lists of AirPods name suggestions online and choose a name that matches your personality. Such as:
The ideas above, however, are just starters, and there is no hard and fast rule about what you can do; it's a matter of what suits your fancy.
Whether you go with something simple like "AirPods" or try out something more clever or funny, you're sure to find the perfect name for your new gadget. Have fun naming them!