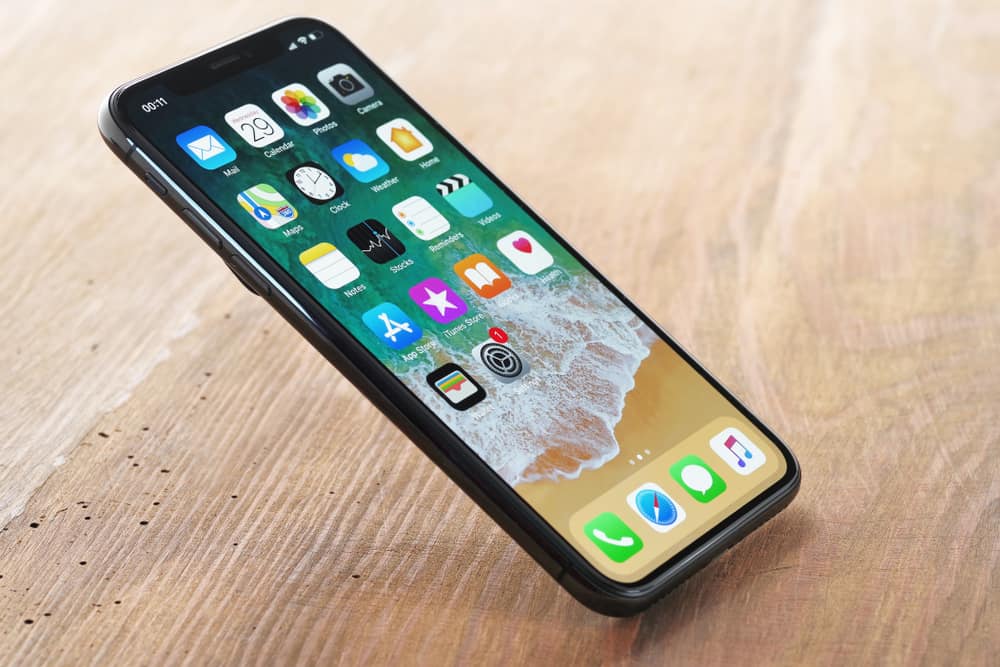 The impact of technological advancement is felt in several areas, and how notes are taken is no exception. Before, people mainly used a notebook to record information, but today, the Notes app has been introduced to make information more accessible.
Yes, digital notes' accessibility and management opportunities are top-notch; however, you may experience the disappearing iPhone notes issue. In this situation, you may want to ask where your notes can be on your iPhone and how to get the disappeared notes back.
Where notes are on your iPhone depends on the setup of your Notes settings. You can store notes on your iPhone after turning the "On My iPhone" account on. You can also save your notes by setting a default account to iPhone, iCloud, or third-party services when you intend to create one.
Do you find your notes disappeared from the Notes app for no specific reason? You are not alone. Several iPhone users do face this problem. There are possible reasons for this disappearance. These include accidental deletion, iOS upgrade failure, incorrect iCloud backup, physical damage, factory reset, and system glitch.
In this article, we'll walk you through where your notes are on your iPhone and the methods to get disappeared notes back to your device.
Where Are Notes Stored on iPhone?
Apple designed the Notes app as a free product for iPhone, iPad, and Mac. This app is used to create checklists, capture a quick thought, sketch ideas, etc. Where your notes will be stored depends on how you set your Notes settings up on your device. You can store your notes directly on the Apple device by turning on the "On My iPhone" account. You can also set a default account such as iPhone, iCloud, or third-party services to save the created notes.
If you choose iCloud as a default storage tool, every note in the Notes app will be kept in the iCloud server. So, if there is any change, such as removing a note on your device, such a change will sync across every device using the same Apple ID.
In addition, you may be unaware that your device's email account can do more than just send and receive emails. If you're using email accounts from Gmail, AOL, Yahoo, Hotmail, Outlook, or Exchange, these accounts can store calendars, contacts, and notes apart from your electronic mail.
When you can't find your notes, it's not that they have been deleted. Notes are on a server tied to your email address (AOL, Yahoo, Gmail, etc.). So, when they disappear, it implies that someone is wrong between your device and the server.
5 Methods To Get Disappeared Notes Back to Your iPhone
It's great to know several ways to fix the iPhone notes disappearance issue. Check out the methods below.
Method #1: Check the "Recently Deleted" Folder
The first method to retrieve your disappeared notes should that come to your mind is checking the "Recently Deleted" folder in your Notes app. It's a method you can adopt when the cause of the problem is mistaken deletion.
Here's how to recover recently deleted notes.
Launch the Notes app on your device and hit the backward-facing arrow.
Tap the "Recently Deleted" folder.
Search for the notes and hit "Edit".
Choose the note to recover, press "Move", and select a folder to store it.
Method #2: Use "Search"
You may find it difficult to spot a specific piece of content if you have a huge note collection. With this, you may believe that the notes are gone. Nonetheless, they might be in the iPhone storage (amongst others). You can use the device's search bar in this situation.
Here's how to use your iPhone's search bar.
Launch the Notes app and hit the backward-facing arrow to see your notes.
Check the top of the screen to see the search bar.
Choose "All Account" and type any keyword in the disappeared note.
Method #3: Enable and Disable iCloud Notes
You could back up your notes by enabling and disabling iCloud if your device notes were backed up to iCloud and disappeared from the iPhone only.
Here's how to enable and disable iCloud notes.
Go to the Settings app, click your Apple ID (from the top), and tap on "iCloud".
Check if the "Notes" toggle is enabled from the list. If enabled, try to turn it off and on again after a few seconds.
Recheck the notes list in the Notes app to confirm the appearance of your files.
Method #4: Synchronize Notes From Email Account
If your iPhone notes are synced to a third-party email service, you can adopt this method. This synchronization helps notes to store in the account.
Here's how to sync notes from your email account.
Open the Settings app and tap "Passcodes & Accounts".
Choose your email server (Google) from the menu.
Enable the "Notes" after checking the toggle list.
Method #5: Visit iCloud.com
Your notes are available for recovery within 40 days of deletion if you don't delete them permanently from your iCloud account. You can check the "Recently Deleted" folder on your iCloud account to see if your missing notes are there.
Here's how to retrieve your notes on iCloud.com.
Sign in on iCloud.com to your iCloud account.
Go to the "Notes" library and hit "Recently Deleted".
Press "Recovery" to get the disappeared notes back.
Conclusion
Now, you know where your notes are stored on your iPhone. But it can be frustrating to discover that your notes are not where they are meant to be. Luckily, you can adopt any suitable method explained in the article to fix the problem.