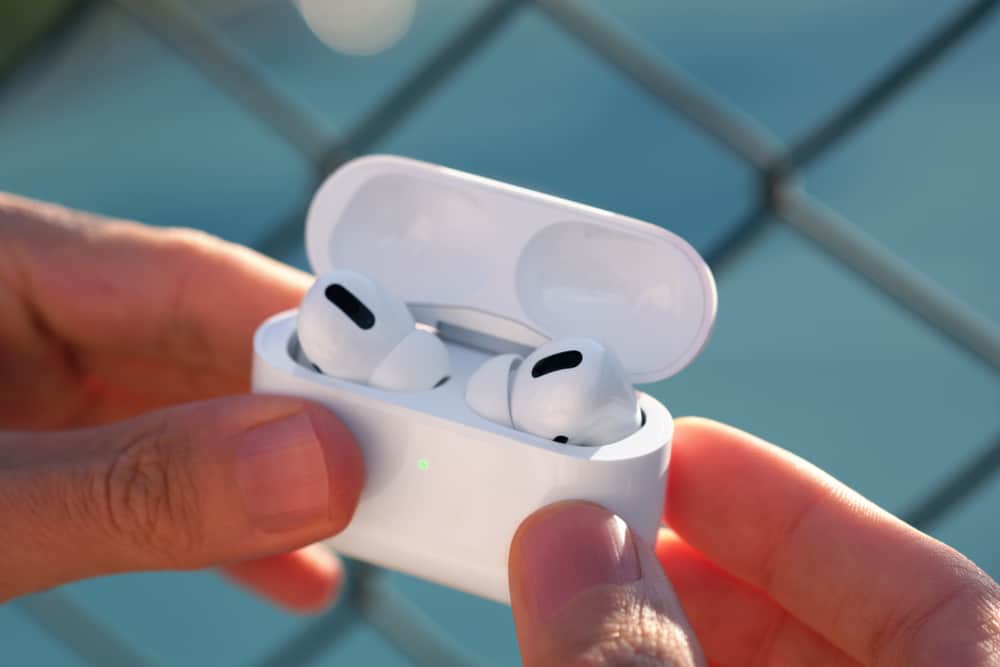 If you want to buy the new Apple AirPods, selling off your old one can help you save some money. Unfortunately, if you were beckoning to trade your old pair of AirPods pro with Apple, you can't. Apple does not accept trade-ins of any model of AirPods. So, where can one sell their AirPods? 
To sell your AirPods Pro, you need to use a third-party platform like Craigslist, eBay, Offer Up, Glyde, Target, etc. Some of these platforms would give you cash for your earbuds, while others would give you a gift card that you can use to purchase other things in the store or other platforms that accept the gift card. 
There are so many reasons Apple does not accept trade-ins of old AirPods. One notable reason is that reselling AirPods requires sanitary cleaning as earbuds enter the human body and can get dirty with ear gunk. Moreover, the economics of repairing and reselling old AirPods could cost them as demand may be too low or the process is too impractical.
Keep reading to learn more about the other platforms you can sell an AirPods Pro. 
Platforms You Can Sell an AirPods Pro 
The AirPods Pro's condition and the platform you want to sell it to how much you get at the end of the day. Below are some of the best platforms to trade an AirPods Pro for a fair deal. 
Craigslist is a great online platform where you can sell unwanted items, which has been around for almost three decades. Craigslist is a great place to sell your AirPods Pro because its listing is restricted to specific locations, including over 50 countries. Also, sales of items on Craigslist are peer-to-peer, and Craigslist's employees don't get involved in the discussion or transaction. For this reason, you can get a reasonable price for your AirPods if you have excellent negotiating skills.
If you are looking for a massive audience to advertise and sell your AirPods Pro, eBay might be the right. eBay is also a peer-to-peer marketplace that has been around for almost three decades and has over 180 million users. At one point, eBay used to be an auction platform where you could sell off items, but now it is a fully-fledged marketplace.
When you want to sell your AirPods Pro, you create a listing, add photos and descriptions, and choose a price and shipping option. 
Offer Up is an online customer-to-customer marketplace where you can sell your AirPods Pro reasonably. Founded over a decade ago, Offer Up enables users to post an item, in this case, the AirPods Pro, for sale to friends, followers, and people nearby. Using Offer Up is relatively straightforward and available in most major cities.
 Unlike some platforms where you might want to sell an item, creating a listing at Offer Up is free. However, if you want the item to get more attention, you can pay a fee to have it featured or bumped.  
Another excellent peer-to-peer platform you can sell your used AirPods Pro is Glyde. This innovative marketplace has been in the industry for over a decade and has since transformed selling used items into a sleek and straightforward process. 
When you want to sell your item on Glyde, it will undergo several functionality tests, including cosmetic evaluation. Buyers also get a 14-day money-back guarantee on purchases. However, because of the extras to protect buyers, sellers might get a little low price for their items. 
Target is a huge retailer and an excellent platform to sell your AirPods quickly and at a decent amount. Target has been in the industry since 1962 and offers one of the best trade-ins in America. 
When you trade your AirPods Pro at target, you get a Target eGiftCard in return. With the eGiftCard from the trade-in, you can purchase at Target Stores and merchants with a Target Store such as Starbucks, Pizza Hut, etc. How much you get for the AirPods Pro depends on its condition. Note that Target trade-in is only available in select Target Stores.  
Facebook is a social media platform that also features a marketplace. With well over 2 billion users on the network, creating a listing of your AirPods Pro for sale will get it sold on time. And the best part is that you can create your listing to be visible to everyone on the platform, not just your neighborhood, for free. 
When buyers are interested in buying the AirPods Pro, they message you, and an agreement is met. The advantage Facebook Marketplace has over other platforms is that as the seller, you are not liable for anything that happens to the AirPod or any item sold on the platform immediately; the buyer pays for it. 
Amazon trade-in is another excellent way to sell off your AirPods Pro for some extra cash. While using Amazon trade-in is straightforward, Amazon will only confirm the trade-in value upon receiving your trade-in item. So, you have to first submit the item to the Amazon trade-in store for inspection. 
Items in excellent condition could receive more money through gift cards. If the item does not meet Amazon's trade-in criteria, Amazon could cancel the trade-in. So, while shipping the item, ensure your personal information on the device is correct and backed up. 
Before selling your old AirPods, you should unlink them from your device and unpair them from your iCloud. Unpairing your AirPods from iCloud helps ensure it's not confused with the new AirPods when you need to find them.
Conclusion 
Selling your AirPods online is the best option to get them sold on time. But this does not mean selling it at a local marketplace in your region is not a viable option. It would help if you also marketed the AirPods Pro in a local marketplace. And while creating a listing or marketing the AirPods Pro, compare your price with what others sell theirs for. This ensures that you don't sell it too cheap or too high.