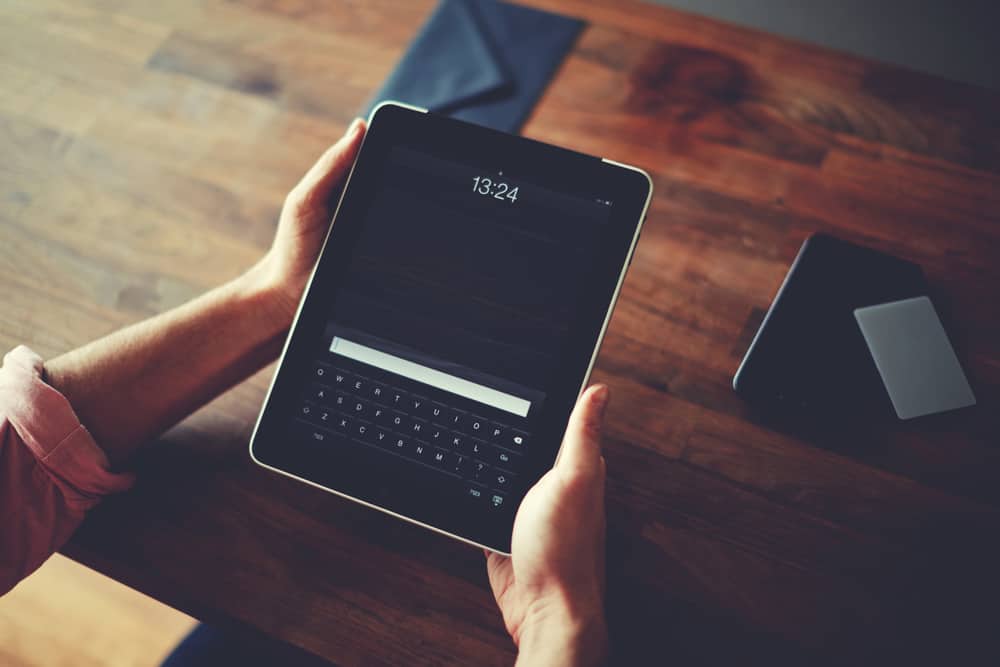 Do you want to sell your iPad? You may be eyeing a new model, frustrated at the diminishing performance of the aging gadget, running out of storage space, or need quick cash to offset a bill.
Whatever your reason for selling, you can get a great offer, but only if you know where to trade the device. So, where can you sell your iPad?
You have three options to sell your iPad:
• Trade-in for a new device or gift card.
• Sell it to instant-cash sites.
• Listing the device on online marketplaces.
Although you cannot sell your iPad at the price you bought due to depreciation, you can get a great offer to offset the bill or top it up to buy another device. We compiled this article to guide you on where to sell your iPad.
Trading In Your iPad for a New Device or Gift Card
If you want to sell your iPad to buy a newer model or another product, you can trade the device for credit or a gift card. Apple, Amazon, and Best Buy are among the best places to trade in your iPad.
Apple Trade-In
Apple offers a buyback program where you can trade-in your old iPad for credit channeled to your next purchase or gift card you can use on another Apple product. You can trade the device in authorized Apple stores or online through their website.
The company will provide an estimated value of your iPad depending on its condition and available accessories. You can then funnel the value you get toward another iPad or get a gift card you can use on other Apple products at any time.
Amazon Trade-In
Amazon is another company that lets you trade in your iPad for another device or gift card. You only need to answer some questions about the iPad's condition, ship it to Amazon for free, and receive credit for a new device or a gift card.
Best Buy Trade-In
Best Buy is one of the leading consumer electronics companies in the US. The company offers trade-ins for your old iPad for credit for purchasing another gadget. You can also choose a Best Buy gift card to shop for another product from the retailer.
However, Best Buy does not accept cracked, water-damaged iPads or those without power. Moreover, the device's worth varies depending on the device's condition, availability of accessories, and documents.
Selling Your iPad to Instant Cash Sites
With the rise of online shopping and trading, you can sell your used items for instant cash on several sites. Such sites ask you to ship the used item to them, and if it meets their standards, you get instant cash via PayPal and other payment channels.
Several sites offer instant cash in exchange for your used iPad, including the following:
Decluttr.
GadgetGone.
Gazelle.
Decluttr
Decluttr is one of the sites where you can sell your iPad for instant cash. This platform pays you the next day after shipping your iPad to them. The shipping is free of charge, and there are no auctions or listing fees.
You only need to select the iPad model and its gigabyte size then the company will give you a price. If you accept the price and ship the device to them, you will receive your payment the next day through PayPal or direct deposit to your bank.
GadgetGone
With GadgetGone, you can receive cash for your old iPad in two days. This platform has one of the best prices for used gadgets, and it also has offers for used devices no matter their condition or carrier.
To sell your iPad on GadgetGone, fill out the inquiry form on the website. You will receive a quote from the company and an invitation to ship the gadget to them. After dispatching the device, you'll receive your cash payment.
GadgetGone also offers Amazon gift cards which you can use to purchase some other products on the platform.
Gazelle
Gazelle is one of the best platforms to trade in your iPad when you need fast money. The company will ask you a few questions about your device to gauge its value, and they will send you a prepaid shipping label if you agree to their price.
After receiving your gadget, they will revise the price, depending on its condition. You might get a higher or lower quote. If you agree to the offer, the company will send you a check, an Amazon gift card, or deposit funds to your PayPal account.
Listing Your iPad on Online Marketplaces
Trade-ins and sites that offer instant cash let you sell your iPad fast, but they may not provide the best value for your device. If you want to dictate your device's price, list it on online marketplaces and wait for buyers to contact you.
Here are online marketplaces to list your iPad.
Facebook Marketplace
Facebook Marketplace is one of the most popular online sites where people are looking for second-hand stuff. The best part is you set the price, and interested buyers contact you. Upon agreeing with a buyer, you can plan a physical delivery within your locality or ship the iPad to them if they are far away.
Facebook Marketplace lacks seller protection, so beware of fraudsters.
eBay
You can list your old iPad on eBay to attract offers from different buyers. One of the upsides of using eBay is setting your base price and waiting for the highest bidder. You may sell your iPad for a better value on this platform than trade-ins and instant cash sites.
To sell your device on eBay, take clear snaps from different angles, create a detailed description, and list it.
Craigslist
Craigslist is a free and easy-to-use platform where you can create your listing, categorize it, and receive offers from nearby buyers.
Unfortunately, Craigslist doesn't have seller protection. For this reason, don't add your address or personal information to the advertisement. Additionally, insist on cash payments and request a daytime meetup in a public place like a diner or coffee shop.
Conclusion
You have three options to sell your used iPad: trade the device in for credit or gift card, sell it on instant-cash sites, or list it on online marketplaces. Whichever method you choose, research the device's value beforehand to avoid selling it for far much less than its value.