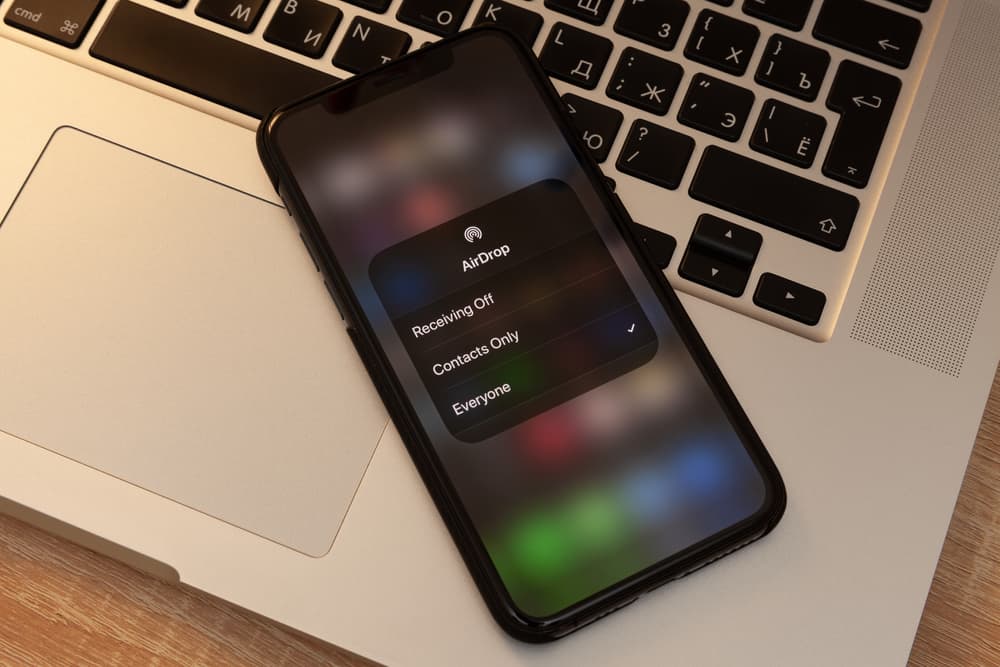 AirDrop is the go-to tool for smooth data and file transmission among iPhone users. AirDrop is a quick way to transmit files and data across devices. File and data transfers take only seconds once the AirDrop feature on your iPhone is enabled.
In this post, we'll look at what AirDrop is. We'll also look at setting up AirDrop for file and data transfers between your iPhone and computer. Finally, we'll look at where your AirDrop files go on your iPhone and address some commonly asked questions (FAQs) about the subject.
Do you want to learn more? Let's take a closer look.
What Is an AirDrop?
For the average Android user, Xender or other third-party apps are utilized to move files and data across devices. They don't have to worry about losing track of where their files are kept because they can always check the Xender app to see.
Similarly, AirDrop is the quickest way to communicate files between two Apple devices in a specific region. After you've established an AirDrop connection, you'll be able to construct a peer-to-peer Wi-Fi network using Bluetooth. You may transmit files to another iPhone quickly using this peer-to-peer connection.
How To Set Up Your AirDrop for Files and Data Transfer on Your iPhone?
All that counts in terms of file and data transmission is knowing how to correctly set up AirDrop. Let's get right to work.
Launch "Settings", select "General", then choose "AirDrop".
To guarantee that anybody may AirDrop to your iPhone, choose "Everyone." Incoming AirDrop calls will be prompted whether you want to accept or refuse.
If you simply want your contacts to AirDrop, you may also choose contacts exclusively.
If someone AirDrops you at this moment, a notification pop-up will show on your screen. Accept the file if you want it to be downloaded to your iPhone, and AirDrop will do so.
After selecting "Accept," AirDrop will download the files to your phone. Now the big question is, where will they go?
Where Do AirDrop Files Go on the iPhone?
AirDrop files are saved in the program that is the most appropriate for them. Because AirDrop automatically downloads these files without prompting you to save them, AirDrop takes care of matching these files to an app that can open them.
If someone AirDrops you some photos or video, for example, AirDrop will save them to the Photos App. The same is true for a presentation file saved in Keynotes.
After a successful download, AirDrop may prompt you to select the type of app with which you wish to access a certain file. This is common when someone AirDrops you a PDF. A pop-up will show on your screen when the download is complete. It will ask you which program you'd want to use to open the PDF. Keep in mind that AirDrop will save your PDF in whichever program you choose.
So the next time someone AirDrops you a file, be familiar with the file's type and search for the program that suits it. Your file will be ready in that app when you are.
Summary
AirDrop is a simple method to send files and data across your Apple devices. It matches your downloaded file with the most appropriate app. Once you've set up your AirDrop, anyone who AirDrops you a file will be able to see it. You don't need to look far; all you need to know is what sort of file they sent and which app is suitable for it.
Do you have any inquiries? Please let us know in the comments section. We would be delighted to help.