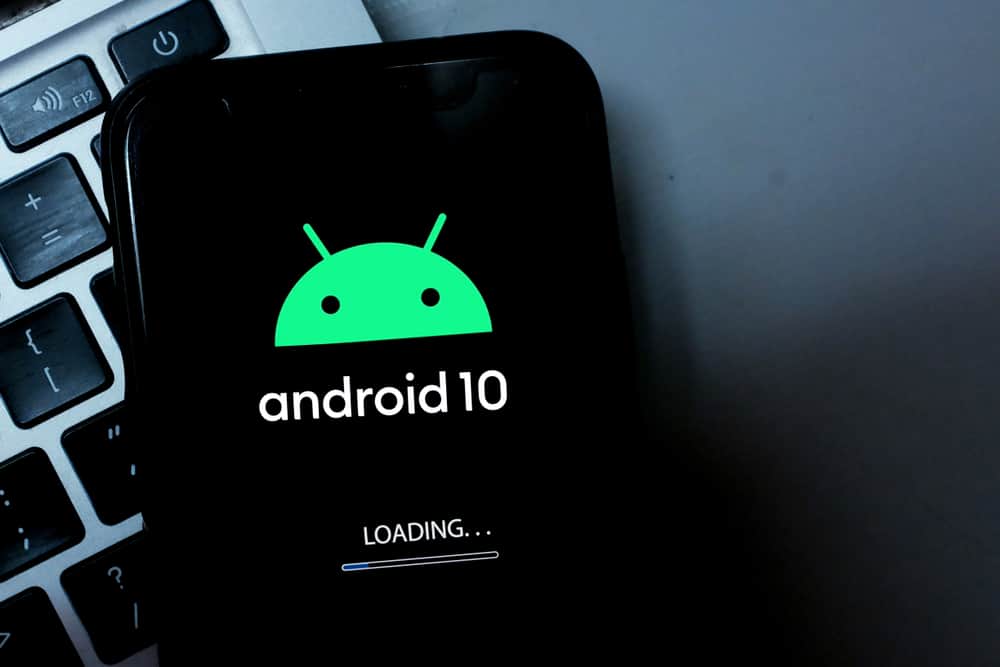 Have you ever wondered, "where do deleted files go on an Android phone?" If yes, I must say that you're browsing the right destination. Admit it! We often worry about things that don't have a straightforward answer. Speaking of deleted files on Android, the scenes are no different. That's why I decided to dig in deep and source the information you're all after.
Once you delete something from your Android smartphone, in most cases, they don't go anywhere; instead, it gets stored in different forms. For instance, when you delete an email, it sits in the digital trash for 30 days. Similarly, deleted media from a cloud-synced gallery might get stored in the respective bin. But then again, there is nothing specific.
Having been involved in breakdowns related to the query, I'm currently equipped with more than enough information. Keep reading as I uncover the eventual destination of deleted files on an Android phone in the most digestible manner.
Where Do Deleted Files Go on an Android Phone?
Whether you've mistakenly deleted an image recently or deliberately removed a long-duration video from your smartphone to save some space, wondering where the files eventually end up isn't unusual. That happened more than a couple of times when I deleted something and tried getting it back by seeking the destination where I could find it. Sadly, it was never easy.
As already mentioned, the answer to "where do deleted files go on an Android phone" is vivid. While many claim that the deleted files go nowhere but stay within the smartphone, many consider it the other way around. To better understand, you should track the relevant info in a more structured manner. That's precisely what the forthcoming write-up masters at. 
Understanding the Digital Recycle Bin on an Android Phone
If you're familiar with the computer ecosystem, the term "Recycle Bin" is probably not a stranger. For those who don't know, Recycle Bin is a utility that helps store deleted files automatically in one click. It thus makes accessing wiped-off files an easy task. Not just that, users can even willingly restore the desired data at any point in time. 
But what about Android smartphones? Do they come with a universal Recycle Bin? Since its evolution, the Android ecosystem has never seen a dedicated trash bin. However, over the years, the demand for the same has been addressed in multiple ways. 
Android phones lack a system Recycle Bin; however, everyday utilities and apps have started featuring their trash folders. Now, that's great because if you're using those utilities, you'll be able to access deleted files.
The trash functionality of each app has its own set of working provisions. While some offer 30 days for restoration, you might find apps or platforms with longer durations.
App-Specific Recycle Bins on Android
I guess now you're well versed with the whole concept of Recycle Bins on Android smartphones. Let's strengthen the knowledge by walking you through different types of app-specific "digital trash can" functionality that have been making headlines recently.
The Email Recycle Bin on Android
Recycle Bins for email clients have been out there for years. Whether you prefer Gmail, Yahoo, or Google Outlook, the good thing is that you can easily find the trash folder containing all your deleted emails. Here is how you can access the trash folder.
Launch the email app on your Android smartphone.
Locate and click the Trash folder to access all the recently deleted emails.
File Explorer Recycle Bin
Suppose you're well versed in using utilities like Dropbox and ES File Explorer. In that case, you probably know that these apps feature a specific recycle bin. When you delete any media from the compatible explorers, it ends on the respective container for some fixed number of days.
Not just the third-party explorers, the native File Manager app nowadays bags a dedicated location for storing deleted files. Keep in mind that searching for it usually varies from one smartphone to the other. However, the typical steps remain to be something like this.
Boot up your smartphone.
Launch the File Manager utility.
Tap "Categories".
Scroll down until you see "Recently Deleted"; click it.
Voila, you've got the access sorted!
Trash Folder on Photos App
Popular media apps like Google Photos come with a built-in trash folder. Accessing those is pretty straightforward. 
Launch the app and tap the three-dot menu icon. 
A menu shall pop up. Locate and select the "Trash" option. 
Many cloud utilities these days feature trash functionality. To name one, we've got the likes of Samsung Cloud.
Wrapping Up
With that, I'm done discussing the end destination of deleted files on an Android smartphone. No doubt the query is a bit tricky, but if you've spent your time here, you already know the best-fitting answer. Although it is less likely to have some, feel free to leave a comment if you're still troubled with anything related to the discussion today.