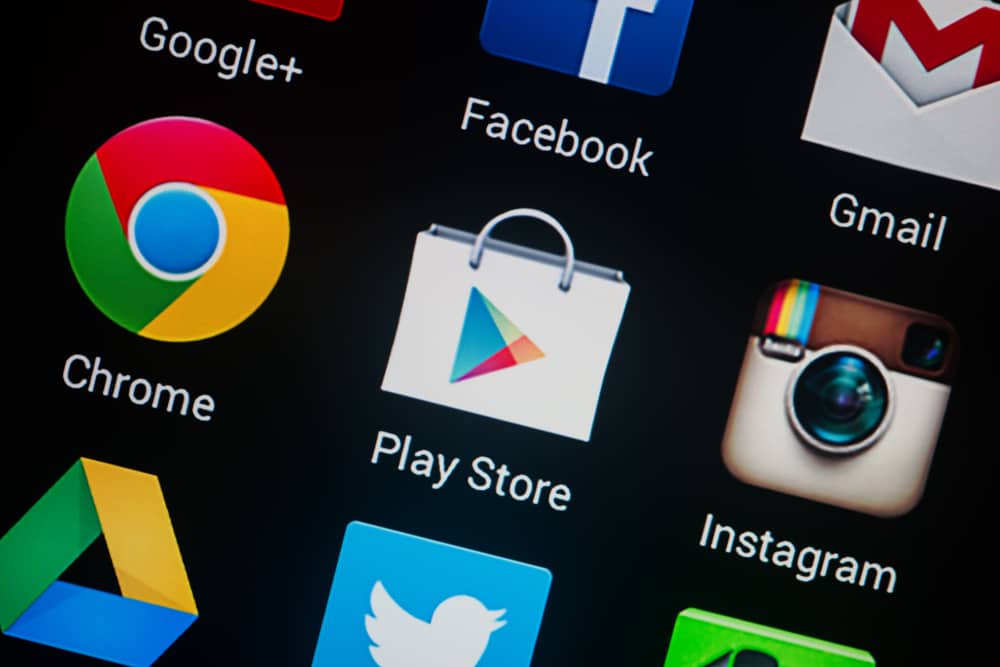 Android devices are not restricted to installing applications only through the Google Play Store. Your Android allows you to install APK files and applications available through third-party subscriptions. Installing applications means storing the app data on your Android device. So, where does Android store apps?  
Your Android will generally store applications in your device's internal or external storage spaces.
This article will detail the different places your Android device tends to store applications in different scenarios.
Where Does Android Store Data in Internal Storage?
Android uses a file system similar to the disk-based file system on other platforms. Android stores data in the internal storage in /data/data<package_name>. This pathway is also identified as Shared Storage. Shared Storage stores your app intends to share with other apps, for example, media, documents, and other files.  
Shared Storage is the pathway where all applications installed from the Play Store or as an APK file store their data. The app developer assigns the package names; hence, for example, if you were searching for the files of a package named webstar, you would find it under the file /data/data<webstar>. 
The primary /data/data<package_name> folder consists of other subfolders that also store data; these folders include the following.
databases/: Stores the app's databases.
shared_prefs/: Saves app preferences and settings.
files/: Stores other related files.
cache/: Stores cache.
Apps From a Different Source 
Android phones have the accessibility to access third-party applications from different sources. That is why you might be curious about where the app data to applications from third-party or sharing platforms are stored. 
In the internal storage of your Android device, there is a folder section to store data from these types of apps. Here are some other possible directories for installed apps.
/system/app/: Contains pre-installed system apps.
/data/asec/: stores secure apps generated from external memory storage.
/data/app_private: contains third party protected applications. 
Where Are APK Data Stored on Android? 
All applications downloaded onto your Android device follow the APK file format (.apk). If you install a pre-downloaded APK file on your Android device, the data will be stored in the /system/app file. If the application you installed contains privileged app data, it will store its data in /system/priv-app. 
Applications with privileged data are mounted in a read-only format to prevent any alterations or changes by the user or other installed applications on the Android Device.
Other general app data would be stored where other generic apps store their data. Such data will be stored in the /data/app file. The apps in these directories will also use a unique package name assigned by the developer. For example, if the app package name is "webstar", the app data will be saved in the directory /data/app/webstar.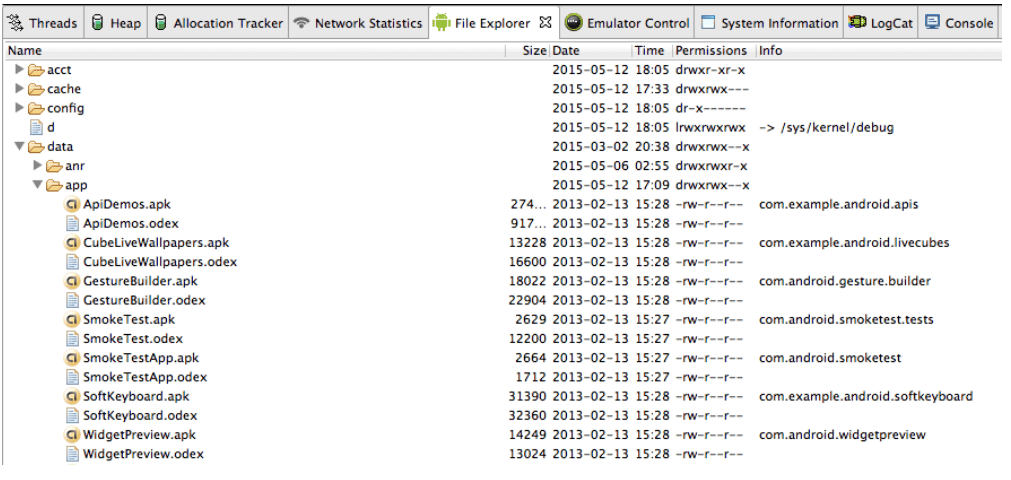 Only having a rooted Android device will allow you to see this file. Otherwise, this directory's contents will be empty because Android does not allow access to this location within the file system.
Where Does Android Store Downloaded Game Files? 
While experimenting or scrolling around your Android device, you may have encountered the "Obb" folder and wondered what it is. The "Obb" folder is an expansion file to save graphics, media files, and other large-program assets; this is where your Android device generally stores relevant game files. Here is how you can access this folder.
Head to File Manager on your Android device.
Select the "Internal Storage" option.
Locate the "Android" tab and select it.
Press the "Obb" folder icon to access these files. 
Suppose you have external storage on your Android device and cannot find the "Obb" folder in the internal storage. You should try to look for the file in the external storage by following this pathway: "SD Card" > "Android" > "Obb".
Where Do Android Apps Store Data in External Storage? 
If an application expects huge amounts of data to be stored on your Android device, it may save data on a corresponding directory on your SD card Android/data/<package_name>. No application is restricted from storing data on the SD card. 
In the external storage, Android devices store the data in different directories based on the type of data to be stored and the application. The generally used pathways to store data are Android/data/<package_name> or sdcard/data/<package_name>. 
It is important to note that your Android device will only store data on external storage if you use an SD card.
Conclusion 
Your Android device stores apps and their data mainly in the internal storage of your Android device. However, the file paths and files used to save these applications vary in the data that must be stored. When storing large apps, your Android may store data on an external storage component. 
The application data is mainly stored in /system/app/  folder. However, if the application installed on your Android is using shared storage to gain access to other applications, for example, your gallery, then most apps would be stored in the /data/data<package_name> pathway.