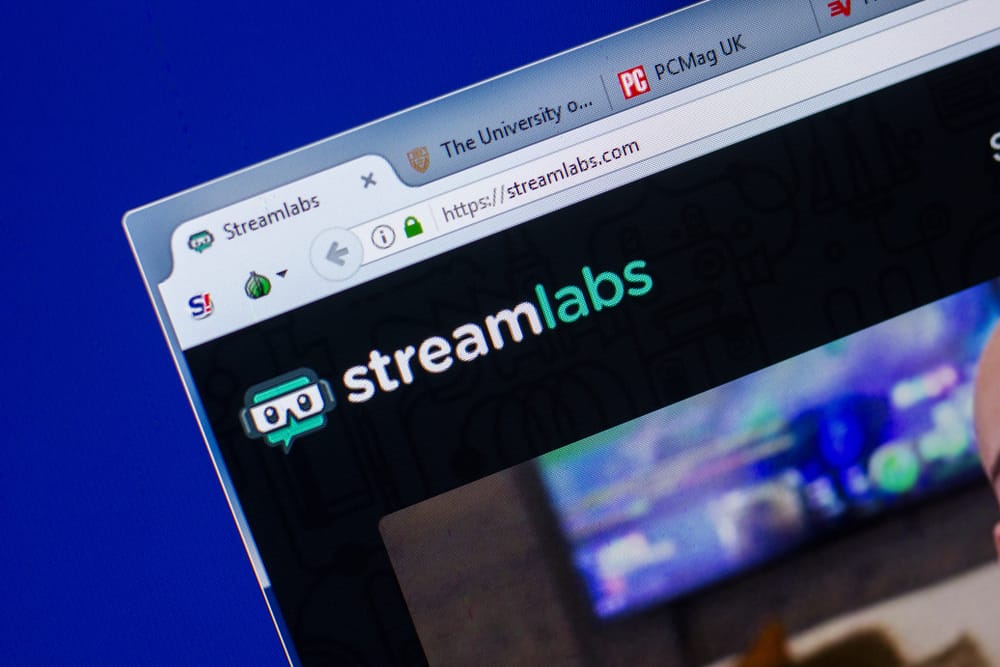 Much preparation and planning go into creating anything worthwhile. This is true for an enjoyable live broadcast. But even if you do everything well, your viewers are entertained, you meet your stream goals, and you win new followers, the effort is just the beginning.
Successful content creators recognize that live streaming is just one component of their profession. There's more to do. To attract new audiences, you must post highlights from your stream. This is when Stream labs OBS comes into play. Streamlabs OBS Desktop features free gaming screen recording capabilities, allowing you to capture your screen in full HD resolution.
Uploading your broadcast highlights to sites like YouTube and TikTok is a terrific method to build your following, as any successful streamer will tell you. Unlike your live broadcast, which is only available for a limited period, your YouTube videos and TikTok highlights will be available perpetually, ready to delight people. So, where do Streamlabs save recordings?
Streamlabs OBS will save your recordings in the directory of your file manager. By default, Streamlabs is located in the videos or movies storage path. For example, C:\users\ABC\videos, or C:\users\XYZ\movies.
This article discusses where OBS saves your recordings so you can preserve and submit your stream highlights whenever you desire. 
The Open Broadcaster Software 
The StreamlabsOpen Broadcaster Software (OBS) is one of the most popular live streaming and video recording applications. It helps to record live broadcasts on your PC while streaming live material to YouTube, Twitch, or Mixer.
If you don't want to broadcast the content live, it can store the recordings and allow you to alter them before broadcasting. Another handy feature in OBS Studio is the ability to save recordings. But what if you can't find the previously-stored recordings? Don't worry. This is a common challenge, and we will discuss solutions in the next section. We'll explain where OBS saves recordings on Windows and Mac.
Where Does Streamlabs OBS Save Recordings?
In general, Streamlabs OBS will save your recordings in the directory installed on your computer. If you are unable to locate the OBS recording, consider following these steps:
Launch the Streamlabs OBS Studio.
Navigate to the "COG Settings."
On the left, select "Output."
Scroll down to find the recording path.
Launch the "File Explorer."
Copy the path link and paste it into the file explorer.
It will link you to the folder containing the recordings.
How to Save Your Streamlabs Desktop Recording?
You may record your gaming in various ways with Streamlabs Desktop, whether you want to capture select clips or record your entire live stream session. 
Method #1: Buffer for Replay
Buffer Replay is a feature in Streamlabs Desktop that automatically captures and records your live stream's last two minutes. You may define the required amount of time, and you can even include an immediate replay source in your broadcast so that your viewers can watch a replay in real-time.
Method #2: Highlighter
You can also use Replay Buffer combined with Highlighter to post films to YouTube without leaving Streamlabs Desktop immediately.
Highlighter is a free video editing app for broadcasters to edit and produce highlight videos from live stream replays quickly. You can post your highlights straight to YouTube with a few clicks, so they're available to share with friends and fans right after your stream ends. 
How To Modify Your Streamlabs OBS Recordings?
OBS recordings take up a lot of hard disk space, especially if your stream is several hours. So, the simplest method to modify where OBS saves recordings is to set the location yourself.
The steps are as follows:
In OBS Studio, click the "COG Settings" in the bottom right corner. The Settings dialog box appears.
Locate "Recordings" under the Output tab in the left column.
Click "Browse" and specify a location for OBS to keep recordings.
Change it to your preferred folder.
To confirm, press OK.
Summary 
If you know you'll always need to record your streams and want to avoid forgetting to click "Start Recording" after you start broadcasting, you may adjust your settings to record every time you click "Start Streaming."
Go to "Settings," then "General," then check the boxes next to "Automatically record when streaming" and "Keep recording when stream stops."
Check the box labeled "Automatically record when streaming" so that every time you click "Start Streaming," you also start recording (without having to click both buttons).
Frequently Asked Questions
Is It Possible To Record With Streamlabs Without Streaming?
Yes, you may record without really broadcasting on Streamlabs. By hitting the "REC" button in the lower right corner of Streamlabs, you will begin a recording saved locally on your PC. While recording, you may also use OBS's features, such as toggling between scenes or cameras.