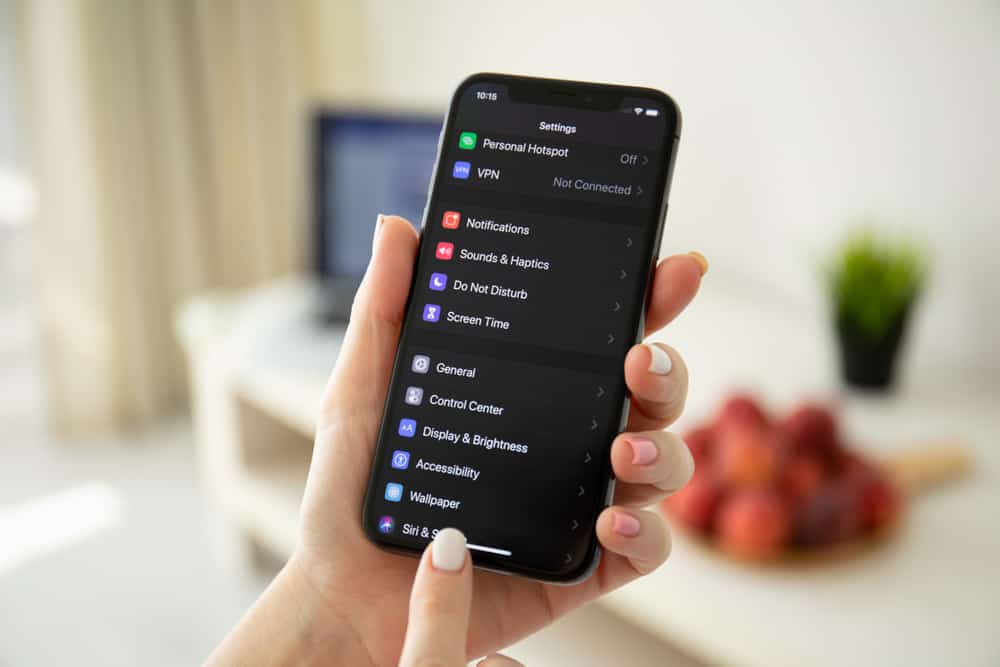 Have you ever wondered where the data you have copied on your Apple device goes? It gets saved to the clipboard.
Clipboard is a feature that works on virtual memory – you can't access the data that you have just copied as it doesn't exist in the device's storage. However, you can use third-party apps or even the Notes application to paste the content and edit it.
How exactly can you access the clipboard? What is a 'universal clipboard,' and is there a way to clear your clipboard's history? You'll find all the answers below.
What Is a Clipboard?
Clipboard is your iPhone's internal function. Its main job is to store the things that you have copied temporarily.
When you copy any text on your iPhone, it can, later on, be pasted into practically any other app. Clipboard is the thing that makes this possible.
To paste whatever you have copied, tap and hold the text field. Once the menu appears, tap 'paste.'
Bear in mind that once you restart your smartphone, you will lose anything you have saved to the clipboard. Moreover, every time you copy a new text or image, the previous one gets deleted.
Where Is Clipboard on iPhone?
Clipboard is more of a 'what' rather than a 'where.' There is no app or tool that you can click on to access iPhone's clipboard.
The feature works on virtual memory, which means that the things you save to the clipboard do not exist in the system's storage.
With that being said, there are still a few ways for you to enter the clipboard.
How Do I Open a Clipboard?
To open a clipboard on an iPhone, kindly try any methods below. 
Method #1: Create a Shortcut
You can create shortcuts on your iPhone – quick ways to get some tasks done. The Gallery already features a collection of valuable shortcuts, but you can always use the Shortcuts app to create actions (including a 'show clipboard' shortcut).
Open the Shortcuts app, tap on the Gallery menu, search for 'adjust clipboard,' and press 'add a shortcut.' You would have to tap on the new shortcut to activate it.
Use this feature to edit whatever you have copied to the clipboard.
Method #2: Use a Third-party Clipboard Manager
You can also choose to download a separate application where you'll be able to manage the clipboard.
The best apps of this kind for iOS include Apple Clipboard Manager (it allows you to copy something on your iPhone and paste it to your Mac), QuickClip, Copied, Paste 2, Clip+ (this one automatically detects phone numbers and allows you to call the recipient directly from the app), and Copypasta.
Some applications are free, while others would cost you a few bucks, but the latter has a few additional features that you might find helpful. 
Method #3: Use the Notes App
The easiest way to look at what you have copied is to paste the thing into the Notes app. Open the Notes app and paste the content that you have copied.
With this method, you can edit the text directly in the application, and you'll be able to store as many content pieces as you want without having to replace the previous ones.
How To Clear Data from iPhone Clipboard History?
When working on your Apple device, you might be copying a wide range of sensitive data, like passwords, credit card details, etc. Ideally, you would want to delete this information from the clipboard once you have already used it.
Here is what you can do if you want to delete the last thing that you have copied from your clipboard:
Open an application with a text field (Notes, for example).
Tap on the empty text field.
Your smartphone's keyboard will appear. Tap the spacebar twice.
Hold the cursor's top and select 'copy.'
You have just copied the two blank spaces, which means that anything previously copied to the clipboard was deleted.
Also, don't forget to clear the Notes app or the clipboard manager application from time to time if you are using these apps to store the data.
How to Use the Universal Clipboard?
Users who have iOS 10 or later can take advantage of the universal clipboard – a fantastic feature that allows you to copy data from one Apple device and paste it to another. This can be extremely helpful if you are simultaneously using your phone and laptop, for example.
To check out how the feature works, you would have to sign in to iCloud with the same Apple ID on all the devices you're planning to use. Also, turn on Bluetooth, Wi-Fi, and Handoff.
After that, copy the data on one device and it to the other device – the clipboard data will be shared (no Airdrop needed).