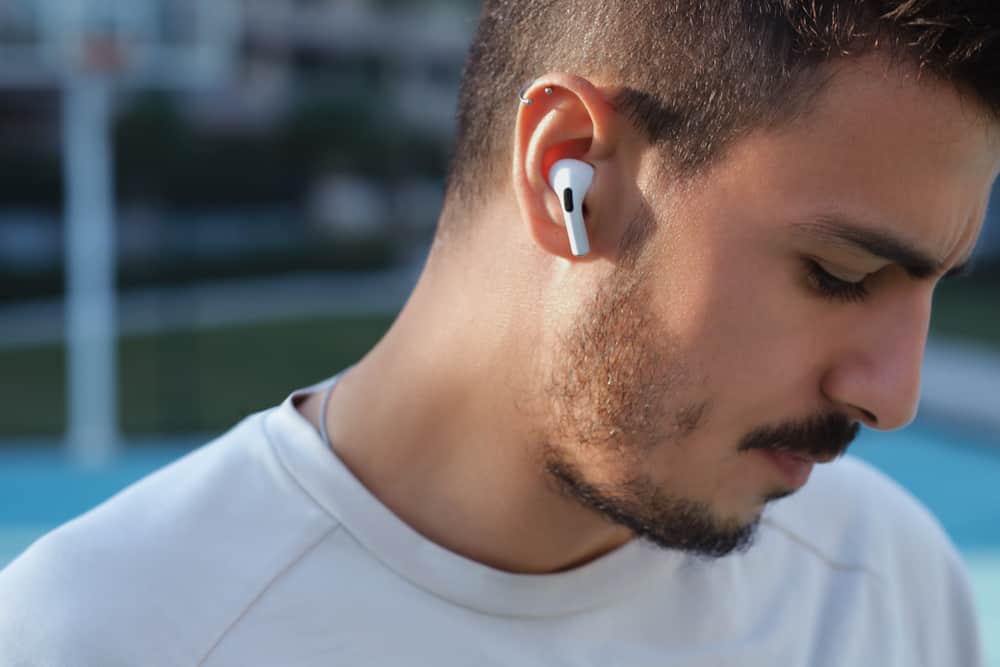 If you have an iPhone or any other Apple device, you must have a set of Apple AirPods. AirPods is an amazing innovation by Apple that is perfect to use during any activity, such as running, jogging, gymming, etc. While performing these activities, sometimes, we end up damaging our AirPods. Hence, we start searching various queries, such as whether AirPods can be fixed.
One of the most important questions during this event is where to get Apple AirPod fixed. According to Apple, your damaged AirPods can be fixed easily. But there are also some conditions attached to this. We will discuss that thoroughly in the article. 
In this guide, we will answer some most common questions we encounter when we end up damaging our Apple Airpods. We will talk about where to get your AirPods fixed. In addition, we will also share how much it costs to repair the damaged Apple AirPods. In short, we will cover everything you know about fixing your Apple AirPods. 
Where To Get Your AirPods Fixed
You can easily get your Apple AirPods fixed at an Apple Authorized Service Provider. As per Apple, you can also visit an official Apple Store to get your AirPods repaired. Another way to fix your Apple AirPods is by contacting Apple Customer Support. As a last resort, you can also reach out to Apple Customer Support and share your query with them to know the further process. 
To get your Apple AirPods repaired or replaced, you need to make a Genius Bar Appointment. After setting up the appointment, you need to visit the service center with your AirPod's serial number, charging case, proof of purchase (Bill), and original AirPods box. You can find the serial number on the charging case, sales receipt, original AirPods Box, and iPhone's Settings app.
How Much It Costs To Get Your Apple AirPods Repaired
Fortunately, Apple has a free program that lets you save a lot of money. Apple provides free replacement and repair services for specific models of Apple AirPods with sound issues. According to the vendor, if you purchased the AirPods before October 2020, they will repair or replace them for free. Notably, if you bought them after October 2020, your AirPods aren't eligible for this free service. 
Hence, if you had purchased the AirPods before October 2020, you don't need to pay a single buck. But this is the opposite in another case. Let's now talk about what happens if you have misplaced your AirPod or the charging case. 
As per Apple, they replaced the AirPod or the charging case for free if your AirPods warranty is still valid. Most importantly, it should have an AppleCare+ subscription. But the case is different if your Apple AirPods aren't covered under the AppleCare+ and are out of warranty. As a result, Apple will charge an additional amount in each case. 
You need to pay $69 to replace each earbud. On the other hand, if you want to replace the charging case or the MagSafe charging case, it will cost you $59. In the end, it will cost you $29 for an accidental damage repair.
Summary
You must be happy after knowing that, in some cases, you can get your Apple AirPods fixed without paying a single penny. You need to book a Genius Bar Appointment, visit the nearest Apple Authorized Service Provider, and describe your issue to the representative. You also need to carry some essential documents which we already mentioned above. We hope this has now solved all your doubts regarding the fix of Apple AirPods.
Frequently Asked Questions
According to Apple, your Apple AirPods can be repaired and replaced. You don't have to pay anything if your Apple AirPods are covered under the One Year Limited Warranty or AppleCare+. If your AirPods don't lie in the mentioned criteria, you must pay an amount the Apple Authorized Service Centre stated. 
Fixing Apple AirPods is free in some cases only. As per Apple's T&C, they will repair your AirPods for free if your Apple AirPods have some sound issues. In addition, this only applies to Apple AirPods purchased before October 2020. 
How many years do AirPods last?
The average lifespan of Apple AirPods is around two years. But, if you use them carefully and properly, the life span of your Apple AirPods could be increased. Hence, it varies with the usage. 
Why have my AirPods stopped working?
There could be several reasons behind the non-functioning of Apple AirPods, such as debris stuck near your AirPods microphone and speaker. Another reason could be that your AirPods aren't charged. 
Why is one AirPod louder than the other?
There could be a possibility that there is an issue with your Apple AirPods audio balance. You should look for your Apple AirPods Audio Balance from the Settings and adjust it accordingly.