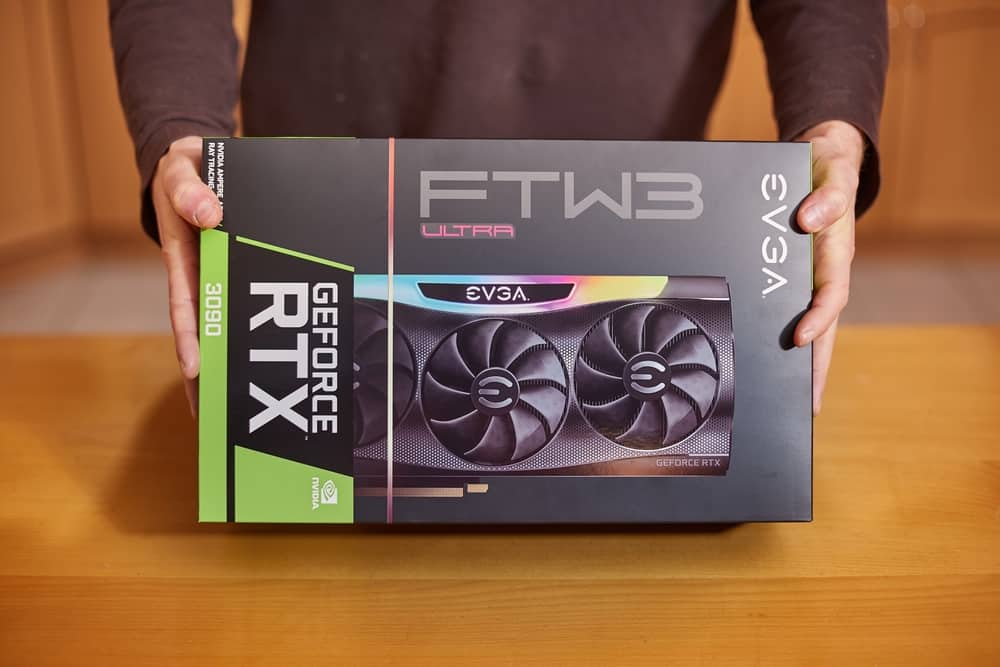 The Graphics Processing Unit (GPU) is an essential component in the computing space, in various aspects, including machine learning, content creation, and gaming, to name a few. But after using your GPU for a while, you might want to upgrade to a better one, but before that, you first need to sell the one you currently own.
But if you're stuck wondering what's the best platform to sell your GPU, you'll be glad to know there are many options available for you to consider. The most popular options include: 
– E-commerce sites. 
– Facebook marketplace.  
– Online classified websites. 
– Reddit hardware swap. 
– Family and friends. 
– ITAD companies.
With these many options, you shouldn't be stressed if you have a used GPU that you wish to sell and get a newer version.
So, let's take a deeper look at these different options you should consider when selling your GPU. With this in mind, you'll be able to choose which is the best place to sell your GPU, thereby spending less money when buying a new one.
Facebook Marketplace
Besides being a popular social media platform for connecting with your family and friends, Facebook is also a great place through which you can sell your GPU. You can do this by taking advantage of the Facebook marketplace, a simple peer-to-peer network that lets you upload whatever item you're selling without charging you anything.
The Facebook marketplace is especially ideal if you live in a bigger city. This platform is also suitable for numerous pages within your local community or city explicitly created for selling used products to sell your GPU. In addition, this platform allows you the freedom to decide what price to sell the GPU.
When selling a GPU through the Facebook marketplace, there's a higher chance of finding a buyer because people often go through their newsfeeds. After finding an interested buyer, you'll need to meet them face-to-face to make the exchange. It's advisable you meet in a public area and not your place of work or home because there are many scammers on this platform.
ITAD Companies
Do you have a GPU that you want to cash in quickly? If yes, selling your GPU to an ITAD company is an excellent method because it allows you to recover your money, unlike many other options. This method is also great for selling GPUs in bulk because it enables you to access a greater pool of interested buyers.
But before you decide to sell your GPU with an ITAD company, it must have a minimum value of $1,000. If you satisfy the value requirement, you can choose from numerous ITAD companies where to sell your GPU.
ITAD companies are also ideal because you get complete seller protection, but you won't make a bigger profit than if you sold the GPU directly to a buyer.
E-commerce Sites
You can also use e-commerce sites such as Amazon and eBay to sell your items, including a GPU, and not only buy items. But before you can sell your GPU through any of these platforms, you first need to create a seller's account. After that, go ahead and upload photos of the GPU you want to sell so that a prospective buyer can assess its current state and features.
If you choose to sell your GPU through eBay, you'll have access to a wide network of buyers looking for used GPU. This platform also provides protection against fraud to safeguard both the buyer and seller. With that said, remember you still need to be cautious because scamming is still very common.
The problem with eBay is that you often lose around 15% of the GPU's value due to PayPal fees. This loss is also caused by the high commission charged by eBay and possible shipping fees, which vary depending on whether or not you select free shipping.
In contrast, Amazon is equally a great platform, albeit the selling process is more complex than eBay. However, one unique aspect is that it allows you to trade in your GPU for a more advanced one if you wish rather than selling it. However, you typically don't get a great deal when selling through Amazon.
Reddit Hardware Swap
Reddit is a popular platform among gamers looking to buy and sell gaming components. But before selling your GPU through Reddit Hardware Swap, you must first know about its strict terms and conditions, that is, be completely honest about your GPU's condition. Otherwise, you'll be charged a fine for violating the set regulations.
With this in mind, it's best to familiarize yourself with the rules and regulations of using Reddit before listing your GPU.
Online Classified Sites
The option of online classified sites such as OLX, Craigslist, and Locanto is another great way you can sell your GPU. These platforms are designed explicitly for the buying and selling of used items. Due to the competitive nature of the listings, you must be professional with your listings to increase your chance of quickly landing a buyer.
Some of the approaches you can employ to boost the visibility of the GPU you're selling include product information and taking photos. Once you find a buyer, regardless of the online classified site, be very careful and only do cash transactions and meet in public spaces. Also, only spend your time following up on real leads because you'll meet a lot of scammers.
Family and Friends
If you know family and friends interested in buying a GPU, this is one of the simplest, safest, and fastest methods to consider. This method is ideal if many people in your social circles are gamers.
But when selling your GPU using this method, you must always be honest with the actual condition of your GPU. After all, you don't want there to be any bad blood with a friend or family member because they feel you conned them of their hard-earned money. You must also reasonably price the GPU if you want to find a buyer quickly.
Summary
While selling your GPU might come to mind, not knowing how you can go about doing this is often the challenge for many sellers. If you were experiencing a similar struggle, reading this exhaustive guide has highlighted the different places you can sell your GPU.
With any of the options detailed above, you'll be able to find prospective buyers to purchase your GPUs. This will go a long way in ensuring you'll quickly sell your GPU and use the money to do other more crucial matters.