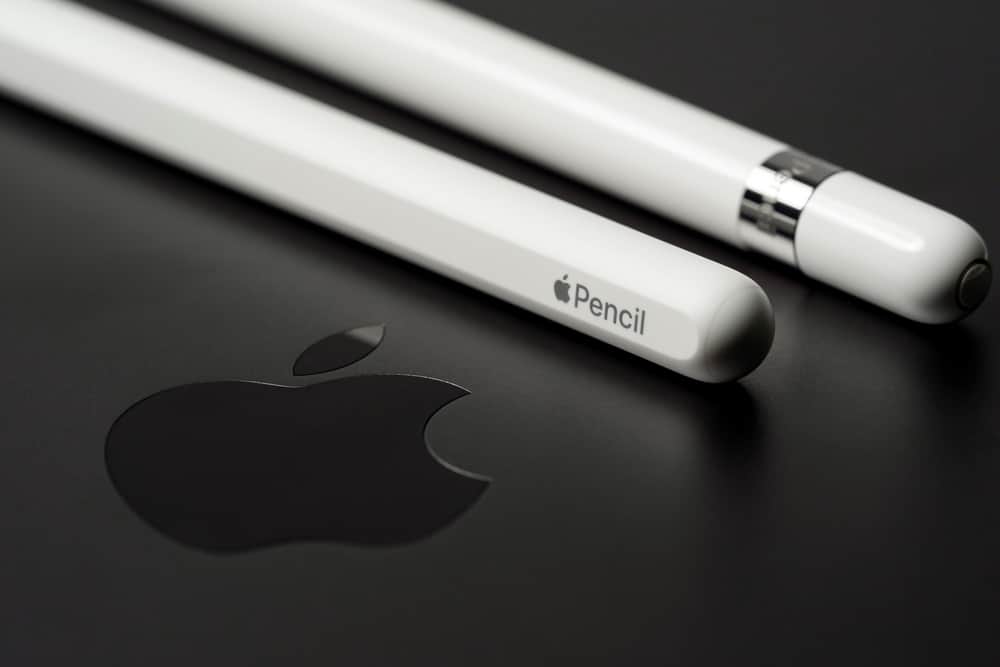 Holding pencils and brushes in their hands while drawing on paper or canvas is the perfect drawing experience for most artists. But if you're a tech-savvy artist, using your iPad, the Apple Pencil, and reliable drawing apps is your preferred option. This is because you access numerous features such as multiple digital tools and one-button sharing, to name a few.
But deciding which iPad is the best for drawing due to the many options make choosing the ideal choice very confusing. With that said, some iPad stand out from others as the best picks, and these include:
iPad Pro 12.9-Inch (2021).
iPad Air 5 (2022).
iPad 9th Gen.
iPad Mini 6th Gen.
iPad Air 4.
iPad 8 (2020).
These iPads provide powerful internals and different display sizes depending on your preference to make drawing a breeze.
Without further ado, here's a look at the three best iPads you should consider using for drawing.
#1: iPad Pro 12.9-Inch (2021)
If you want the best and most popular iPad for drawing today, look no further since the 12.9-inch iPad Pro 2021 is the perfect pick. Using this iPad, you can perform numerous creative duties besides drawing, including graphic design, animation, edition pictures, or painting.
The iPad Po 12.9-inch is excellent for drawing because its new Liquid Retina XDR display boasts exceptional color accuracy. This, coupled with its ProMotion display with a 120Hz refresh rate, ensures that its colors are vibrant and produce the richest blacks. In addition, the mini-LED backlight gives this tablet an unsurpassed depth and vibrancy.
Thanks to the 120Hz ProMotion, the content on this iPad's screen changes depending on the content being displayed. Some of the unique features packed into this tablet include:
Stylus support for the Apple Pencil 2.
Apple M1 chip.
12MP front cameras and 12MP, 10MP. TOF 3D LiDAR.
Various storage options from 128GB/256GB/512GB/1TB/2TB.
Resolution of 2048 x 2732 pixels.
Pros
Adequate storage capacity and various options available.
Exceptionally fast processor.
Premium-looking LED screen.
Excellent cameras that come with Center Stage.
Incorporates outstanding features.
Cons
It's very expensive.
IPadOS restricts the M1 chip's capability.
When drawing using your Apple Pencil 2 on this iPad, you'll enjoy a responsive and enjoyable drawing experience thanks to the superb tilt and pressure sensitivity.
#2: iPad Air 5 (2022)
Are you searching for a budget iPad for drawing? If yes, the iPad Air 5 2022 model needs to be on top of your list of considerations as it's reasonably priced but still incorporates lots of pro-like features. This iPad's screen is 10.9-inches which is more than enough to satisfy your painting and drawing needs. Its display is also perfect for editing and inspecting pictures.
While this iPad Air 5 shares some outstanding features with the more superior iPad models, such as Apple Pencil 2 support and the M1 chip, it has some unique distinctions. Some of the distinct aspects of this iPad include:
A refresh rate of 60Hz.
Resolution of 2350 x 1640 pixels.
12MP rear and front camera.
Storage capacity of 64GB/256GB.
Dimension of 247.6 x 178.5 x 6.1mm.
The iPad Air 5, with these many outstanding features, can comfortably allow you to complete your creative works without breaking a sweat. The only compromise is the lack of a ProMotion display, and you get a 60Hz screen that isn't as smooth as 120Hz. This means you won't enjoy the silky smooth display offered by the pro IPad models.
Pros
It offers you a superb balance of power and price.
Comes with a reasonably big screen.
Outstanding display.
Apples Pencil 2 support.
Cons
It doesn't have "Face ID".
No ProMotion display.
#3: iPad 9th Gen (2021)
Another excellent iPad you should consider for your creative needs is the 9th-generation iPad (2021). Despite being an entry-level iPad, this tablet with the A13 Bionic chip is ideal if you're an aspiring artist. This installed chip is powerful enough to meet all your creative needs, be it drawing, sketching, writing, watching videos, or doing much more.
With a 10.2-inch LCD Retina display, the 9th-generation iPad delivers crystal crisp and sharp text and graphics, which is more than enough to satisfy your drawing needs. Although small, this screen still offers you enough room to sketch and draw using the Apple Pencil.
Pros
You get excellent value.
It has an outstanding battery life lasting for up to 13 hours.
Power A13 Bionic chip.
It has a fantastic display.
Cons
It doesn't support Apple Pencil 2.
Limited storage capacity with the entry-level starting at 64GB.
Summary
If you're a professional designer, the iPad is ideal for drawing and illustrations due to its superb display and exceptional quality. You also enjoy excellent portability, thereby ensuring you can continue drawing without the hassle of carrying everything needed when using the traditional piece of paper and pen. Therefore, drawing your ideas to life becomes a lot more convenient.
But deciding which is the best iPad for drawing worth spending your hard-earned money on often feels overwhelming. Luckily, this is no longer the case because outlined above are some of the best iPads to buy for drawing. With any of these options, you'll certainly be able to take your drawing to the next level.