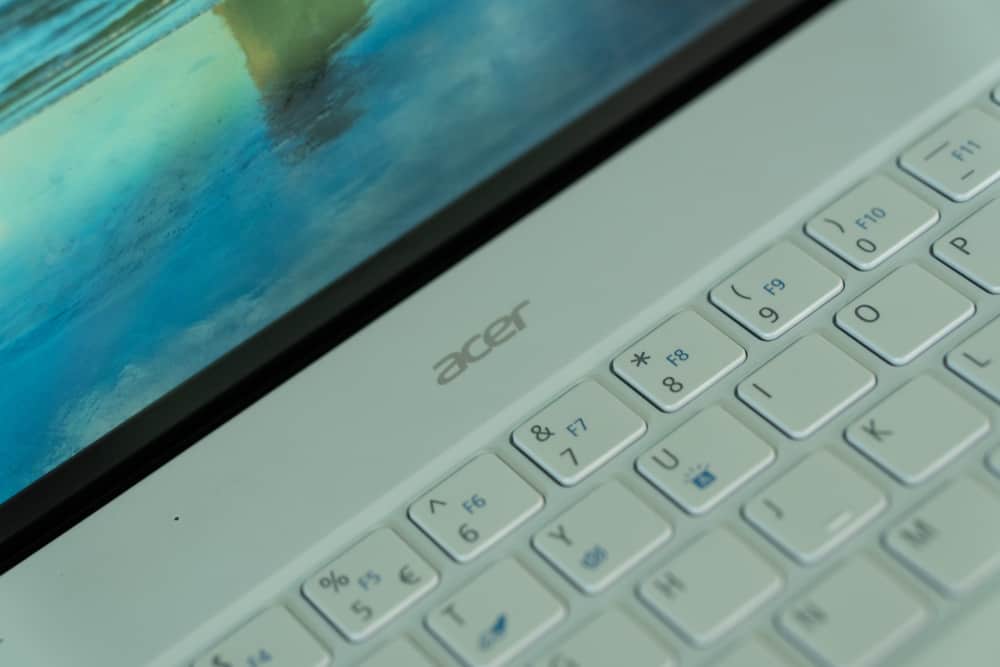 If you've ever looked into buying laptops, we're sure you've come across Acer, one of the biggest laptop brands available today. Acer is a favorite of many, primarily because of its affordability that caters to everyone – even students on a low budget.
Acer Inc. (Hongqi Corporation Limited) makes its laptops and other devices, including desktops, smartphones, tablets, VR devices, storage devices, etc. 
Are you thinking of purchasing an Acer laptop? Here's everything you need to know about the brand.
Who Manufactures Acer Laptops?
Acer Inc. itself makes Acer laptops along with computers and other devices. The company was founded in 1976 by Stan Shih with his wife and friends. At that time, it was known as Multitech, and instead of the IT and electronics company that it is today, Multitech's primary business was creating semiconductors and other electronic parts.
Soon, the company grew and started to make its own desktops. In 1987, Multitech was renamed Acer.
Today, Acer is one of the largest brands in electronics and computer hardware, famous for its affordable laptops.
Where Are Acer Laptops Manufactured?
Despite popular belief, Acer products are not made in China.
Since Acer is based in Taiwan, all products are primarily manufactured there, but the company has factories in Europe and other parts of the world.
Should You Buy an Acer Laptop?
To decide if you should invest in an Acer laptop, you need to look at both the pros and cons of getting one.
Pros
You can find a wide range of Acer laptops, from affordable to high-end premium ones.
Acer also has laptops for specific uses like high-spec gaming laptops, portable laptops for business, and convertible laptops for content creation or art.
In most cases, the parts are easily replaceable, especially when it comes to budget laptops. Finding a spare part for a high-end Acer laptop might be tricky but won't be a problem with the cheap models.
The company is famous for its gaming laptops, especially the Predator line, easily beating competitors. Such laptops feature incredible specifications that allow users to play their favorite high-end games.
Acer focuses on innovation, and all premium laptops come with some unique features that add to the user's convenience.
Cons
Considering the low price of their budget laptops, it's no surprise that they aren't durable, so they might not last you for a very long time.
Acer has a lot of models, but not all of them are great and worth it. If you're planning on purchasing an Acer laptop, make sure you know what you're getting before purchasing.
Summary
Acer is not a new name in the laptop industry. It has undoubtedly fortified its place within the laptop world with innovative products available for people of all income ranges. Whether you're a college student looking for a budget laptop that gets the work done or a professional gamer who needs a powerful laptop, you will certainly find something at Acer.
Frequently Asked Questions
How long do Acer laptops last?
On average, Acer laptops last for up to 5 or 6 years. And since they have a long battery life of up to 8 hours, you can use them throughout the day without worrying about frequently charging them. 
While Acer is more affordable and ensures good features with satisfactory performance, Dell laptops are known for their premium build. Dell is also more popular and reputable.  
Is Acer better than Asus?
Considering the features and performance, Asus is the better option. It is better in design, customer support, and even the range of gaming laptops. However, we can't deny that Acer is better in terms of the price.
There's not a lot of difference between HP and Acer when it comes to performance. But there's a significant difference in terms of the price. Acer has more affordable and cheaper laptops while HP uses better-quality material, which is one of the reasons for its high cost. 
Asus does not own Acer. While both are Taiwanese-based, Asus is Chinese-owned.