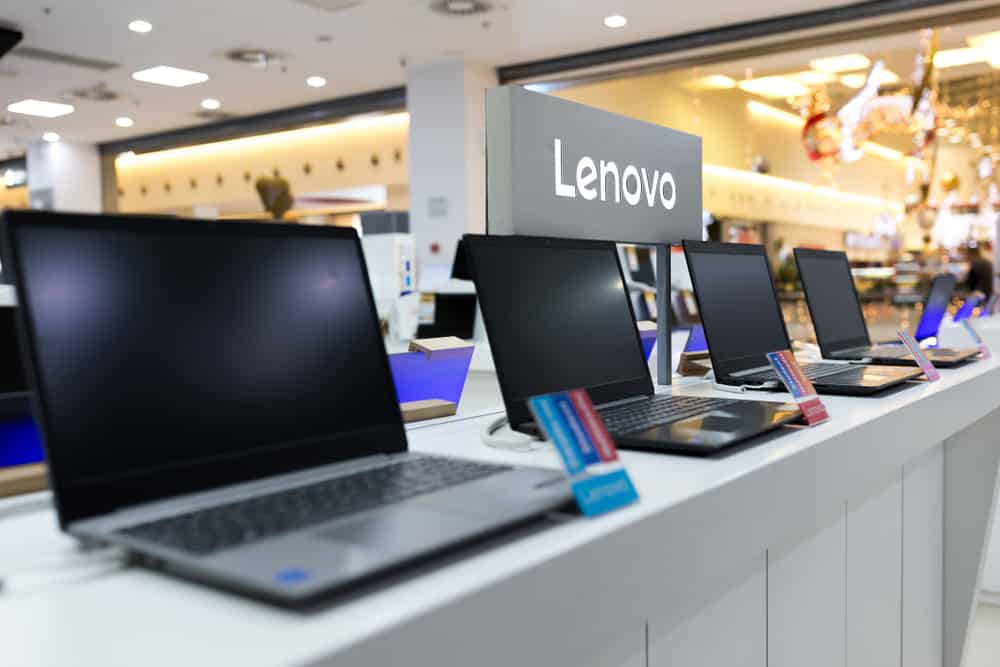 When searching for the best computers to buy, Lenovo is one of the brands that often comes up. While Lenovo might not be the most popular laptop globally, it surely had grown exponentially from when it first started in 1984. If you are curious about the roots of Lenovo computers, you might have asked the question about who manufactures Lenovo computers.
Lenovo computers are manufactured by Lenovo Group Limited, a multinational company that designs, manufactures, and markets its computers. Founded by Liu Chuanzhi, Lenovo Group Limited is based in Beijing, China, and has branches globally. 
Lenovo Group Limited specializes in making computers and manufactures workstations, servers, tablets, smartphones, IT management software, etc. In this article, we'd go deeper into the roots of Lenovo computers.
How Was Lenovo Group Limited Established?
Computer maker Lenovo Group was founded in 1984 in a dusty two-room guardhouse in Beijing. Today it is one of the largest PC makers globally and a Fortune 500 frontrunner. But the roots of this conglomerate started with Liu Chanzhi, ten experienced engineers, and 200,000 yuan.
After the Chinese New Year in 1985, this group established the company structure and included administrative, engineering, technology, and office departments. This group first attempted to import TV but failed. The group restricted itself to a company that does a computer quality check but failed to market a digital watch.
In 1988, the group was incorporated in Hong Kong, where it grew to become the largest PC company in China. It started production and marketing computers using its brand name in 1990. As of then, some of its early successes included the KT8920 mainframe computers. They were also known for manufacturing circuit boards that allow IBM-compatible personal computers to process Chinese characters.
Fast-forward to 2005, Lenovo acquired the popular IBM Personal Computer Division (PCD) for $1.25 billion, which became the starting shot for the company's exponential growth from the Chinese market to the global market. At the time of this acquisition, Lenovo was the ninth biggest PC manufacturer globally yet had very limited overseas business.
Where Are Lenovo Computers Manufactured?
Perhaps you already know this, but most of Lenovo's computers are shipped from China. However, Lenovo has manufacturing plants in six different countries. In China alone, Lenovo has manufacturing plants in seven manufacturer plants spread across the country. The six Lenovo manufacturing plants are in Hefei, Wuhan, Chengdu, Huiyang, Beijing, and two plants in Shenzhen. 
Lenovo also has a manufacturing plant in the U.S., which has helped open its international market. The company's manufacturing plant in the U.S. is based in Whitsett, North Carolina, and has the made-in U.S. seal, which has helped facilitate its sale.
Another Lenovo manufacturing plant is the one in India, which is based in Puducherry. Another Lenovo manufacturing plant in Mexico is in the City of Monterrey. In Brazil, Lenovo has a manufacturing plant based in Indaiatuba. And finally, the Lenovo manufacturing plant based in Japan is in Yonezawa.
What Is Lenovo Famous For?
While Lenovo is popular for its computers, they also make wearables, smart home devices, wireless roaming services, smart TV, etc.
Conclusion
Lenovo is a great brand of laptop to buy. The brand has excellent roots and a great customer service policy. While the brand's roots may originate from China, you wouldn't get the infamous China quality. Through the years and diversity of the brand, Lenovo has been able to adopt top-notch production processes that ensure you get high-performance computers that are durable yet affordable.
Lenovo has partnered with many reputable firms along their journey to global fame, such as IBM, Motorola, DreamWorks, Windows, etc. So, if you are planning on getting a Lenovo computer but are concerned about its roots, you now know better.
Frequently Asked Questions
What is the most popular Lenovo computer?
One of the well-known Lenovo computers is ThinkPad. ThinkPad is so popular because its military-graded physical structure makes it very durable yet has an exotic look. Also, apart from their processing power, they have one of the best sets of keyboards. To top that, ThinkPad has an excellent battery life that lasts between 12 to 20 hours on a single charge. And if there is ever a need to replace anything on a ThinkPad, its spare parts are readily available. 
Are Lenovo computers good for gaming? 
Lenovo offers a wide range of computers. If you consider getting a gaming computer, you can get a great Lenovo computer designed to run various games. A good example of a Lenovo computer that would make a great gaming PC is the ThinkStation P500 with a GeForce GTX 1060 graphics processor. Note that these models will come with a lot of RAM, advanced processors, storage, and high-quality graphics. Lenovo Latitude or Optiplex is a more budget-friendly gaming PC you can also consider getting.