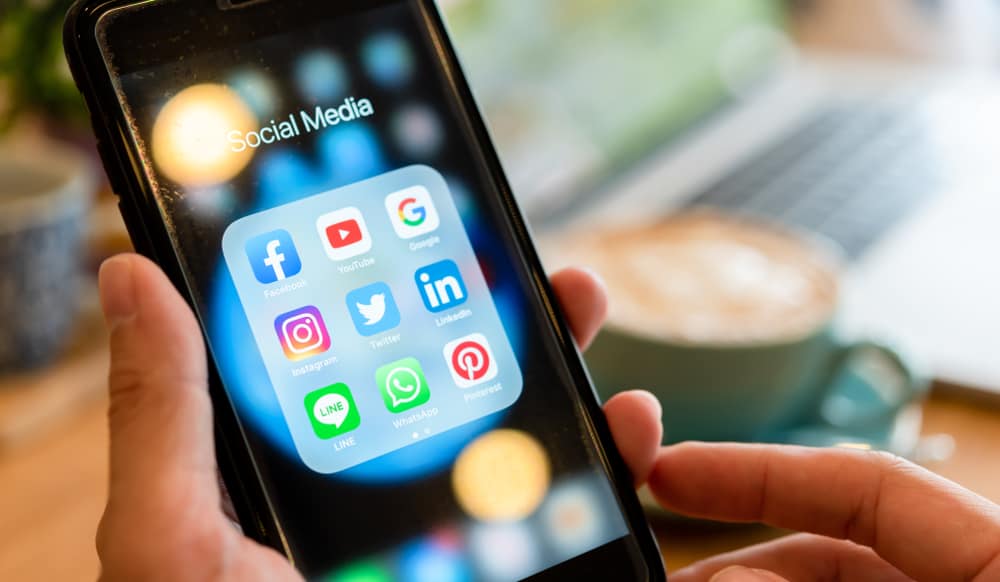 With each of its updates, Apple has brought powerful features to improve the performance of its iPhone lineup to enhance the user experience. Still, users have complained disappearance of apps, especially after a new iPhone software update.
To recover invisible apps on an iPhone, restart your device, enable disabled apps from Settings, disable the "Offload Unused Apps" option, restore apps using the name search box, and free some storage space. 
It can get frustrating if you want to use an app and cannot find it on your phone even though you downloaded it. We'll discuss why apps become invisible on iPhone and how you can resolve this problem with our step-by-step instructions.
Why Have Apps Disappeared on My iPhone?
There is no definite explanation for your apps becoming invisible on your iPhone. However, a few possible reasons can include the following.
Your iPhone lacks storage space.
You have a launcher that has set apps to be hidden.
A new update might have deleted all outdated apps.
A new update might have enabled the "Offload Unused Apps" option under iPhone settings.
A restrictions feature has been enabled for certain apps.
Apps may have automatically uninstalled during an update due to backup failure.
Recovering Invisible Apps on iPhone
You can recover invisible apps on your iPhone by trying and testing several processes. We'll ensure that our step-by-step instructions will help you go through each process effortlessly.
We'll also discuss freeing some space on iPhone to regain access to the disappeared apps. Here are the 4 methods to get invisible apps back on iPhone.
Method #1: Restart iPhone
You might be experiencing a temporary software glitch due to which apps have become invisible on your iPhone. So, the first method you should adopt is to reboot, soft reset, or restart your iPhone.
Press either the volume button or the side button and hold it until the power-off slider appears.
Swipe the slider to turn off your phone and wait for at least 30 seconds.
Press and hold the side button until the Apple logo appears and the iPhone turns back on.
Check if the disappeared apps are back on your phone.
Method #2: Enable Invisible Apps 
Few built-in apps on iPhone, including Camera, CarPlay, Wallet, Safari, and FaceTime, can become hidden due to the phone's "Content & Privacy Restrictions" option. To fix the issue, do these steps.
Open your Home Screen and tap on Settings.
Navigate to Screen Time > Content & Privacy Restrictions.
Enter the Screen Time passcode. 
Scroll and tap on "Allowed Apps".
The apps that are not showing green have been disabled.
Toggle the switch next to the invisible apps to enable them.
Go back to the Home Screen to check if the invisible apps are now visible.
Method #3: Disable Offload Unused Apps Option
You might have enabled the "Offload Unused Apps" option manually, or it has been automatically enabled due to an iOS update, causing the apps to disappear. Here is how to disable the option.
Turn on or unlock your Home Screen and tap on Settings.
Scroll and tap on App Store and head to the "Offload Unused Apps" section.
If the switch indicator is green, the feature is active; toggle the switch to turn it off.
You will not be able to recover invisible apps just by offloading unused apps. So, you need to either manually reinstall the apps or restore them through iCloud or iTunes.
Method #4: Restore Apps Using Name Search Box
If a recent update has deleted your app, reinstall it using the Name Search box from the App Store.
Turn on your Home Screen and click on the App store.
Type the name of the app invisible in the search box.
Wait for a few seconds for the screen to load results.
Click on your desired app and tap on "Get" to download the app again.
If asked, enter the Apple ID & password to confirm.
Freeing Up iPhone Storage
If your iPhone storage is packed, you may see your apps disappear from the list. To fix it and recover invisible apps, free some space by deleting extra photos, videos, or unwanted apps.
Summary
In this guide about "why are my apps invisible on iPhone," we shared the reasons for the apps disappearing and discussed methods you can use to recover them. We also discussed cleaning up some space on your iPhone to resolve the issue.
We hope that one of the methods worked for you, and now you can easily access all your apps on your iPhone.
Frequently Asked Questions
How do I hide apps on Samsung phones?
To hide apps on Samsung phones, follow these steps.
1. Open your app drawer and click on the three dots in the top right.
2. Open Settings and select the "Hide apps".
3. Click on the app you want to hide.
4. Confirm via the "Apply" button or press "Done".