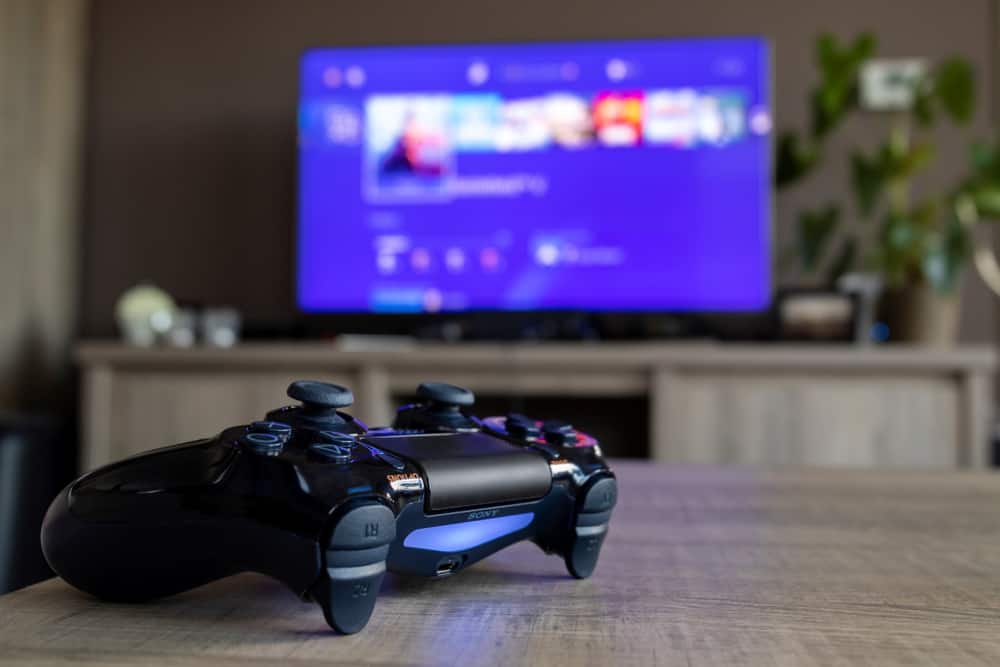 Games are the most exciting and engaging activities that a person focuses on with excitement and enthusiasm. However, game consoles and setups can sometimes cause frustration and be an inconvenience to play. You may deal with registering the game on your PS4, and you will be prompted to purchase a new license.
Let's first take a look at what PS4 is and why games close on the PS4. The PS4 is Sony's 8th generation home video game console. It has the most powerful APU to date. The console supports media playback in HDR10 and 4K resolution. The PS4 is considered one of the best and most successful game consoles available nowadays. For professional gamers, it is more important to familiarize themselves with the performance and features of this powerful game. The A-Pro model must have more features. It provides satisfaction and responds a little more to the needs of gamers.
Depending on your gaming setup, you can find PS4 games with unlockable characters. When you try to download this game, you get an error that you don't have a game license. This may be a temporary issue. If you have a slow internet connection at home or your PSN is running a little slow, it may take a few minutes for it to disappear after startup. These tips will help you understand what issues you may encounter with game locks and how you can play the game again.
Why Are My Games Locked on PS4?
The locked icon on PS4 indicates that you don't have access and can't play any special or feature games. There can be many reasons for these restrictions, but the following are the most common reasons.
You Have a Slow Internet Connection
Slow internet speed may be one of the answers to your questions. Poor network connection or weak signals will suspect your license validation which will lock your console. Crashing on a PS4 and PSN causes serious issues with the restrictions of the game.
You Don't Have a Valid License
This may be the main reason your game is locked, or you have restricted access. Gamers are well connected and share gadgets, games, accounts, or other accessories with cooperative players.
Sony protects the privacy of their business and gamers very keenly. The option to share your account with users without the game is currently closed. As per legal policy, all players must have a valid PS4 license. When their system notices the violation of their policies and account sharing, they restrict your console and games.
Never share your primary console with other gamers. You may be breaching the copyright of the product, which is a legal offense.
Routine Maintenance Requirement of PSN on Your PS4
If you are a gamer who usually downloads games from the PS4 network, sometimes you will not be able to play the PS4 games you downloaded. Usually, a locked icon appears next to the game, preventing the user from starting the game. The problem can occur on both original and active consoles, but don't worry, it's not a problem with PS4 games or consoles.
PSN temporarily drops to help manage services. There's not much you can do about it, so you just have to wait. Additionally, a watch alert will appear at the top of your alert page when the PS network goes offline.
How To Unlock the Locked Game on PS4
If you get a "Game Locked" error whether you're playing or not, stop playing, wait a while, and reconnect to the server. If the game is open and cannot be restarted, the problem may be related to the game license. There are many ways to unlock the game lock on your PS4.
Restoring Gaming License of PS4
A strong internet connection gives the PS4 enough time to communicate with the PSN servers and resolve the issue using the license but to no avail. Follow the steps below to track and update your PS4 license:
Sign in to the PS4 account with the locked issue.
Open the "Settings" and go to "Account."
After that, hit the "Restore License" button.
Head to the "Library" section and select the "Purchase" icon.
Choose the game you are unable to play.
It will start downloading.
Once downloaded, locate it on your home screen.
It supports you with a valid license enabling you to play games once again.
Deactivate Primary Console
If the locked issue with the PS4 game does not occur on the primary PS4, it may be the secondary console. The default PS4 console retains the machine's license without having to reboot. Thus, the restriction does not further appear in the game. The second way to solve the problem is to deactivate the primary PS4 console.
Follow the steps below to deactivate the primary console:
Go to "Account Settings."
Now click on "Account Management."
Click on "Activate As Primary" and disable it.
It will deactivate your account. Now enable it before you "Exit" the tab.
Now you can access all your games that were previously locked on the PS4 console.
This procedure may harm your PS4 settings and eliminate your account permanently.
Check the Internet
As mentioned above, a slow or unstable internet connection may interfere with license usage. The "Connections" menu can help you monitor your connections. Restarting your router, PlayStation, or all connected devices will allow the system to connect to PSN and quickly validate the license and grant permissions for playing.
Check if the Account Is Banned
In general, it is easy to determine that if you are using a game lock on your PS4, it is because your console cannot verify the license. Also, you cannot communicate with PSN servers by limiting PSN accounts. You will receive an error when logging in with account blocking, and you will receive an email with the reason. The temporary block has a delayed data record, while the permanent blocks do not allow license renewal. Try accessing another PS4. If you can't log in from the console, the problem is with the console and not the account.
Reload the Game
Whether you are a frequent gamer or an active one, this lock is not new to the PS4 console if you share your console with other gamers. Unfortunately, the result isn't like a game-lock contributing only to game sharing. Premier's cashiers guard access and restrict game access.
Whenever you face a game lock issue, it could be a login, accessibility, or account issue. Restarting the PS4 console may fix the problem, but there is no known fix for this problem, so you need to contact the official PS4 website.
Summary
Protection is the keyword when it comes to PS4 game lock errors. Always read the manufacturer's instructions carefully to avoid any interruptions or delays in the game. The primary account holder should fix the game-stopping PS4 problem and remove the lock entry immediately, but the second one may face errors for longer. We recommend that you do not share your account and games with others if you want to enjoy your games unlimited.
Frequently Asked Questions
Why does my game have a lock on its PS4?
If the plain old lock occurs you simply have to go into the "Account Settings" where you downloaded the game or the account you use to play from and refresh the game, or you have to upgrade to primary PS4.
How can I play a locked game on PS4 without Internet?
Go back to Settings > Account Management, select "Restore Licenses", then select "Restore." This should fix the problem and let you play your PS4 games offline on your primary PS4 console.
Why can't I play downloaded games on my PS4?
To play downloaded games in another account, you have to set it to "Primary" in the PS4 account. However, what you need to do is activate the account you bought it with as your main account by activating it on your PS4 first.