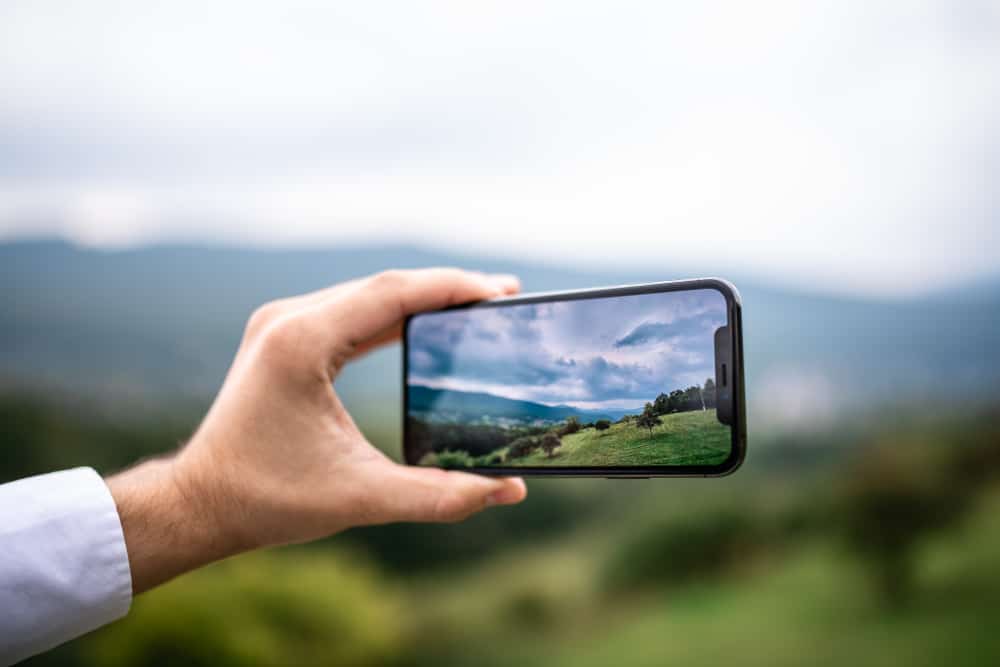 As an iPhone user, it may interest you always to capture your memorable moments and keep them on your device. But how will you feel if the photos appear a bit grainy after clicking them? You will feel frustrated. So, you may become inquisitive and desire to know what may be responsible for the kind of photos, even though iPhone's camera is great.
Generally, several factors can make your iPhone Photos grainy. These may include magnets close to the device, low light, case blocking the camera, dirty lens cover, outdated iOS, camera type, and software crashes.
You should remember that your device's camera specifications will determine the quality of your videos and photos. So, if you're using an older iPhone model, you don't have to expect sharp videos and pictures. Notwithstanding, if the quality of the images you get does not correspond to the model of your device, you may want to know what could be responsible and how to fix it. 
In this piece, we'll walk you through why your iPhone photos are grainy and what you can do to deal with it.
What are the Causes of Grainy iPhone Photos?
Why your photos are grainy may be traced to one or more reasons. One of these is when magnets are close to your iPhone. There are iPhone cases designed with a magnet. The pull from it can cause interference, affecting the autofocus and image stabilization.
Low light can also cause grainy iPhone photos. Sufficient light is an essential factor when taking a picture – the absence of this can make the output grainy. For instance, if you take your photos in the dark with your hand unstable, it could result in an issue.
Another reason your iPhone photos are grainy is if the case is blocking the camera. You may want to check the case of your device if you're facing challenges. This is because the case may be in the way of the lens, leading to dark, blurry, and grainy photos.
Is the lens of your iPhone's camera dirty? This can result in grainy photos. Leaving the camera lens for a while without cleaning them can inevitably pose a challenge. With a small smudge on the lens, the camera's autofocus would be thrown off, making the pictures blurry and grainy. 
An out-of-date iOS can affect your results after taking a shot using your iPhone's camera. It is more likely that your Camera or iOS will be infested with a bug if it's outdated. And this can have negative implications for your photos.
Do you notice that your iPhone photos are grainy? It may be because of the camera type. If your camera has a small sensor, the grainy photos issue can be persistent. A small sensor camera is not very effective in low light conditions because it's not sensitive enough.
Finally, grainy iPhone photos can be caused by software crashes. Of course, your iPhone's Camera app is susceptible to software crashes, just like other apps on your device.
Methods To Fix Grainy Photos on iPhone
If you're a victim of grainy iPhone photos containing black color, spots, and sharpness, below are the methods you can adopt to deal with the issue.
The method to apply will depend on the source of the problem. For magnets close to the device or case staying in the way, you may want to remove any iPhone case with magnets inside it or the case blocking the camera. Also, you're expected not to take your shots in low lighting or notice the camera's unsteadiness. If the lens is dirty, you should only use a microfiber cloth (avoid using oily fingers not to make it blurrier).
Method #1: Close the iPhone Camera App
A glitch in the Camera app may be why the videos and images you take using your device are blurry. In other words, if you have always been enjoying your Camera app by getting nice shots of photos and videos with it, but all of a sudden, the issue of grainy iPhone Photos erupts – it may be because of a minor bug. So, try to close and reopen the Camera app.
Here's how to close and reopen the Camera app on iPhone 9/9 Plus or 8/8 Plus models.
See the running apps by pressing and holding the Home button.
Find the Camera app by swiping left or right in the app preview.
Close the app by dragging the Camera app preview up.
Here's how to close and reopen the Camera app on iPhone X or newer models.
Visit the Home screen.
Swipe up from the screen's bottom and pause in the center.
Close the app by dragging the Camera app up.
After a few moments, relaunch the Camera app and take a sample photo to see if the problem is solved. 
Method #2: Restart Your Device
This is an effective method that can help deal with most technical issues. Besides, it's a great way to eliminate minor software errors that can cause grainy iPhone photos. 
Here's how to restart your iPhone.
Press and hold one of the volume buttons and the power button until you see the power off slider.
Turn off the device completely by dragging the slider to the right.
Hit the power button again after 30 seconds to turn on the device.
Open the Camera app again after it has finished restarting to take some sample photos to see if the problem is solved.
Method #3: Update the iOS
Updating your iOS may solve the blurry camera if system bugs cause it. This is because bug fixes for pre-installed apps, including cameras, are part of the updates.
You need sufficient storage, good battery life, and a reliable internet connection to download iOS updates.
Here's how to download iOS updates.
Hit the Settings app.
Click "General".
Navigate to "Software Update".
Hit "Download and Install".
Reboot the device after the update if the device fails to reboot by itself. Then, open the Camera app to see if the problem is solved. 
Method #4: Reset All Settings
The Camera app on your device may malfunction if some custom settings are not appropriately adjusted. You may want to learn the proper way to resolve it.
Here's how to reset all your iPhone settings.
Open the Settings app.
Click "General".
Navigate down and hit "Reset iPhone".
Press the "Reset" button.
Click "Reset All Settings".
Type your passcode after being prompted to continue.
Confirm your decision.
Resetting your iPhone will clear every custom setting and your device's current configuration and restore all options and default values. So ensure you back up your data before using this method.
Conclusion
You don't need to get frustrated when you see that your iPhone photos are grainy. This article has unveiled why such a problem can occur and explicitly explored how to fix it. So try to know the cause of the issue and use a suitable method to tackle it.