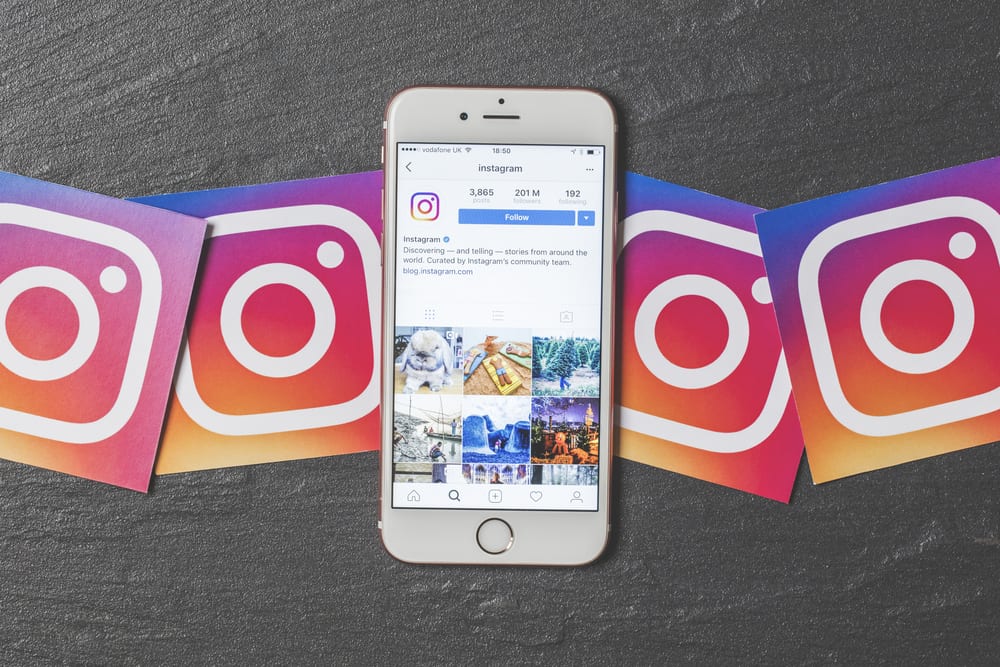 Like some social media platforms, Instagram is a photo-sharing platform where users can share photos and interact with other users. Not being able to post photos or other content on Instagram can be a frustrating experience. So, why won't Instagram let you post sometimes, and how can you fix it? 
Generally, so many things can cause you not to be able to post anything, be it pictures or videos, on Instagram. Most times, it could be that you have a poor internet connection or an issue with the files. Other times, it could be that you have posted too many things that same day, an app is blocking you, or you are not using the latest version of Instagram. 
This issue can happen on any OS, be it smartphones or PCs. In most cases, when you cannot post a picture, Instagram will not notify you of the issue. Hence, it is up to you to find the problem and fix it to be able to post again.
This article elaborates more on possible issues and solutions to why you can't post on Instagram. 
How To Fix Issues With Posting on Instagram
If the Instagram app or web version is not allowing you to post, it could be one of many things. It might be a direct issue with the app, website, or your device. Whatever the problem is, below, we have suggested fixes you can use to fix the problem yourself. 
Tip #1: Reboot Your Device
The first and easiest trick you want to try out to fix the issue of Instagram not posting on your device is to reboot your phone. When you reboot your device, it closes all programs running. So, if the problem is with your device or Instagram encountered an error, rebooting your device should fix any issue you are experiencing.
Tip #2: Reduce the File Size
A very common reason many people can't post on Instagram is that the file they want to post is too large. While pictures and videos on Instagram seem to be in ultra HD, Instagram has a set limit for file sizes. The maximum size for images on Instagram is 1936 x 1936 pixels, and for videos is 1080 pixels and a length of 3 to 60 seconds. If the file you want to upload exceeds this limit, you should reduce it. 
Tip #3: Check Your Internet Connection
Instagram requires a strong and stable internet connection to work. So, if you are experiencing difficulty posting on Instagram, check your internet connection to determine if it is active. If you are indeed connected yet experiencing issues, turn on Airplane Mode and turn it off; it will refresh the connection, and perhaps it might fix the problem. 
Tip #4: Uninstall and Reinstall the App
If the issue is a little more serious, you might have to uninstall the Instagram app and reinstall it. To simplify the process, open the app store on your device, be it App Store, Play Store, or Windows Store, find the Instagram app, click "Uninstall", and then tap "Install" to get it back on your device. 
Tip #5: Change Data Settings
Because Instagram has to download many images and videos, it consumes a lot of data. To help conserve data usage, some people set a data limit for the Instagram app. Once data usage reaches that limit, the Instagram app will no longer work; hence you can't post on it. To fix this issue, go to your Settings, tap "Data Usage", and disable the data saver or change the data limit for the Instagram app. 
Tip #6: Clear the Cache 
Instagram saves a lot of cache files on your device, which is why it appears like the app is so seamless to operate. But this cache file may also be why you can't post on Instagram. Hence, you should go to your Settings and clear the cache file for the Instagram app. However, it is worth noting that clearing cache files would not delete your Instagram files or account. 
Tip #7: Remove Third-Party Apps
If you are logged into your Instagram app via a third-party app, it could be the reason you can't post. These third-party apps can be anything from apps you installed to save photos and videos to apps you install to get followers and likes. Whichever third-party app you have linked to your account, you should remove your account from it and delete it. 
Tip #8: Free Up Device Storage
Finally, if you don't have enough storage space on your device, you won't be able to post on Instagram. So, clear up some space on your device by deleting videos and programs you no longer use. Also, check for large files and delete them as well. 
If you have done everything above and are still not yet able to post on Instagram, check if there is any restriction on your account or if you are breaking any Instagram terms of usage.
Conclusion 
If you can find out why you can't post on Instagram, you are a step ahead in fixing the problem. As we have highlighted in this guide, the reason you can't post on Instagram determines how you can fix the issue. Indeed, Instagram has pros and cons, but you should be able to post your favorite pictures and videos whenever you like.