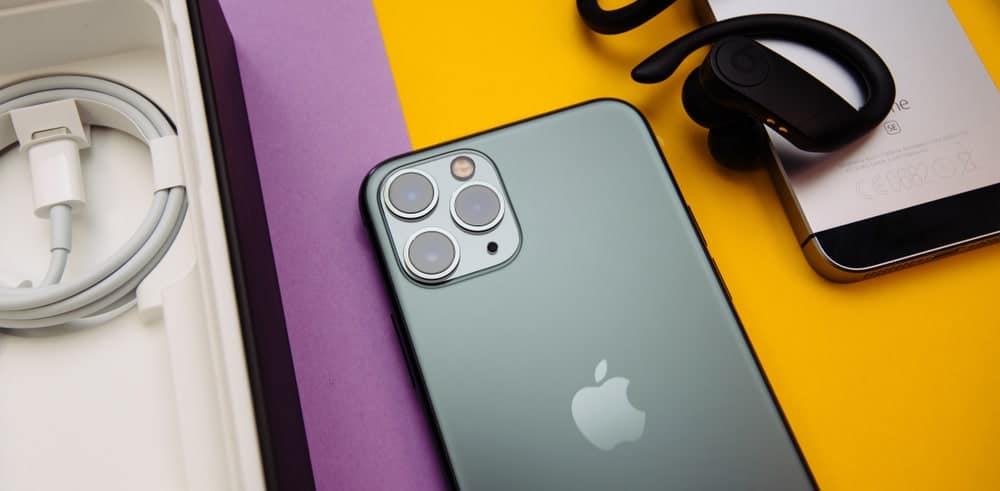 Most of our activities are internet-based nowadays. We use Wi-Fi or cellular data to get these operations done on our phones. We call and text through some messaging apps. This has blinded us to the manual way of doing these operations.
Imagine having a nice day, and then you receive a text from your friend who is worried about you because he has been trying to reach you, but it is not going through. In his words, "Dude, what's up? Are you okay? I have been trying to get you on a call, but it keeps going to voicemail".
Here is the thing: iPhone users complain about not receiving calls so much that Apple dedicated a page to help them solve this problem on the Apple Support Page. Likewise, that is what we are doing; we are giving up a page on our blog to help you solve why your iPhone can not receive calls.
Plainly, it is a frustrating thing to experience. I am sure you are all about finding a quick fix for your phone. We understand you, and that is why we will not waste your time at all. We will help you fix your iPhone in a minute.
Fixing iPhone Not Receiving Calls
Here are some things you can do to fix iPhone not receiving calls.
1. Turn Airplane Mode on and off
Go to Settings and turn on Airplane Mode, wait for a few seconds, say five (5) seconds, then turn it off.
2. Check "Do Not Disturb"
Go to Settings > Focus > Do Not Disturb and make sure it is turned off.
3. Check for any blocked phone number
Go to Settings > Phone > Blocked Contacts.
4. Check "Call Forwarding"
Go to Settings > Phone > Call Forwarding and make sure it is turned off.
5. Check "Silence Unknown Callers"
If the Silence Unknown Callers Mode is on, a caller must be listed in your phone contacts. Or they must have shared their number through mail or sent a text message using the same number for their calls to get through to you.
Add their number to your phone contacts to ensure the phone rings.
Check Your Network Settings
Go to Settings > General > Transfer or Reset iPhone > Reset > Reset Network Settings.
Try to make or receive a call.
This will erase all current saved settings. This includes Wi-Fi passwords, preferred networks, and your Virtual Private Network (VPN) settings.
Contact Your Carrier
If you ported in your number recently from another carrier, contact your new service provider as your port might have been an issue.
Also, when you contact your carrier, make sure that:
Your phone account is set up to use your iPhone.
There are not any localized service outages.
Your account does not have a billing-related block.
Your calls do not have errors on the carrier system.
Update Your Software
Occasionally, updating your iOS version can be necessary before receiving calls. But before you update your software, ensure you backup your iPhone.
You also need to:
Check for a carrier setting update
Check for an iOS software update. Some updates might require a Wi-Fi connection.
How do you check both?
Carrier Settings Update
Go to Settings > General > About.
iOS Software Update
Go to Settings > General > Software update.
Tap Download and install.
Summary
We have gone through different methods to fix your iPhone that is not receiving calls. We are assured that when you follow any of these methods. Your iPhone should be able to make and receive calls.
However, if your problem persists, we advise that you contact your Apple support or go to a trusted iPhone repair store to receive advanced solutions.
Frequently Asked Questions
Why are calls not coming to my phones?
Make sure your Airplane Mode is off. It is often the most common reason calls are not coming through to you. Once your airplane mode is off, calls should go through, but if your problem persists, visit your phone store.
Why do my calls keep failing?
Poor network reception, call barring settings, or you mistakenly deactivated your SIM from your phone Settings might be why your calls keep failing.
Why does my iPhone go straight to voicemail when someone calls?
This is because your iPhone has no service, Do Not Disturb is turned on, or a Carrier Settings update is available.
What happens if you dial *#31# on my iPhone?
Dialing *#31# lets you hide your number for all outgoing calls.
How do I reset my call settings on my iPhone?
Go to Settings > General > Transfer or Reset iPhone > Reset > Reset Network Settings.