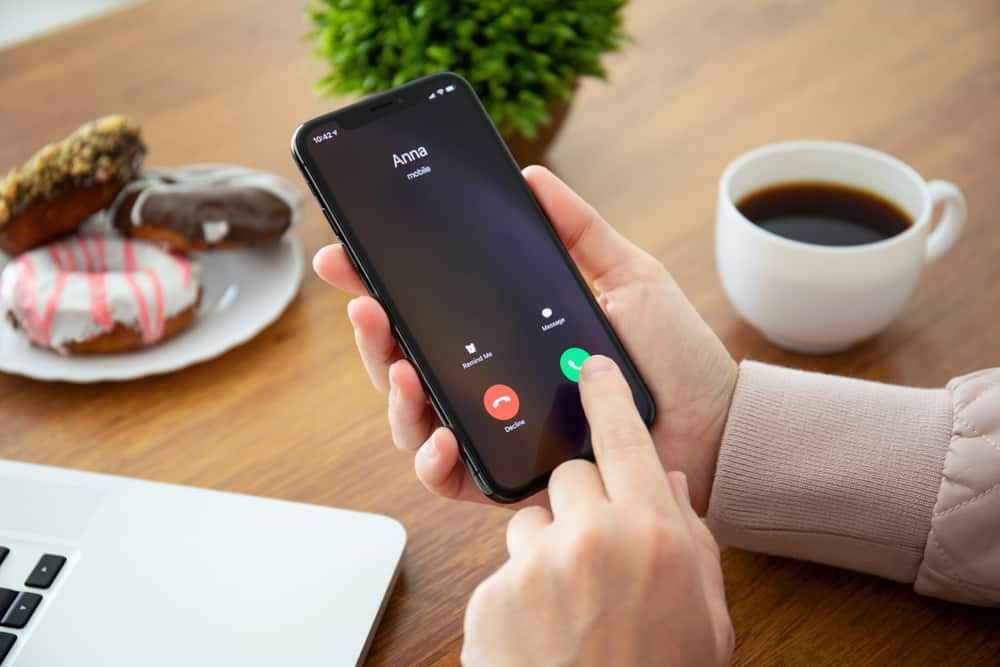 iPhones may be one of the most premium smartphones available on the market, but they still have some issues. From battery to display issues, users have complained about multiple things. However, one of the users' most common issues is their call history disappearing. If you're currently asking yourself why your recent calls disappeared on your iPhone, continue reading below as we will answer your question in detail. 
Most cases, recent calls disappear from an iPhone because the storage is full. When your device no longer has the space to store anything, it prevents the call history from storing recent calls. Furthermore, the issue can also take place due to the wrong date and time.
How To Fix Recent Calls Disappearing From iPhone 
Mobile phones are designed for multiple things, but their primary purpose is communication. Calls are essential to our daily lives, and we sometimes forget to save a number we recently dialed. In such cases, we can go back to the call history section, where we can see the number we dialed. However, iPhone users often complain about their recent calls disappearing from their phones. 
The issue can arise for multiple reasons, which can be frustrating. If you're currently in the same boat, you can stop worrying as there are a handful of methods through which you can fix this issue.
Clear Up Some Storage
First, if your device's storage is full, your iPhone will stop functioning correctly. You will notice that the device will hang from time to time, and its overall speed will decrease. Some of the issues that can happen due to full storage are recent calls disappearing from the iPhone. 
This is because when your device's storage is full, it won't be able to save anything else, including recent calls. Therefore, your priority should be to clear up some space. Go to your gallery and delete all unwanted pictures and videos as they take up much space. 
Restart Your iPhone
Sometimes, the issue is caused by a bug or glitch. These bugs and glitches can make their way inside your phone through different stuff, and the best way to remove them is by restarting your device. All you need to do is turn off your iPhone and turn it on again. If a bug or glitch is causing the issue, it will get solved the moment your restart your phone.
Sometimes, a normal restart does not solve the problem, and you need to perform a hard reset. To do this, you need to quickly press and release the volume up button, press and release the volume down button, and press and hold the side power button. You need to keep on holding the side button until the Apple logo appears. 
Fix the Date and Time 
Incorrect dates and times can cause multiple issues, such as not storing recent calls on the device. In such cases, you need to follow the steps mentioned below.
Go to the Settings of your iPhone.
Select "General" > "Date & Time".
Enable the "Set Automatically" option.
Once done, your iPhone's date and time will be adjusted to the correct values. 
Reset the Network Settings
You can try resetting the network settings if the issue is linked to your mobile network. This won't remove any data from your phone and will only reset the mobile network and Wi-Fi settings. To do this, you need to follow these steps.
Go to your iPhone's Settings.
Select "General" > "Transfer or Reset iPhone".
Click "Reset" > "Reset Network Settings".
After choosing the option, wait for the process to get finished. Once done, you will hopefully no longer face the issue anymore.
Wait for the Next Software Update
Your recent calls might have started disappearing from your iPhone due to a bug directly linked to your device's current software version. In such cases, your only option is to wait for the next update. Apple has a habit of releasing updates for their devices from time to time, and new updates bring fixes for issues in the previous versions. 
Final Words
This was everything related to why your recent calls disappeared on your iPhone. As you can see, there are multiple reasons why it can happen. If you tried doing everything, but the calls are still not appearing in the history section, it will be wise to take it to a repair shop. This is because, in some cases, technical issues can also cause the problem.