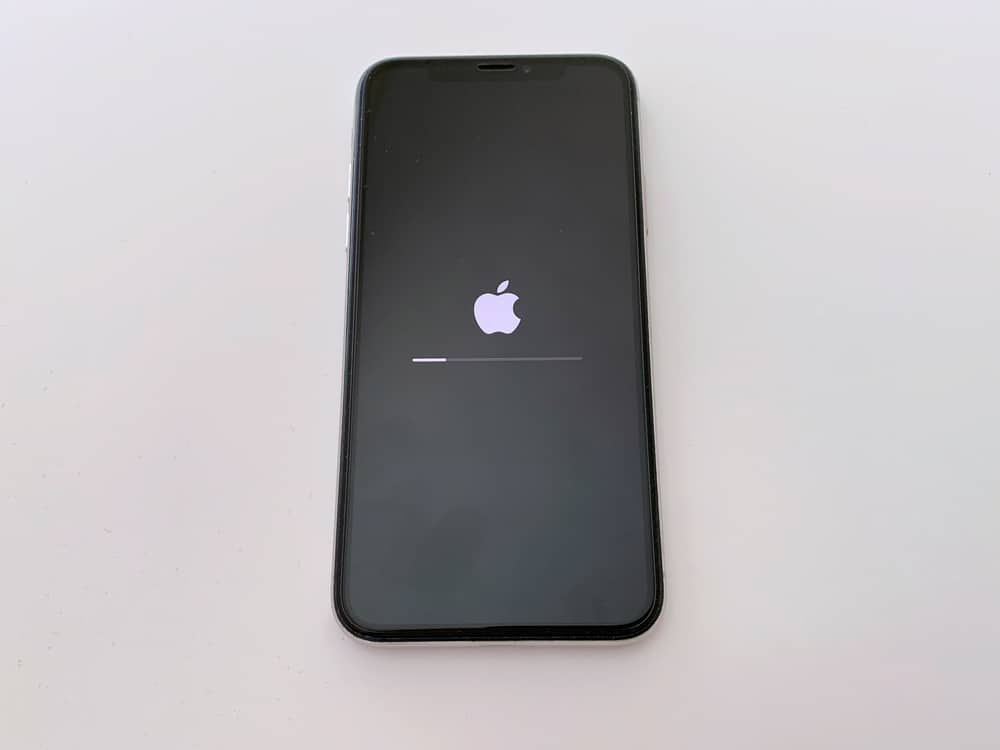 iPhones are generally considered the most reliable phones available in the market. Despite this, iPhone users often complain about issues they face while using the device, especially about the phone randomly restarting.
If your iPhone is randomly restarting, go to "Settings" > "Battery" and scroll down to battery usage. Next, find the apps showing unusual power usage over the last ten days and delete them. If the issue persists, factory reset your phone or take it to an Apple Authorized Service Provider to check for hardware damage. 
Are you in the middle of doing something on your iPhone that keeps rebooting? We'll discuss why your iPhone randomly restarted and how to fix it using easy step-by-step instructions.
Why Did My iPhone Randomly Restart?
There can be multiple reasons for your iPhone randomly restarting.
An app is draining too much power.
iPhone memory is full.
Software update bug.
The downloaded app contains malware.
Hardware-related issues, especially if your iPhone obtained physical or liquid damage from accidental drop or liquid exposure.
Fixing iPhone Randomly Restarting Issue
Wondering why did my iPhone randomly restart? It may sound like a complicated problem, but our five step-by-step methods will help you quickly fix this issue without much effort.
Method #1: Getting Rid of Faulty Apps
If you recently downloaded or updated an app, it might be why your iPhone randomly restarts.
Step #1: Finding the Faulty App
Launch the "Settings" app on your iPhone and tap on the "Battery" option. Next, scroll down to view battery usage in the last 24 hours and the last ten days. Find the faulty apps that are showing unusual power usage over time.
Step #2: Deleting the Faulty Apps
In the next step, go to the "Home" screen of your iPhone and tap and hold the app icon until a drop-down menu appears. Tap on "Remove App" to delete the app. If you still want to use the app, download its latest version from the App Store.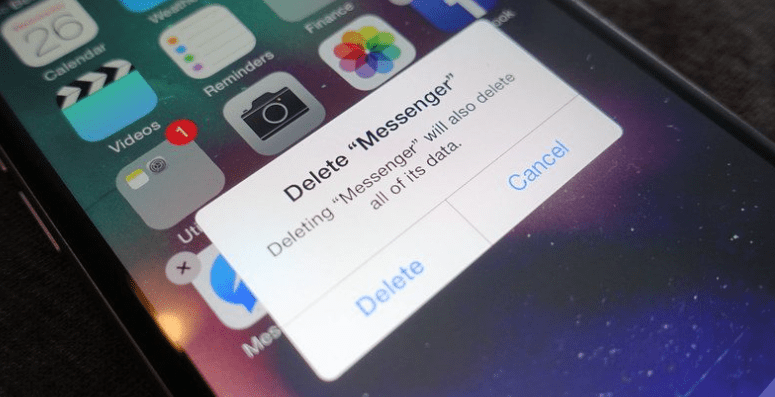 Method #2: Managing Your iPhone Storage
Low storage may also result in iPhone randomly restarting. To resolve this:
Open your iPhone and go to the "Settings" app.
Tap on "General" and go to iPhone "Storage".
Find the apps you don't frequently use or need and remove them to free up space.
To free up space from the "Messages" app, open the app and remove old messages you no longer need.
Finally, verify that the iPhone is no longer restating intermittently.

Method #3: Updating Apps and iOS
Sometimes, the iOS software or the apps are infected with bugs and malware, resulting in iPhone random restarts. However, you can fix these issues by updating the device software and apps in the following way.
Step #1: Update iOS
Open your iPhone and go to the "Settings" app. Navigate to "General"> "Software Update". If you see a pending update, tap on the "Download & Install" option.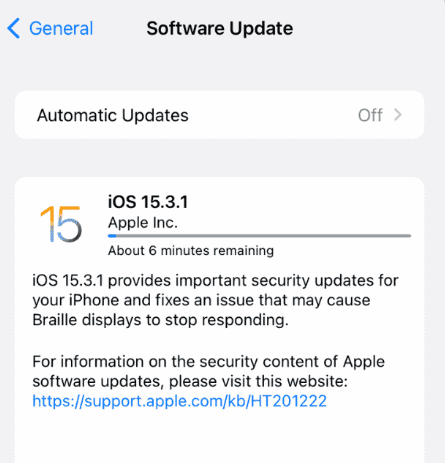 Step #2: Update Apps
To update apps, open the "App Store", scroll down and tap the "Updates" tab. It will show a list of apps with pending updates. Update these apps and later check whether the iPhone is still restarting randomly or not.
Make sure you charge your iPhone and connect it to the internet before you begin the Software update.
Method #4: Resetting All Settings
Sometimes customized settings on your iPhone may have some options that conflict with the default system operations. Resetting all settings can potentially fix the problem. To do this:
Unlock your iPhone and tap on the "Settings" icon from the "Home" screen.
Tap on the "General" option and scroll down to select "Reset".
Now tap on "Reset all Settings".
Wait for a few minutes till the process is completed on your device.
Afterward, reboot your phone and see if you are still facing the issue.

Method #5: Factory Resetting
Resetting customized settings on iPhone often fixes the iPhone glitches causing the restarting issue. However, if the issue persists, a factory reset process on the device is needed for a permanent fix.
Here is the quick method of factory resetting your iPhone:
First, head to the "Settings" menu on your iPhone.
Next, tap on the "General" option and scroll down to "Reset". Tap on it.
Select the" Erase All Content and Settings" option from the list.
You will see an "Erase iPhone" message stating, "This will delete all media and data and reset all settings".
Afterward, input your passcode to proceed and confirm the prompt.
Finally, wait for some time to let the factory reset process complete.
After successfully completing all the above steps, your iPhone will stop restarting randomly.
Resolving Hardware-Related Issues
You may witness a random restarting issue if you accidentally dropped your iPhone or spilled liquid. In most cases, a physical repair might be necessary.
We advise you to book an appointment with an Apple Authorized Service Provider to investigate the issue further to deal with hardware-related issues. If they find a problem with the hardware, always use genuine replacement parts meant for your iPhone model, as fake or cheap parts can damage your phone or compromise its security in the long run.
Summary
In this guide on why did my iPhone randomly restart, we have looked into the reasons for the iPhone's random restarting and discussed its possible fixes.
Hopefully, now your iPhone is not shutting down and starting up on its own.
Frequently Asked Questions
Can iPhone get viruses from websites?
iPhone is one of the most secure smartphones on the market. All the apps uploaded to Apple Store go through a thorough security check. Thus, the chances of getting a virus on your iPhone from websites and outside sources are extremely low. 
What do the orange dot and green dot mean on iPhones?
The orange and green dot indicates that an app is using the microphone or camera on your iPhone. This feature was introduced in iOS 14 to help track how apps are accessing your phone.