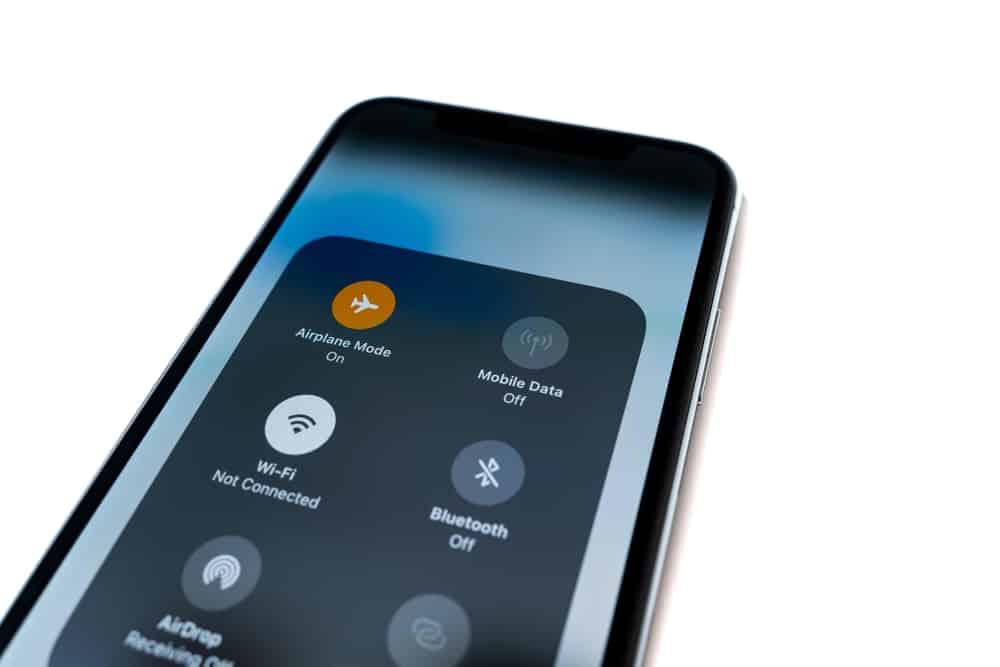 Bluetooth technology is one of the most widely used wireless technologies to connect devices and accessories. It lets you connect your iPhone to wireless earphones, computers, keyboards, printers, car stereo, etc.
Unfortunately, your iPhone may develop connectivity errors and glitches for several reasons, making the Bluetooth disconnect from the phone sporadically. Whether you're listening to music via AirPods or printing something from the iPhone, it's frustrating when the Bluetooth disconnects.
"Why does my Bluetooth keep disconnecting on my iPhone?" one might wonder.
There are several reasons why this Bluetooth disconnection might happen. First, you may be experiencing software incompatibility due to recent software updates. Secondly, your iPhone might be suffering from software bugs from downloaded or received files. Finally, it may be a settings mix-up such as turning on Airplane mode, turning off Bluetooth unexpectedly, or losing connection due to overstretching the range.
This article examines why Bluetooth keeps disconnecting from an iPhone and how to fix it.
Why Bluetooth Keeps Disconnecting From iPhone
It's frustrating when the Bluetooth keeps cutting off, interrupting whatever you're doing. Here are the possible causes of this problem:
Software Errors
When there's a software incompatibility between iOS and Bluetooth, you might experience the sporadic cut-off and disconnection. This problem may arise due to recent software upgrades or when you haven't upgraded your software to the latest upgrade. 
Software Bugs
Software bugs from the internet or shared files may also cause the intermittent disconnection of Bluetooth on your iPhone. This happens when you download files from unsecured websites marred by malware. You may also receive corrupted files from another device, such as when someone sends you an audio file via Bluetooth.
Faulty Settings
Sometimes, the Bluetooth disconnection is nothing more than a mix-up in the settings on your iPhone. You might mistakenly turn on the Airplane mode, turn off the Bluetooth toggle or go too far away from your device, losing the connection due to range. Furthermore, you might have turned off the Bluetooth in the accessory device unexpectedly, cutting off the connection.
How To Fix Bluetooth That Keeps Disconnecting On iPhone
Does your Bluetooth keep disconnecting on your iPhone? Try fixing the problem using these solutions:
Method #1: Check Your Range
One of the reasons why Bluetooth devices lose connection is exceeding the maximum range. Move closer to the iPhone, and the proximity will restore the connection. Apple recommends keeping the iPhone at a maximum distance of 33 feet(10 meters) from the Bluetooth device.
Method #2: Confirm Bluetooth Settings Are On
Your iPhone's and the accessory's Bluetooth settings must be on to stabilize the connection. If one of the two devices turns off the Bluetooth settings, you will experience connection problems. Confirm that these settings are on and both devices are paired.
Method #3: Restart Your Phone
Restarting your iPhone can resolve most connectivity problems, and a Bluetooth connection hitch is one of them. After restarting the phone, connect the two devices and see if the problem persists. Here's how to restart your iPhone:
First, press and hold the volume and the power button until the power off slider pops on the screen.
Pull down the slider to shut off the phone.
Wait for at least 30 seconds.
Press and hold the power button to restart the phone. Release it after the Apple logo appears on the screen.
Method #4: Refresh Your Bluetooth Settings
Depending on your device's settings, the Bluetooth connection may be lost after some time. For example, if you listen to music via AirPods all afternoon, the Bluetooth may disconnect automatically after two hours of inactivity.
In such a scenario, a simple turning off and on of the Bluetooth settings may restore a stable connection. Follow these steps to unpair and re-pair your iPhone to other accessories:
First, open "Settings."
Then, go to "General."
Now, select "Bluetooth."
Move the toggle to the left to turn off Bluetooth.
Wait a few seconds, then move the toggle to the right to turn on the Bluetooth.
Method #5: Forget the Paired Device and Re-Pair Again
Incorrect pairing may also cause your Bluetooth to keep disconnecting from your iPhone. The best way to solve such a glitch is to forget the accessory from your paired devices and then re-pair it afresh. Follow these steps to achieve that:
Open "Settings," then select "General."
Now, navigate to "Bluetooth."
Identify the device losing connection from the list of connected and paired devices.
On the right side of the particular device, tap the "i" icon.
Tap on "Forget This Device."
Confirm the action.
Refresh your Bluetooth devices and pair the device again.
Method #6: Upgrade Your Software
If you're using an older iOS version, incompatibility issues with a more current Bluetooth version may cause the disconnection. Upgrade your software to the latest version. Here's how to do it:
Open "Settings."
Go to "General."
Navigate to "System Updates."
Now, tap on "Automatic Updates."
Then, select "Download and Install."
And finally, tap on "Install Now" to upgrade to the latest version.
Method #7: Clear Bluetooth Cache
Accumulated received files and Bluetooth history may affect Bluetooth's connectivity with other devices. Here's how to clear the Bluetooth cache on your iPhone:
First, open "Settings," then select "General."
Now, go to "Bluetooth" and select "Storage."
Tap on "Clear Cache."
Restart the phone.
Finally, pair the devices again.
Method #8: Reset Bluetooth Settings
Resetting network settings deletes all network-related data such as Wi-Fi passwords, VPN, and other cellular details, so this option should be a final resort. Here's how to reset network settings:
First, open "Settings."
Select "General."
Tap on "Reset."
Click on "Reset Network Settings."
Enter your password, and confirm the reset.
Summary
Your Bluetooth might keep disconnecting on your iPhone due to software incompatibility issues, software bugs, or a mix-up in the cellular settings. Check that you're within connection range and your Bluetooth settings are correct. 
If that doesn't resolve the issue, try restarting the phone, upgrading the iOS software, turning the Bluetooth off and on again, forgetting the device, and re-pairing or clearing the Bluetooth cache.
Frequently Asked Questions
How do I fix an iPhone that keeps disconnecting from Bluetooth?
When your iPhone cannot maintain a stable connection with other Bluetooth devices, it might have software problems or bugs. To fix it, update your iPhone to the latest iOS software. If that fails, contact Apple Support for assistance.
How do I reset the Bluetooth settings on my iPhone?
To reset Bluetooth settings on iPhone, follow these steps:
1. Open "Settings."
2. Select "General."
3. Tap on "Bluetooth."
4. Click on "Reset."
5. Select "Reset Network Settings."