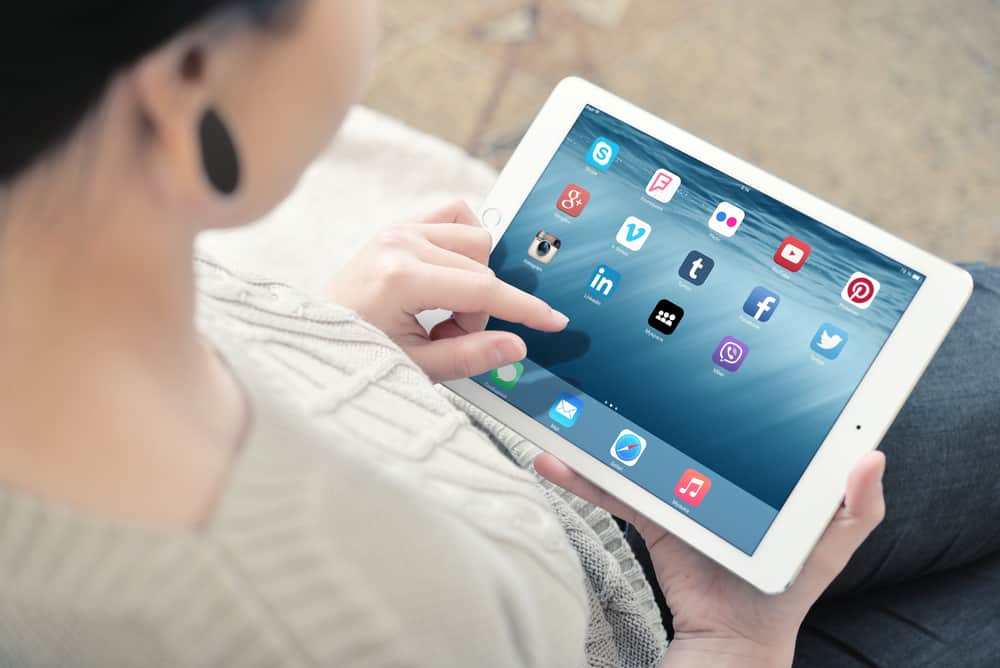 The iPad is the most popular tablet appreciated for its large-screen and improved mobility worldwide. Despite its popularity and wide use, it is not free from shortcomings. One of the common faults that it may develop is freezing up, which can occur when using an app or when on the home screen.
If you are facing this challenge, the first step you may take will be to know why the iPad keeps freezing and then work on how to fix the issue.
Technically, several factors could make the iPad Keep freezing. These may include battery issues, malfunctioning apps, too many apps open simultaneously, and operating system issues.
IPad freezing can be frustrating, mainly when doing something important on your device. But you should know that there are solutions to any of these issues.
We'll cover in this article the common causes of the iPad freezing up and briefly discuss how to deal with them.
The Most Common Causes of an iPad Freezing Up
It's normal to be agitated when your iPad keeps freezing. Usually, this is because you have no idea why. So why does your iPad keep freezing?
Several factors can contribute to the frequent freezing of your iPad. One of the prominent causes is due to too many apps running simultaneously or malfunctioning apps. This can make the performance of the device dip, resulting in freezing.
Another common cause could be operating system issues. You may expect your iPad to freeze if, for instance, you use it excessively, leading to overheating, or you decide to alter the device's settings, which makes it malfunction.
Also, your iPad may keep freezing if it has some software problems. The problem may begin after or during updating the iPad OS and restoring the iPad or backup to the iPad. Besides, a common cause that you should not overlook is battery issues. If your battery is low or it develops other problems, it can make the iPad freeze and even turn off.
4 Methods To Unfreeze an iPad
You shouldn't see unfreezing an iPad as rocket science. You may even be glad to know that it may take a few seconds or a little longer to complete the entire fixing process. So let's walk you through four methods to unfreeze an iPad.
Method #1: Hard Reset the Frozen iPad
Forcing the frozen iPad to restart is the easiest method to deal with the issue. If the device keeps freezing, you should try to make this your first method.
Here's how to hard reset the frozen iPad.
Hold down the home button and the "Sleep/Wake" button simultaneously for 7 seconds (more than 10 seconds on older iPads).
Wait to see the Apple logo appear, then let go.
The device should restart itself. If it doesn't, you should try out the second method.
Method #2: Check for Malfunctioning Apps
When your apps are malfunctioning, they may keep the iPad freezing up. You can quickly discover this when your device begins to freeze after downloading and/or launching a specific application. The logical action to take in this case is to remove the app.
Here's how to uninstall a faulty app on your iPad.
Go to your home screen and hit the Settings app.
Scroll down to locate and hit "Privacy".
Click "Analytics".
Choose "Analytics Data" and check for an application listed many times, indicating a potential issue with the specific app.
Go back to the main page of the Settings app and click on "General".
Hit "iPad Storage".
Check the list of apps to locate the storage space it occupies. If you notice that you still have heavy apps even when the device has 16GB as its total capacity, you should know that this might cause the freezing. So, select the app that you must uninstall.
Press "Delete App".
Click "Delete App" again to confirm when a pop-up asks if you want to proceed with the process.
Method #3: Close Apps Running in the Background
If you don't close apps after using them, they will be in standby mode. This can lead to the iPad running slow or freezing. So you may need to turn them off to be sure that the iPad keeps freezing is not because of background apps.
Here's how to turn off background apps.
Double-press the home button.
Swipe left or right to see the background apps.
Swipe up to close every app preview.
Method #4: Clear Up Storage Space
The performance of your iPad can be affected by a lack of storage. So you may want to try freeing up space if the preceding methods fail.
You can quickly discover junk files and clear up space using iMyFone Umate Pro. It's third-party software that you can use on iPad models without leading to data loss.
Here's how to clear up iPad space using iMyFone Umate Pro.
Visit the iMyFone Umate Pro official website, and download and install the software to your PC.
Use a USB cord to connect your iPad to your PC.
Open the app and click on "Free Up Space". The software should automatically recognize your iPad. But if it doesn't, you should follow the instructions on your screen to put the device into DFU or Recovery Mode.
Hit "Quick Scan" to allow the software to identify the storage space that needs to be cleared up.
Choose the space that you want to free up once the results show.
Click "Clean".
Conclusion
The moment you notice that your device is running slow or freezing up, try to check what could be the cause of the problem. Fortunately, one of the provided methods in this article should help you fix it if you follow the steps accordingly. Besides, iMyFone Umate Pro can be recommended when considering third-party software.