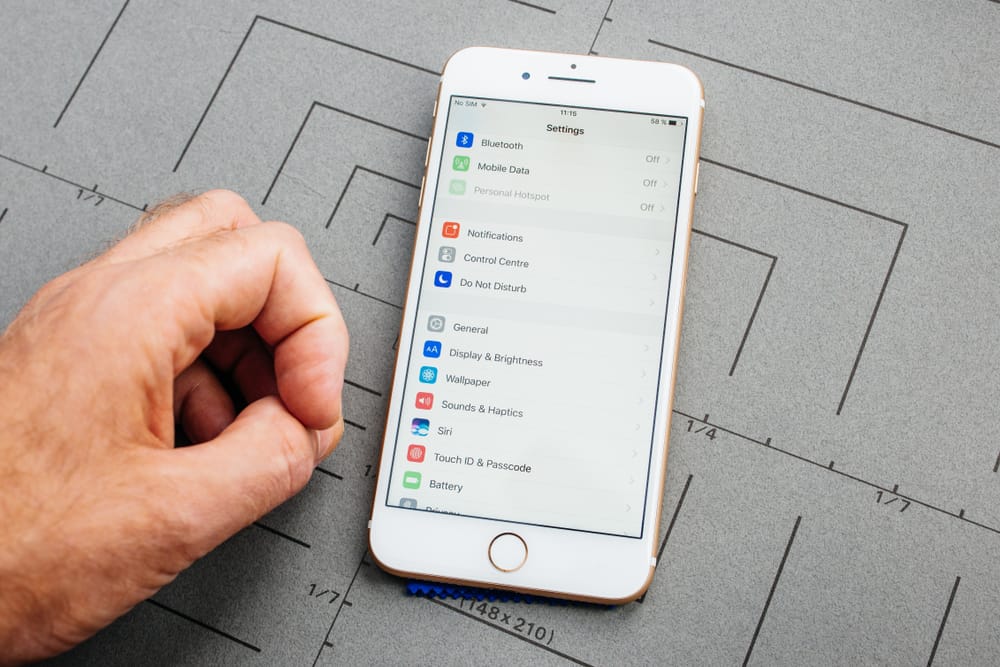 An iPhone, iPad or iPod user has a high chance of getting the "Accessory Not Supported?" error a few times. Most of the users say this error appears while charging their device but happen to receive this error while using their headphones etc.
There are various reasons for your Apple device to encounter an "Accessory Not Supported" error. For example, you might have a damaged cable, your device may be malfunctioning, or your connecting device is incompatible. Check out the list of possible causes below. 
This article will show the various options to resolve the "Accessory Not Supported" error on your Apple device.
What Does the "Accessory Not Supported" Alert Mean on iOS Devices?
There can be many reasons for this message appearing on your iPhone or any Apple device and may vary at times, from the accessory may not be supported to this accessory is not supported by this device. 
Below are some of the possible reasons you might be seeing this error:
The accessory you are trying to use is faulty, not MFI-certified, or damaged.
Your iPhone device's operating system might be malfunctioning, or it may need updating.
The accessory you are trying to connect to your iOS device is incompatible.
Your iPhone might have a loose or dirty charging or lightning port.
Your addition might be outdated. 
If Apple has stopped manufacturing said product, it will become incompatible with the latest iOS device, significantly if they are fully updated.
Below are some of the ways you can try to permanently resolve the accessory showing the error on your iPhone device.
Method #1: Unplug and Reconnect the iPhone Device
First and foremost, you may try disconnecting and connecting the offending accessory to your iPhone's Lightning Port. Then, pull out the cable and put it on again to see whether the alert appears. 
Method #2: Restart Your iPhone Device
Various software glitches may cause the accessory not supported error message on your iPhone device. You may try restarting your iPhone device to see if the issue resolves. 
Once you are done with powering off your iPhone, wait for at least 30-60 seconds and then turn it back on. Then, try connecting your accessory to the device again and see if the error disappeared or not.
Method #3: Clean Your Charging Port
Chances are, either the connector or your USB port on the iPhone device might have reasonable amounts of dirt; you might need to clean it up. Dirt build-up in the Lightning port will result in the accessories not making complete contact and triggering the accessory not supported message. 
If you see any dust particles or other build-up inside your iPhone's Lightning port, it might just be the time to start cleaning. 
You may use a Q-tip, toothbrush, microfiber cloth, or an anti-static brush to clean up your iPhone's dirty Lightning port. Once done, you may try plugging your accessory into the port. 
Method #4: Get MFi-Certified Accessories
If you are still getting the error message, you might need to check to see if you are not using replica accessories. Any accessory that is not MFi-certified will cause this error to pop up since they are not made according to Apple products' standards. 
MFi stands for Made for iPhone/iPod/iPad. This further implies how only MFI-certified devices may ultimately work on Apple products. You may check to easily see whether the product is MFi-certified or not by checking out a distinguishing badge on the accessory package you bought. You may also follow some apple guides to check if you are willing to go to bigger lengths.
In general, as long as you utilize original accessories and charging cables made by Apple, you are good to go. Any Apple product that is below $3 or is highly cheap might probably be counterfeit products.
Method #5: Make Sure the Accessory Is Compatible with Your iPhone Device
Suppose you have bought an accessory designed only to work with specific models of iOS devices such as iPhone, iPod, or iPad products. In that case, you may likely encounter the message because they are simply incompatible with the product. 
Method #6: Update Your iPhone's iOS Software
Accessories can often require your iPhone iOS software to be fully updated. To ensure they are updated, you may go to Settings > General > Software Update and check if your iOS device is fully updated or not. Suppose you find any update, you may try updating your device and see if this error disappears.
Method #7: Try Another iPhone Accessory
While this may not exactly be what you are looking for, you may try another accessory to see whether your iPhone's Lightning port is causing the error or your accessory is at fault for not connecting.
You may try getting another cable from a friend or family to check with your device. In addition, frayed wires or discoloration on accessories may often signal something wrong. 
Method #8: Check the iPhone Device's Adapter
While this might not exactly be the best solution, you may try to check the Lightning cable or the iPhone's power adapter for signs of damage. In addition, it might be possible that your iPhone's USB port is damaged.
Summary
If you have tried the methods mentioned above and can still not fix your issue, you may need to get it repaired. To do so, you may contact Apple Support to schedule an appointment and get an iPhone expert to look at it.
However, you may only be able to do this if you have an AppleCare plan. Once the technician starts checking, let them know what your iPhone device has gone through, if the liquid had entered the device, or if it was dropped or not. 
While iPhone devices are resistant to water, they can still get damaged from the inside if too much liquid enters. Therefore, you may try to ensure that the above-mentioned methods are thoroughly done. If they are not working, then you may try getting your iPhone device repaired.