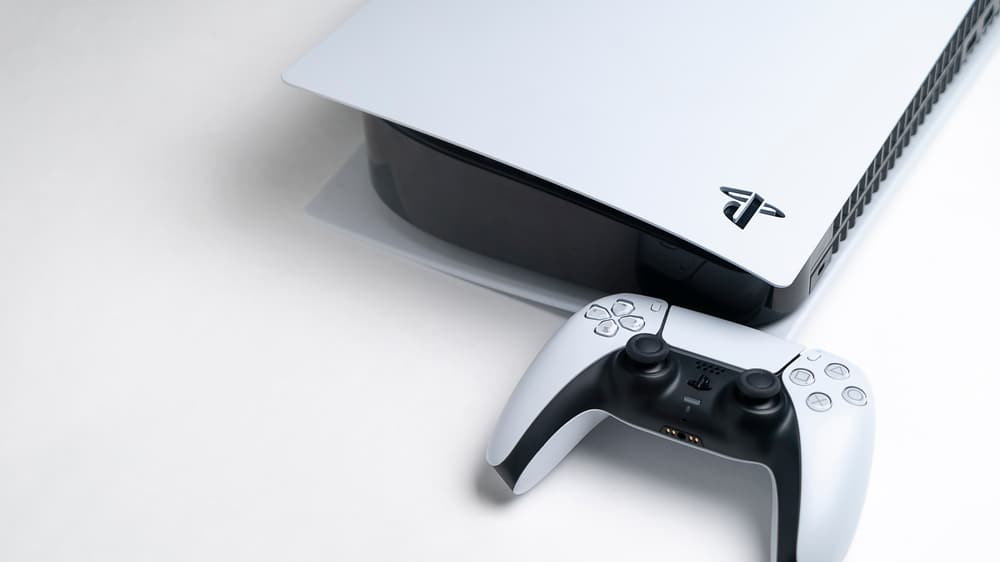 If your PS5 keeps turning off suddenly, rest assured that you are not the only one, as many PS5 owners have the same complaint.
But what is the fun of the game if your PS5 keeps turning off just when it is just getting intense? This article will show why your PS5 keeps turning off and how you can fix it. 
Reasons Your PS5 Keeps Turning Off
Overheating
One primary reason electronic devices turn off is overheating, and the PS5 is not exempt. If you notice that your console is hot to touch and the fan is making an unusually loud noise, your PS5 might be overheating.
You may experience a slow response or you may receive a notification saying "Your PS5 is too hot." If your device does not cool down after this, it might shut down.
Rest Mode Is Enabled
Rest mode may be enabled as a default setting and you might not know. If you notice your PS5 shutting down, especially when it's idle, rest mode is enabled.
HDMI Device Link
This can also be a default setting. This setting links your PS5 to your TV so that once your laptop goes off, your PS5 will also go off.
Your Software Is Outdated
If your software is not updated, you might experience system glitches due to compatibility problems. Also, some of the first few versions had bugs that were later fixed. If this is the cause of your sudden device shutting down, you should update your software to enjoy it.
Work Overload
The system might go off without warning if you download, install, or update a game while still playing another game.
How To Fix PS5 Shutting Down
If you can pinpoint the reason for your PS5 shutting down, you can easily find a way to fix it. Here are a few ways to fix it.
Method #1: Clean Your PS5
In the case of overheating, your PS5 fan should be able to cool the device down effectively, but if not, it might be due to a lack of effectiveness of the fan, which can be because of dust accumulation on the fan. You can clean the fan by following the steps below:
Detach the PS5 faceplates.
At the corners of the PS5, detach the covering
Detach the plastic covering the fan.
Remove the fan by unscrewing it.
Take out the fan and clean it.
Clean the fan case also to get rid of the dust in it.
Reattach the fan.
Retrace your steps and replace each part.
Your fan should work effectively after this. You should do this regularly.
Method #2: Disable Reset Mode
If you are not sure if your reset mode is enabled, you can check and disable it.
Go to "Settings."
Select "System."
Click on "Power Saving."
You will see the option, "Set Time Until PS5 Enters Rest Mode," and click on it.
Click on "During Media Playback," and choose "Don't Put In Rest Mode."
Also, click on "While Playing Games,"  and choose "Don't put in rest mode."
Method #3: Turn Off HDMI Device Link
This link turns off your PS5 as soon as your TV turns off. Turn off this setting by doing the following:
Go to "Settings."
Then choose "System."
Choose "HDMI."
Toggle off the HDMI link.
Method #4: Update System's Software
If your PS5'S software is outdated, some bug fixes might not reflect, and also, you might encounter compatibility problems. Check for updates, and keep your PS5 updated
Navigate to "Settings."
Click on "System."
Choose "System Software."
Then select "Update and Settings."
If there is an update available, it will show "Update Available." And beside it, you will see "Update system software." Click on it.
You will need an internet connection to update it, and it might ask if you want to update over the internet or wifi. Choose whichever one is suitable.
Method #5: Check the Power Connection
If the power cable is faulty or the connection to the power outlet keeps tripping, it might cause your PS5 to go off. Check the power cables and connection to confirm.
Method #6: Reset Your PS5 Settings
Resetting your PS5 will restore your settings and configurations to default. This will take care of any software problems. You can do this by following the steps below.
Turn off your PS5.
Press on your power button for 10- 15 seconds until you hear the beep sound twice.
Then connect your controller and press the "PS" button. You have now entered safe mode.
Navigate to "Rebuild Database."
Confirm the option.
This process might take a few hours. Do not turn off your PS5 during this time.
Summary
You now know why your PS5 keeps turning off, and you know how you can rectify it. Check for the problem and try the possible solutions given. If the problem persists, contact the manufacturers' support page.
Frequently Asked Questions
Can I leave my PS5 on overnight?
Leaving your PS5 overnight will not affect it. If you are not comfortable leaving it on, you can enable the rest mode and leave it on overnight.
Should I get a cooling fan for my PS5?
If your PS5 overheats, you might experience sudden shutdowns. So, if you have been noticing your console warming up and your fans overworking, you should get an external fan. 
What can I do if my PS5 freezes?
If your PS5 is slowing down and freezing, do a forceful shutdown. Press the power button for seconds until you hear a beep. Doing this will not make you lose any data.
What will happen if my PS5 gets too hot?
If your console reaches an unbearable temperature, it will give you a warning notification and possibly shut down. Do not turn it on immediately; wait till it cools down. 
If your PS5 keeps overheating, it might cause damage to the PS5's hardware, so ensure you prevent that by getting a cooling fan or cleaning your fan.