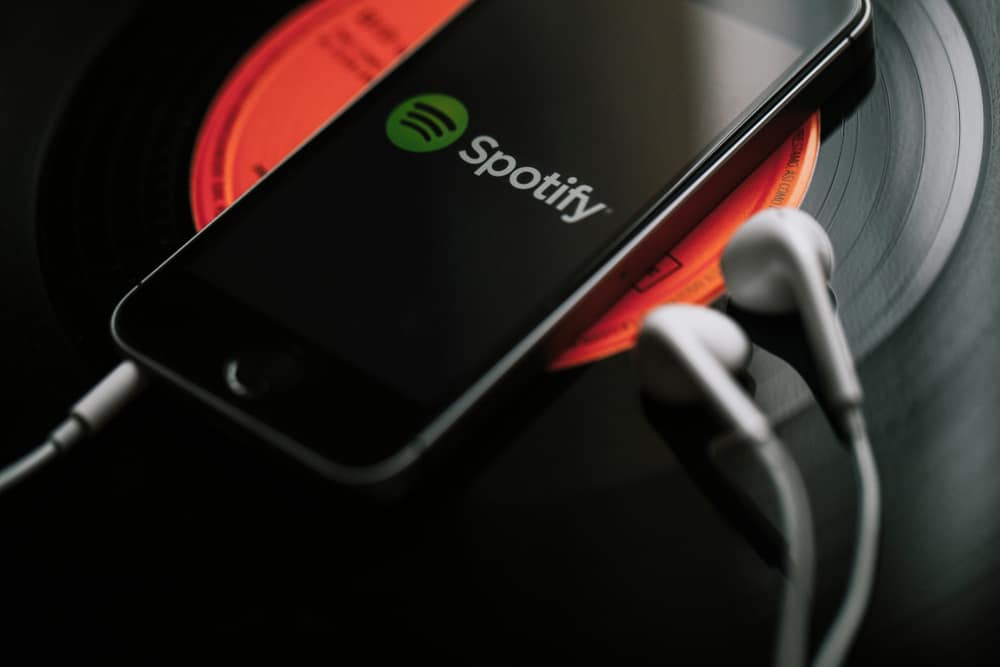 You may witness your Spotify screen frequently pause or crash when the app runs in the background or your phone screen is locked. It is frustrating because you must download your music and other podcasts when reinstalling them.
A Spotify app will pause when playing music if your internet connection is poor, your AirPods/headset has a fault, or you are currently logged into multiple devices.
There are many reasons your Spotify app keeps pausing, as we shall find out in this article. At the same time, we will learn various ways to fix this issue.
Why Does Spotify Keep Pausing on iPhone?
Generally, any network, such as internet connection, software such as program files, cache data, or hardware such as your iPhone or AirPods, can affect your Spotify app.
They can make your Spotify app repeatedly pause when playing music or other audio.
Reason #1: Poor Internet Connection
The first step to fixing a Spotify app that frequently pauses is to check your Wi-Fi connection or cellular data. A poor internet connection hinders the hassle-free playing of music.
In your iPhone Settings, you should ensure that Spotify is permitted to access mobile data.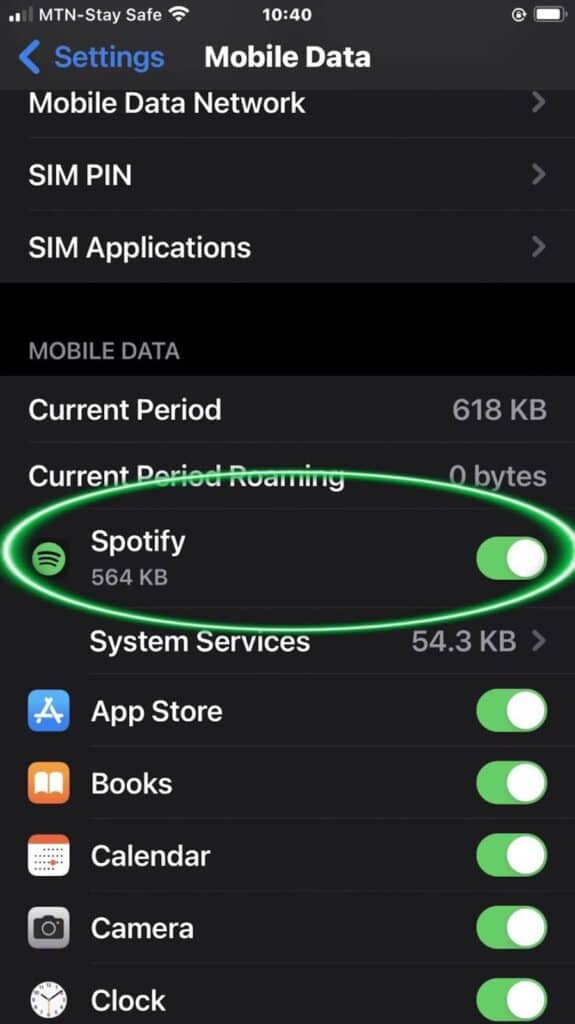 It is also a good idea to download the music to your iPhone. This way, you won't need to play it using an internet connection regularly.
Reason #2: Corrupted Cache Data
You should clear out saved caches, delete the app, and restart your iPhone. This process is known as a clean reinstall.
Here is how to clear the cache on the Spotify app.
Tap the gear "⚙️" icon in your Spotify app. 

Click "Storage" > "Delete Cache".

Here is how to delete the Spotify app on an iPhone.
Go to "Settings" > "General" > "iPhone Storage".

Scroll down and tap "Spotify".

Select "Offload App". Your app data will be retained, but your Spotify app will get deleted.

Tap "Delete App" and confirm your action. It will clear any data left in the app.
Switch off your iPhone for about 45 seconds and turn it back.
Reason #3: Activated Low Data Mode or Low Power Mode
A demanding app like Spotify requires a good network bandwidth and takes a higher amount of battery consumption.
If either or both of your Data Saver and Battery Saver are on, it will affect the running of your Spotify app.
To turn off Low Data Mode on an iPhone, you should open "Settings"> "Mobile Data"> "Low Data Mode".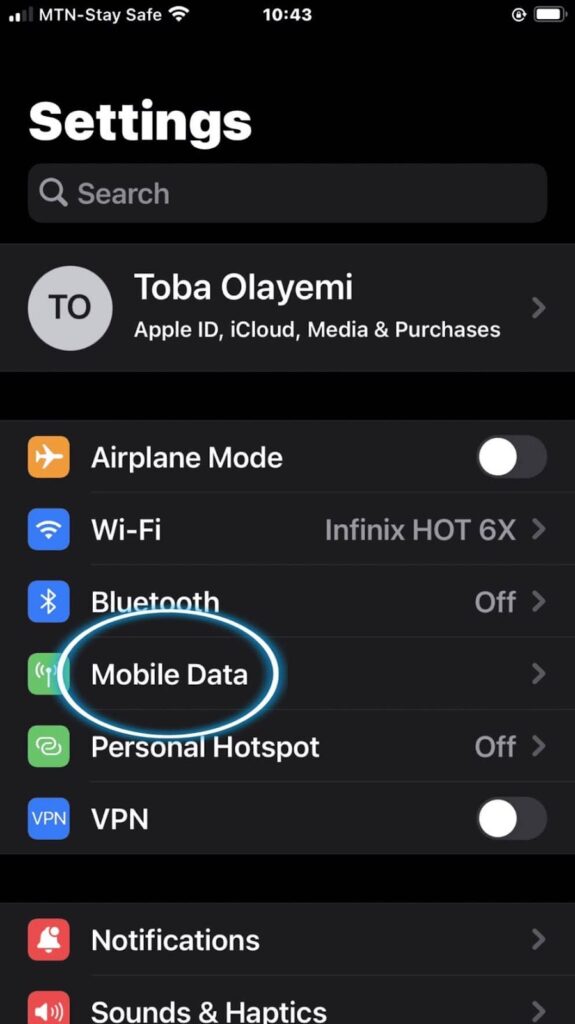 To turn off Low Power Mode, go to "Settings"> "Battery" and turn off Low Power Mode.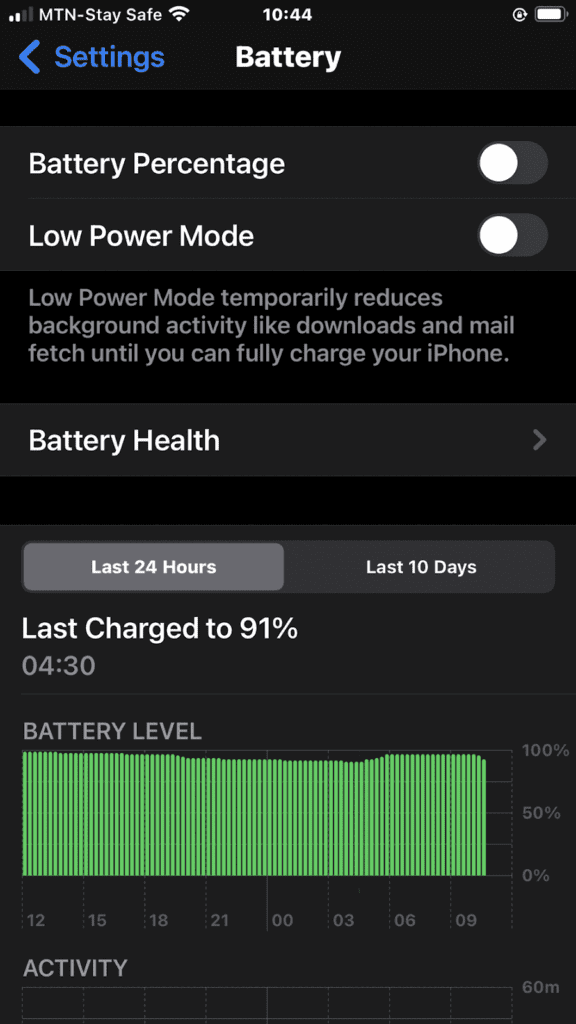 Reason #4: Spotify Permissions Not Allowed
Update permission settings for your Spotify app and enable permission for everything. You should also remove any battery optimization settings.
Also, click "Siri & Search" and turn on all its permissions.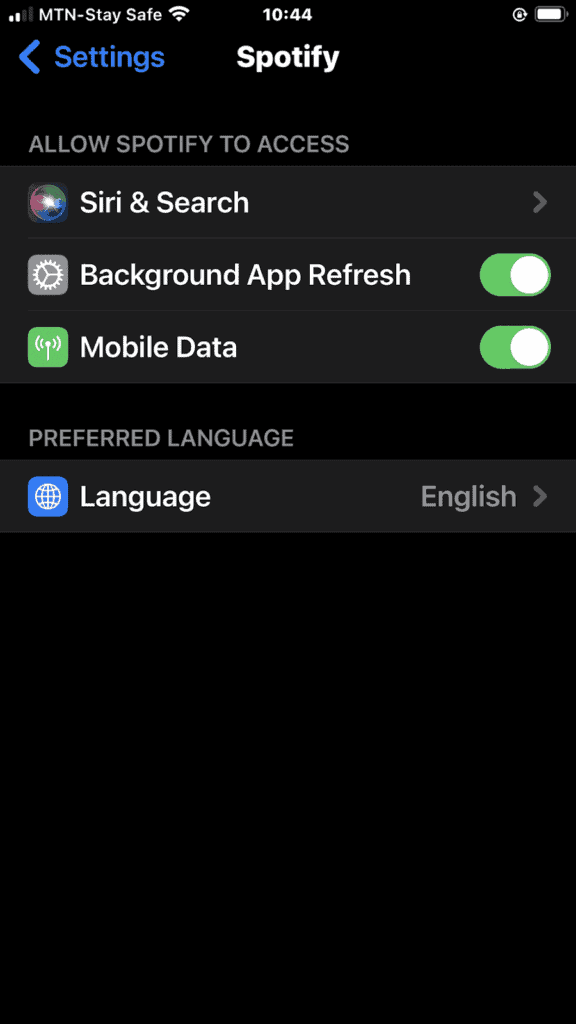 Reason #5: Outdated Spotify App Version
Check for a new available version. The current Spotify version may have fixes and improvements that remove its frequent crash issues.
If the Spotify version is up to date, it may be that it got corrupted during the downloading and installation process. Hence, it would help if you reinstalled it from the app store.
Reason #6: Outdated iOS Version
Update your iPhone operating system because updated apps usually work on the latest iOS versions. It may be that the iOS version of your iPhone is not compatible with the app.
Reason #7: Insufficient Storage Space
To make more space on your iPhone, go to Settings > "General"> "iPhone Storage".
If you don't have enough storage space on your device, you can clear some data off it by deleting messages, pictures, and videos.
Reason #8: Multiple Logged-In Devices
If another device is playing, it may also affect the other. Hence, you should sign out of all devices you have logged in with Spotify using a mobile browser.
Here is how to log out of all devices Spotify is currently logged into.
Go to spotify.com on your browser and log into your account.
Move to the upper right corner and click your profile picture.
Tap "Account".
Navigate to the left side and tap "Account Overview".
Tap "Sign Out from Everywhere". This action will log out every device where your Spotify account is presently signed in.
Only the Spotify website allows you to sign out of all devices.
You can try Spotify premium. Spotify premium allows you to download music and podcasts on up to 5 devices. With it, you can enjoy non-pausing streaming.
Reason #9: Third-Party Apps Blocking Spotify
It is not all the time that your Spotify pausing is due to your iPhone. You may have tried reinstalling, signing out of all devices, switching off your phone, and everything to no avail.
Go to your Spotify account page and remove any access to other third-party apps.
Reason #10: Faulty Headset, Headphones, or AirPods
Inspect your AirPods Bluetooth headphones or other wired headsets. You can log in with another headset/AirPods and test it.
Also, ensure that not all headset/AirPods devices are connected to Spotify simultaneously. Also, check the battery level of your headset/AirPods devices.
Conclusion
Your network connection, cache data, iPhone iOS, Spotify app version, and insufficient storage spaces are reasons your Spotify keeps pausing while playing. Ultimately, this post's many diagnoses and troubleshooting procedures will help you fix this issue.